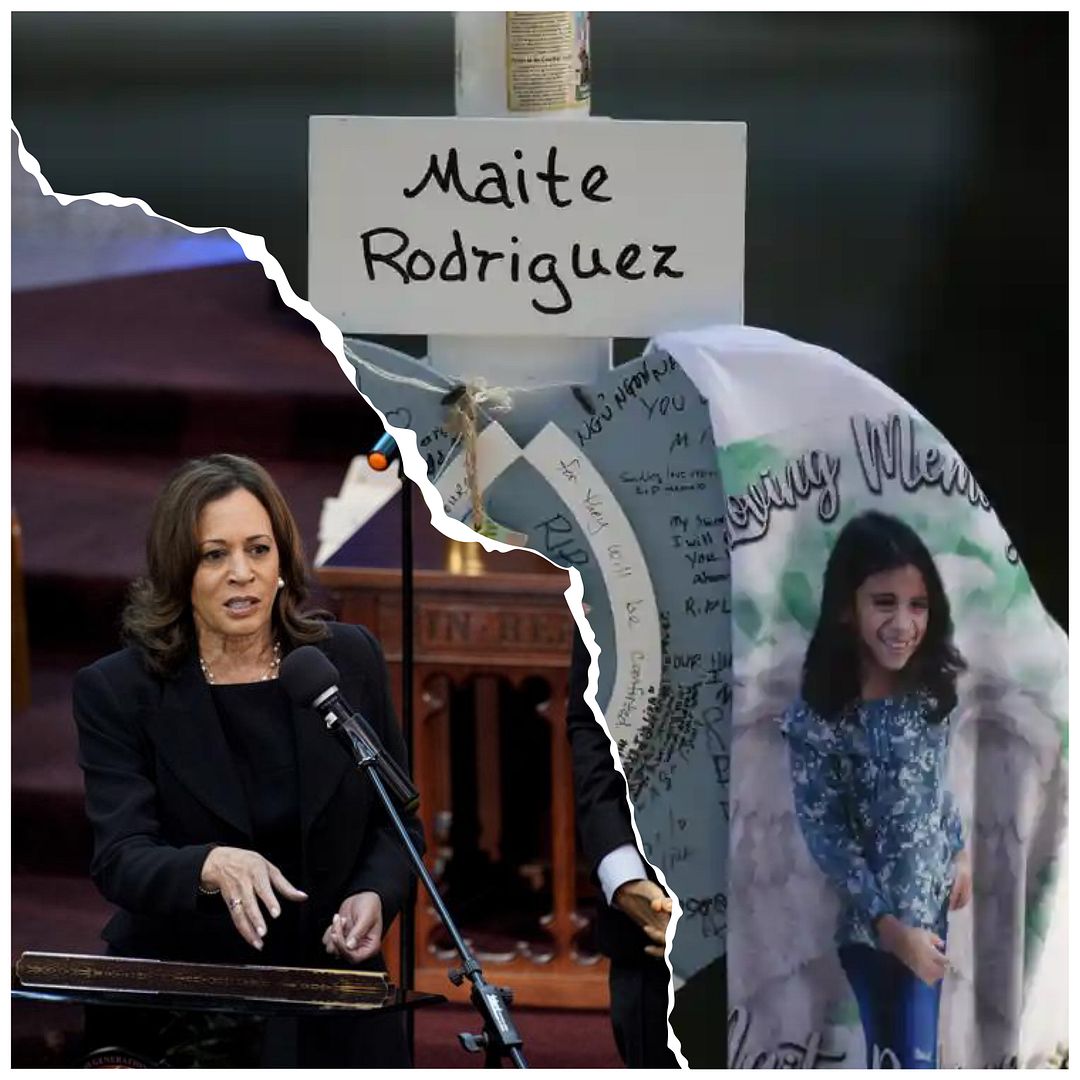 An anonymous do-gooder donated $175,000 to cover funeral costs for the Uvalde shooting victims. Grieving families have started to lay their family members to rest. Also, the Buffalo community is still grieving from a mass shooting at a supermarket a few weeks ago. Vice President Kamala Harris attended one of the victims' funerals where she made a plea to end the violence.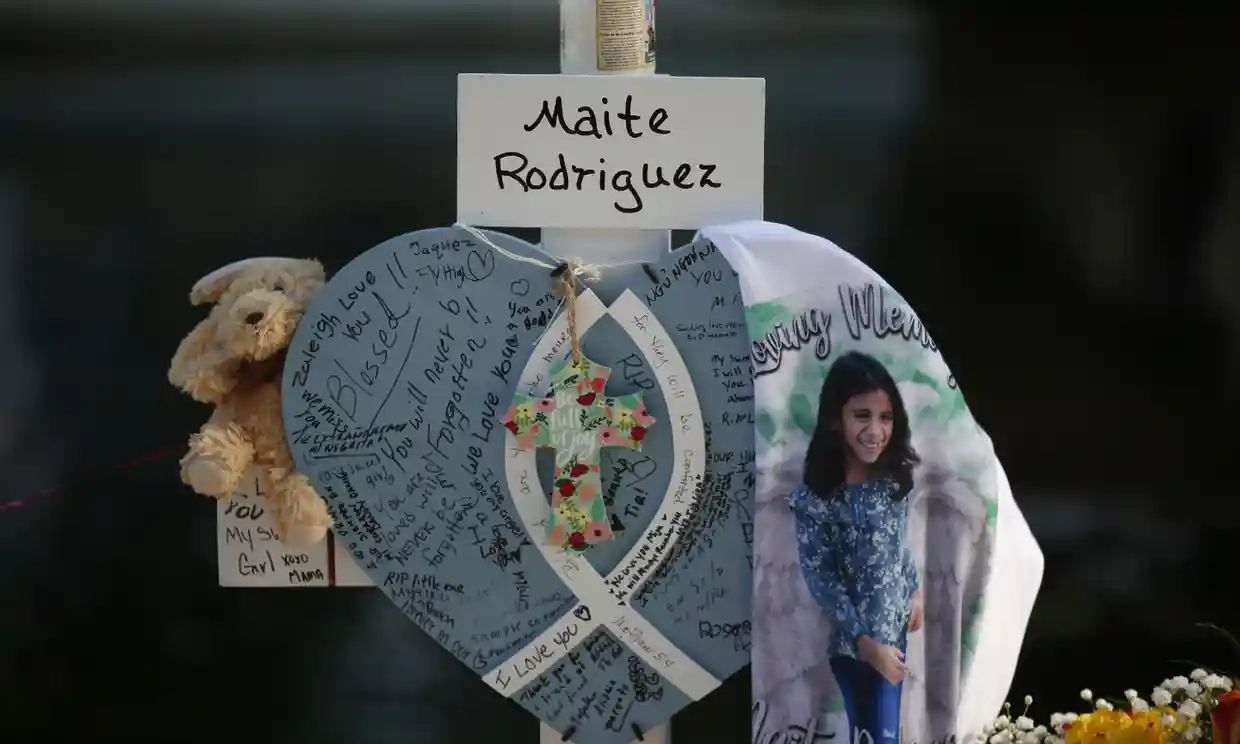 The small community of Uvalde, Texas is grieving an incredible lost of life.
On Memorial Day 2022, the first funerals for the 19 students and two teachers killed last week at Robb Elementary School began. Amerie Jo Garza, 10, and Maite Rodríguez, 10, were laid to rest after a terrorist entered their classroom with an assault rifle and shot them dead. Amerie was remembered as an "outgoing and funny" child who "wanted to help everyone else out," and Maite was described as "smart, bright, beautiful, happy" and dreamed of being a marine biologist.
Folks from all over are pitching in to help. Jimmy Lucas, president of the Texas Funeral Directors Association, told NBC News he brought a hearse and volunteered to work as a driver or help in any way. Former Uvalde resident Leslie Garza, a florist based in San Antonio, drove to Uvalde to volunteer with a group putting together floral arrangements. 
Trey Ganem and his son, who are based in Edna, Texas, worked over the three-day weekend to customize nineteen caskets for the victims. Two local funeral homes offered to cover funeral costs for the families. 
The funerals are expected to continue over the next two weeks. 
The funeral costs for all the victims will be covered by an anonymous donor. Texas Governor Greg Abbott confirmed an anonymous person came forward to donate $175,000 to go towards the funerals of the Uvalde victims. 
"We appreciate that anonymous donor for his generosity," Gov. Abbott said during the press briefing (above)."And we will ensure that those resources get into the right hands."
Hmph.
During the briefing, he also said there was a series of mental health services for those affected by the nation's second deadliest school shooting in U.S. history.
As more details outlining the events that led up to the Texas school massacre are released, there has been growing amounts of anger as parents and others question what took the police so long to neutralize the threat. Texas officials announced that the decision by the on-site commander to delay breaching the classroom was the "wrong decision." Gov. Abbott acknowledged that he was "misled" when initially briefed about the police response and said he's "livid" about it. 
Speaking of funerals… 
Grief-stricken Buffalo, New York are in the midst of saying their final goodbyes to the 10 Black victims gunned down in a supermarket a few weeks ago. The Uvalde shooting happened one-week after the Buffalo shooting. The gunmen in both shootings were 18-year-olds and they both used assault rifles (that were legally purchased) during their respective massacres.
Vice President Kamala Harris, Second Gentleman Doug Emhoff, and Rev. Al Sharpton attended the service for 86-year-old Ruth Whitfield — the oldest of the 10 people killed in the attack two weeks ago - held at Mount Olive Baptist Church in Buffalo. Ruth Whitfield was the mother of former Buffalo Fire Commissioner Garnell Whitfield. She was killed while shopping at Tops Friendly markets after rising her husband in a nursing home.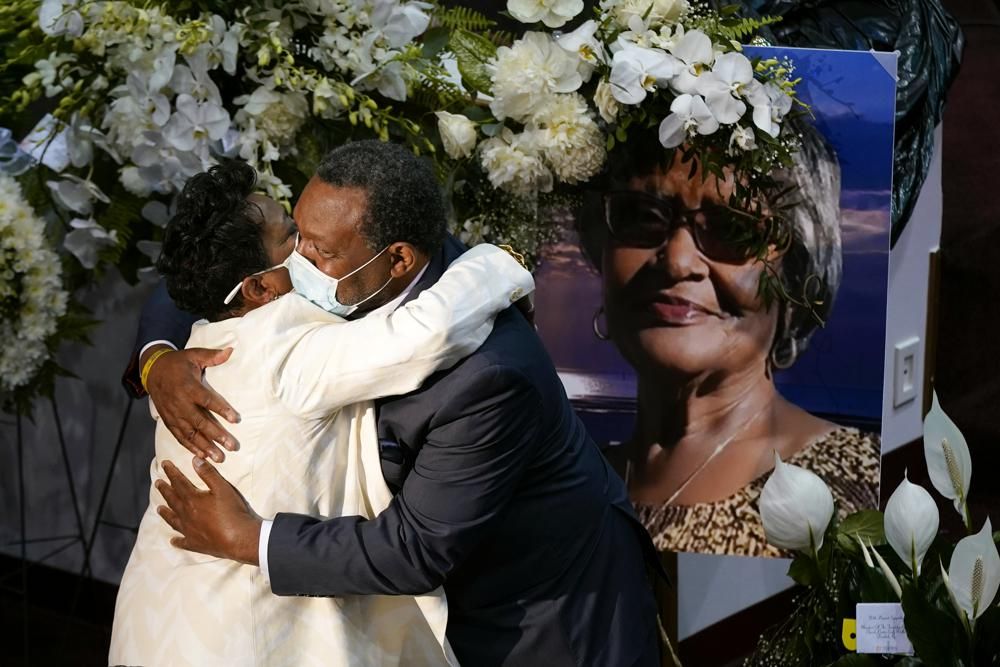 Rev. Al Sharpton called VP Harris to the pulpit to speak, although she was not expected to make any remarks during the service. During her impromptu speech, VP Harris made an emotional plea to end "an epidemic of hate" and violence that has wracked the nation.
"The pain that this family is feeling right now and the nine other families here in Buffalo, I cannot even begin to express our collective pain as a nation for what you are feeling in such an extreme way," VP Harris said. "To not only lose someone that you love but through an act of extreme violence and hate. And I do believe that our nation right now is experiencing an epidemic of hate." 
"This is a moment that requires all good people, all God-loving people to stand up and say we will not stand for this. Enough is enough," she continued. "We will come together based on what we all know we have in common, and we will not let those people who are motivated by hate separate us or make us feel fear."
"I'm here to say that we are all in this together. No one should ever be made to fight alone. We are stronger than those who try to hurt us," she said.
Watch the clip below:
After speaking at the funeral, VP Harris called for an assault weapons ban.
"We are not sitting around waiting to figure out what the solution looks like. You know, we're not looking for a vaccine. We know what works on this," she told reporters lined up outside of Air Force Two at the Buffalo Niagara International Airport. "Let's have an assault weapons ban."
Watch the clip below:
Still sending prayers and condolences to the families of the Buffalo and Uvalde victims, as well as their communities. This is hard on everyone! 
Photos: Dario Lopez-Mills/AP/Patrick Semansky/AP Photo