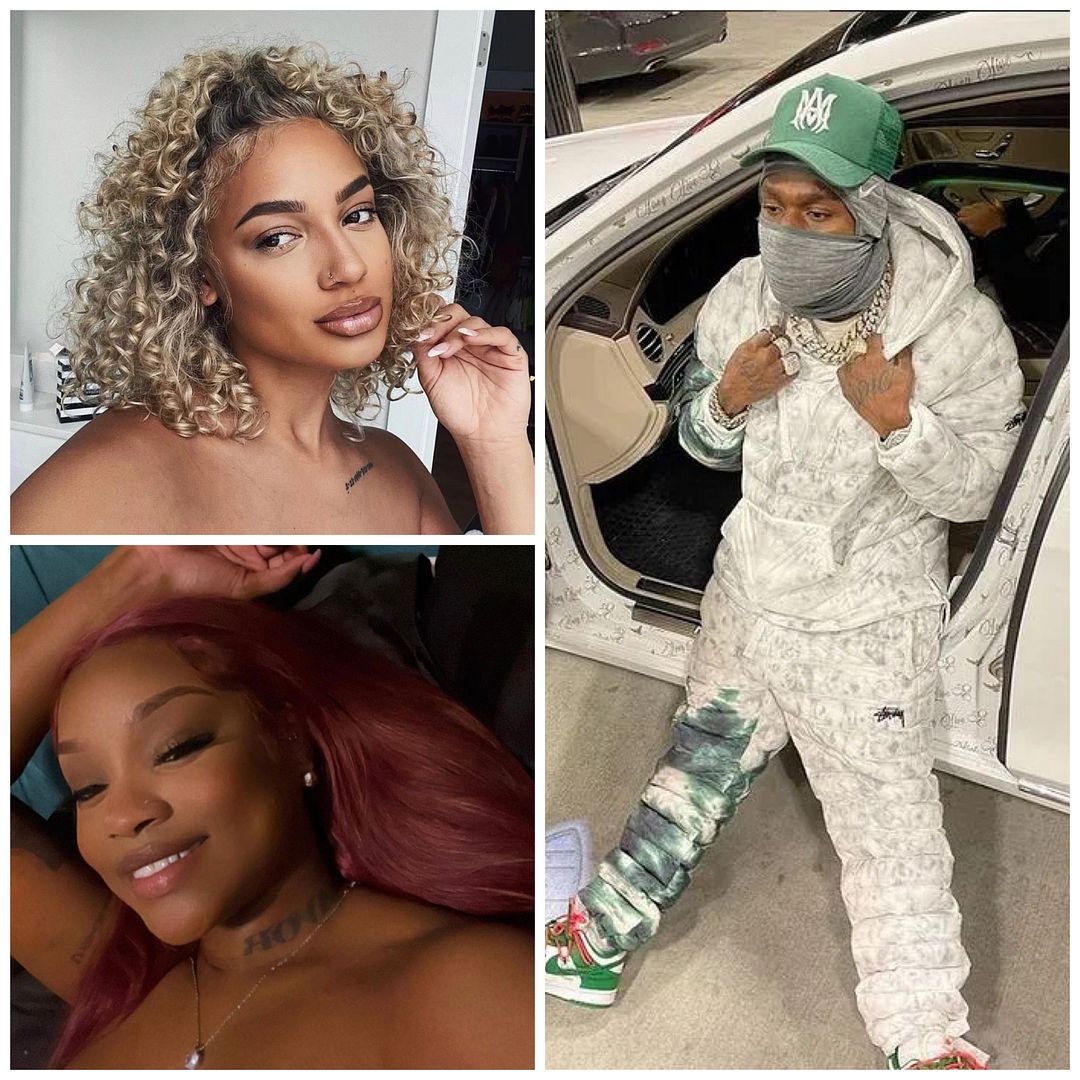 DaBaby and his first baby mama MeMe are reacting to the candid interview DaniLeigh did with Power 105's Angie Martinez where she talked about that infamous fight between herself and her daughter's father that played out on Instagram Live.
Clearly, DaBaby wasn't feeling what she had to say about it, so he reacted. And so did MeMe. Get it all inside….
While working on a set, rapper DaBaby caught wind of DaniLeigh's interview with Power 105's Angie Martinez in which the "Yellow Bone" artist opened up about the infamous IG Live fight between herself and her daughter's father, which resulted in her being hit with two counts of simple assault.
In her first interview since giving birth to her daughter (named Velour), DaniLeigh talked about her "toxic" relationship with the North Carolina rapper where she alluded he cheated on her several times, said she was NOT his side chick, and shared what transpired that day DaBaby kicked her out of the house.
"It was toxic. We had our really good times. We were in love," she said. "He had his little mess-ups and stuff, so we'd break up for a month and then get back together… We broke up a lot."
Dani also released a new track titled "Dead To Me" where she talked about the "toxic energy" she felt during her relationship with DaBaby.
Hopping on IG Stories, the "SUGE" rapper shared some secrets about DaniLeigh in an effort to tell his side of the story.
"I was gone respond a different way, but I gathered myself and I decided to respond this way," he said in a clip posted to his IG Stories. "First of all, I feel like you waited too late. I told you back in December you should capitalize off the situation. I feel like that's a bad move. It's a green move for your label to have you drop the interview the same time you dropping a new song. I feel like yall should have put that together better."
The 30-year-old rapper said before he got into a scuffle with DaniLeigh's brother at a Los Angeles bowling alley, she was with him "at the London" hotel for a whole week "getting busy," alluding that they were having sex.
Not only that, he shared the reason he kicked DaniLeigh out of his home during their infamous fight was due to DaniLeigh "stalking" the mother of his oldest child, MeMe. He claims DaniLeigh has been affecting his relationships with his other children due to causing conflicts with their mothers.
Peep his response below:
As for MeMe, she called DaniLeigh out for throwing rocks and then playing victim.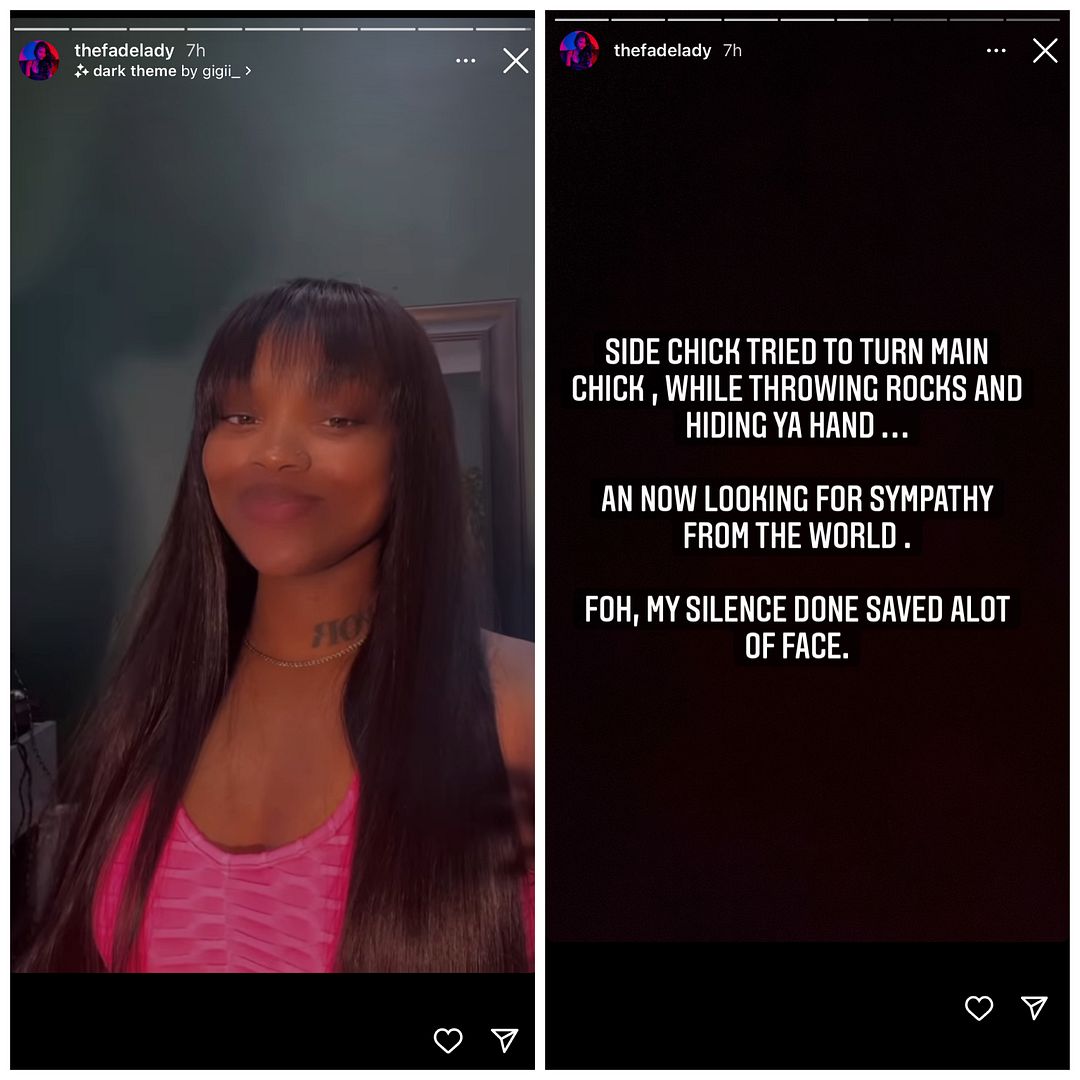 "Side chick tried to turn main chick, while throwing rocks and hiding ya hand..." she wrote on her Instagram Stories. "An[d] now looking for sympathy from the world. FOH, my silence done saved a lot of face," she continued.
"Feel how y'all wanna feel but ain't another person gone holla bout 'holding Meme accountable.' I be quiet but y'all still find some way to tear down my character," MeMe wrote.
MeMe said she has never been "bitter" or "mad" about anything. Meanwhile, the Internet attacked her for a year and she never tried to play the victim. 
"I sat my a** back and let everything unfold. Karma just a b*tch but we already knew that," she wrote. 
MeMe clarified the only reason she ever responded to the drama was due to a "h*e" coming for her first.  Bloop. 
Check out DaniLeigh's full interview (where she also addressed the "Yellow Bone" controversy and apologized) below: 
Photos: Instagram