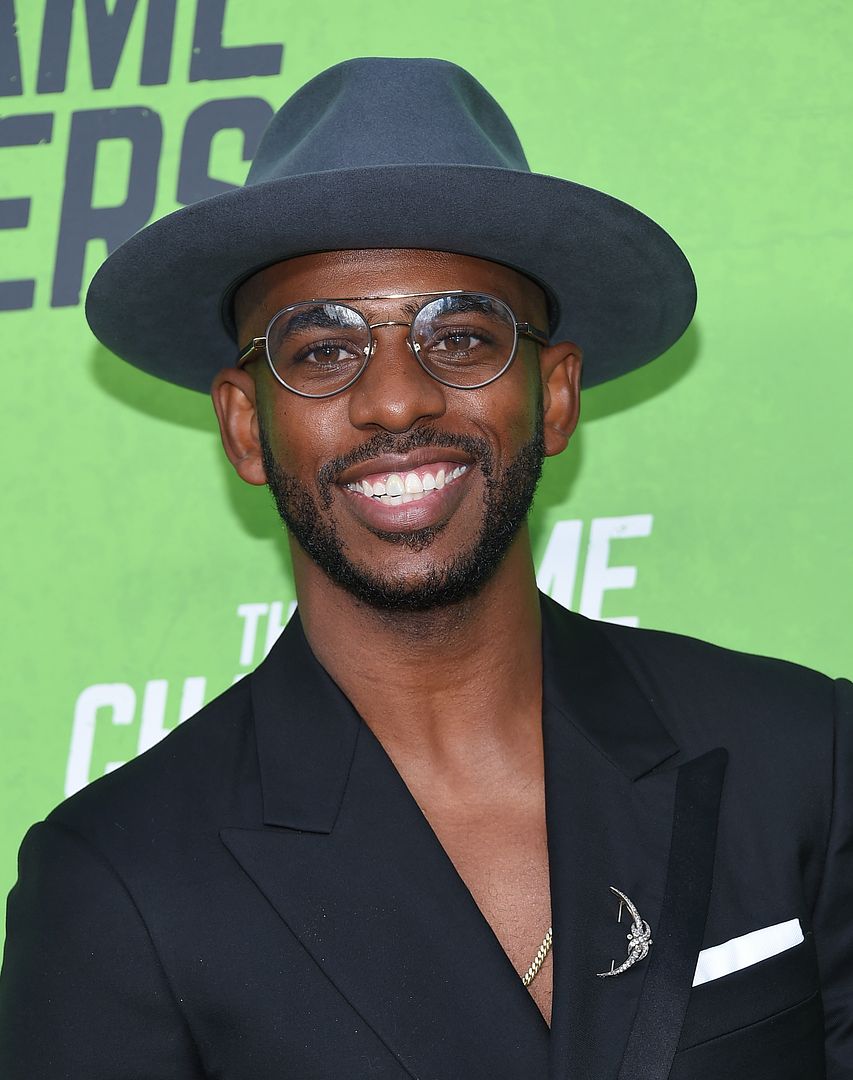 Chris Paul's mom, Robin Paul, is telling her side of what went down when she was harassed and physically contacted by a Dallas Mavericks fan during Game 4. The fan - who has been banned - claims he was just trying to get a "hug," however, Mama Paul believes he was drunk. More inside…
NEVER do you put your hands on someone that you don't know and have not gotten prior permission to do so. Folks really have the game messed up out here!
On Sunday, Chris Paul's family was harassed and physically contacted by a crazed Dallas Maverick fan in the American Airlines Center in Dallas. And we call him "crazed" because you have to be out of your mind to think it's okay to touch someone you don't know, let alone the mother of the Phoenix Suns point guard.
It's Mother's Day, so Chris Paul's mother, Robin Paul, and his wife, Jada Crawley Paul, are front and center to watch Game 4 between the Phoenix Suns and the Dallas Mavericks go down. During the game, a Dallas Maverick fan reportedly touched Chris Paul's mother. There were also tweets that said Jada was even pushed at one point.
After the game, Chris Paul - who was awarded with the inaugural Kobe & GiGi Bryant WNBA Advocay Award - took to Twitter to air out his frustrations:
Wanna fine players for saying stuff to the fans but the fans can put they hands on our families….fuck that!!

— Chris Paul (@CP3) May 8, 2022
"Wanna fine players for saying stuff to the fans but the fans can put they hands on our families….f*ck that!!," CP3 tweeted.
Soon after, a source confirmed to ESPN the NBA star's mother "had hands put on her" and that Jada was also "pushed" right in front of the kids. "They felt very unsafe," the source told the publication. 
Once Chris is notified about what happened, he starts going OFF (and rightfully so) as the fans were escorted out of the arena.
You can read Chris Paul's lips here, clear as day, saying "he put his hands on my mom, he put his hands on my mom."

Paul tweeted just a few minutes ago, taking issue with Dallas fans putting their hands on his family. pic.twitter.com/9DA0ZPqAEA

— Mike Leslie (@MikeLeslieWFAA) May 9, 2022
While the fans appear to be minors, they are definitely old enough to KNOW BETTER. They almost saw a side of CP3 they'd never seen before.
After the Mavericks did their investigation, they concluded the fans were attempting to give "unwanted hugs" and banned them from the arena until 2023.
Statement from the Dallas Mavericks on the incident involving Chris Paul's family and fans. Two fans, who gave unwanted hugs to Paul's family, will be banned from American Airlines Center until 2023: pic.twitter.com/tDTVcD36uU

— Shams Charania (@ShamsCharania) May 9, 2022
"American Airlines Center and Dallas Mavericks security and executives have concluded the investigation in to the incident involving the Paul family. Two unruly fans attempted to give unwanted hugs and have conversations with members of the Paul family on the public concourse of American Airlines Center. AAC security responded immediately once notified by the family and the fans were swiftly ejected from the game. The fans involved in the incident will not be allowed to return to the arena until 2023."
That's NOT what Mama Paul is saying what happened.
During Monday's episode of "Inside the NBA" following Sunday night's game, basketball commentator Kenny Smith reached out to him and said that the zealous fan kept tapping her on the shoulder to say, "Happy Mother's Day." After asking him to stop several times and he didn't, she concluded he was intoxicated.
No mention of Jada being pushed as a source previously revealed.
On TNT, Kenny Smith says that Chris Paul's mother, Robin, reached out to explain what happened with the young Dallas fan. She said the fan was obviously inebriated and kept tapping her on the shoulder and wishing her happy Mother's Day, even after she politely asked him to stop.

— Brad Townsend (@townbrad) May 10, 2022
It's weird how the Mavericks seemingly tried to downplay the fact a fan REPEATEDLY touched someone without their consent.
the mavericks deemed this incident serious enough to invoke seven-month bans, and then downplayed what happened as "unwanted hugs"? https://t.co/dWC7hFbBDO

— tim cato (@tim_cato) May 9, 2022
So this could ultimately turn out to be a one-game ban for the rest of this season and then, what, 15 games at the start of the next regular season before the turn of the new year?

Calling it "unwanted hugs" doesn't change the fact that it's harassment. Why let them in again? https://t.co/5cimNOe9BA

— Kellan Olson (@KellanOlson) May 9, 2022
Sugarcoating harassment as unwanted hugs is fkn ridiculous https://t.co/dAbHQPladP

— T (@TravisTaylor_) May 9, 2022
Seriously. If Chris got to that fan - things could have gone WAY left.
Photo: DFree/Shutterstock