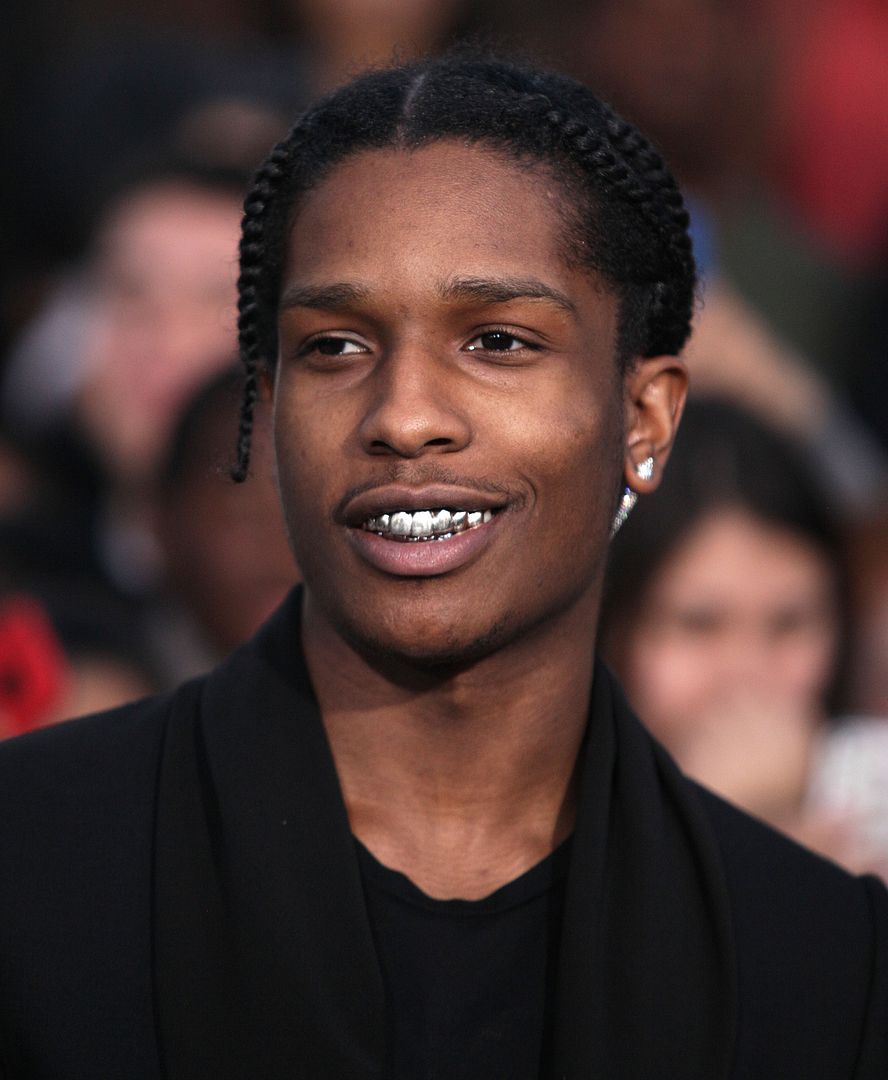 Police found several guns in A$AP Rocky's L.A. home during their search last week after he was arrested fresh from a trip to Barbados with his pregnant girlfriend, Rihanna. Was one of the guns found used in the Hollywood shooting? That remains unclear. More inside….
UPDATE:
None of the guns found in A$AP Rocky's home were used in the alleged Hollywood shooting and all of the firearms were "lawfully purchased and legally registered," according to TMZ sources.
Sources close to Rocky told the site officers never even removed the weapons from the home, because they knew there was no relation to the weapon used in the alleged shooting. However, TMZ's law enforcement sources maintain the police seized weapons from the home.
--------------------------------------------------
New updates in the case surrounding dad-to-be A$AP Rocky being involved in a Hollywood shooting are trickling in.
The police who conducted a search warrant on the "L$D" rapper's Los Angeles home have reportedly found several guns inside.
Last week, police blindsided Rocky (real name RakimMayers) when they pulled up on him at L.A. International Airport to arrest him for assault with a deadly weapon (April 20th) after he returned from a vacation in Barbados with his pregnant girlfriend, Rihanna.
After his arrest, police carried out a search warrant at his L.A. home, ramming the gate at his home with a battering ram to gain access. Law enforcement reportedly found multiple guns that will be tested by investigators to see if any of them were used in the 2021 Hollywood shooting that Rocky is accused of being the triggerman in. The guns will also have background checks ran on them to see if they were purchased illegally.
Detectives were seen leaving his home with boxes filled with envelopes amid the search.
The Los Angeles Police Department revealed the shooting incident happened after an argument between Rocky and an "acquaintance."
33-year-old Rakim Mayers, a Los Angeles resident, also known as music artist A$AP Rocky, has been arrested in connection to a shooting that occurred in the Hollywood area in November of 2021. pic.twitter.com/YeV9w2udDL

— LAPD HQ (@LAPDHQ) April 20, 2022
"The argument escalated and resulted in the suspect firing a handgun at the victim," the statement reads. "The victim sustained a minor injury from the incident and later sought his medical treatment. Following the shooting, the suspect and two additional males fled the area on foot. Detectives worked diligently to investigate and corroborate the reporting information, which helped identify the suspect(s) involved."
The 33-year-old Harlem native spent about three hours behind bars before he was released after posting $550,000 for bail. He has not been formally charged.
Days after the arrest, Rocky & Rih were spotted leaving the singer's favorite restaurant, Giorgio Baldi, in Santa Monica.
Asap Rocky & Rihanna leaving Giorgio Baldi last night April 23, 2022 credit to owner #asaprocky#Rihanna#rihannanavypic.twitter.com/NFrkAzsq08

— Asaprih (@asaprihdaily) April 24, 2022
rihanna arriving at giorgio baldi restaurant last night pic.twitter.com/7EVwsv08aD

— (@RihannaData) April 24, 2022
The mom-to-be (who is in her third trimester) rocked a Saint Laurent crystal logo bra under an Alexander Wang crystal-embellished cuff shirt paired with an a pair of Alexander Wang crystal pinstripe shorts and Alexandre Vauthier crystal ankle strap sandals. Rih finished her daring maternity lewk with a Carhartt WIP x Wardrobe NYC reversible bomber jacket and a mini crystal Balenciaga handbag.
This summer, Rocky has several overseas gigs scheduled. He's set to hit the stage in Spain on June 4th before trekking to the Netherlands, Hungary, Italy, Germany, Ireland, London, and back to Germany on July 5th. It's unclear at this time if his arrest will hinder his travels. Also, we wonder why he agreed to tour so soon after RiRi gives birth. They'll be welcoming their little bundle of joy soon. 
A$AP Rocky's next court date is set for August 17, 2022.
Photo: DFree/Christian Bertrand/Shutterstock