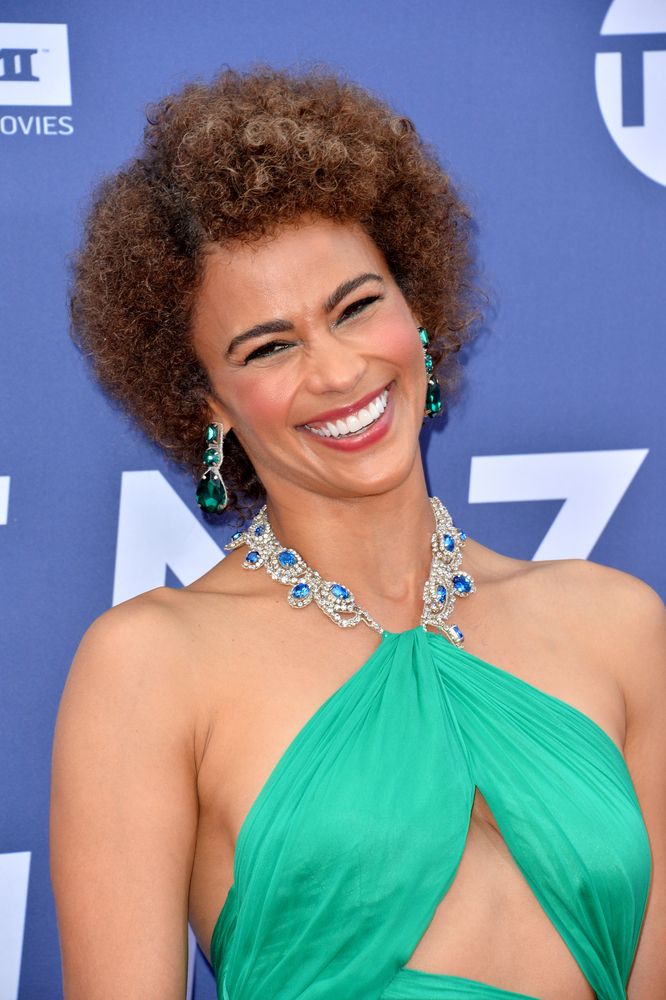 Paula Patton's fried chicken recipe had folks FIRED up on social media. Now, she's explaining why she popped up cooking those problematic pale wings in the first place. Find out inside…
Paulaaaaaaaa! Oh, Paula Patton.
The Precious star popped up on social media recently with a cooking tutorial that got folks fired up. The 46-year-old mom shared a video on Instagram of herself cooking her mom's famous fried chicken that has gone viral.
Even Olympic bronze medalist Ashley Spencer was confused (and seemingly mortified) during her TikTok critique as Paula used some questionable methods to fry the chicken.
"I'm going to make my mom's famous fried chicken," Paula said as she explained how to "clean" the chicken with cold water.
"Just cold water? That chicken ain't clean," Ashley responded.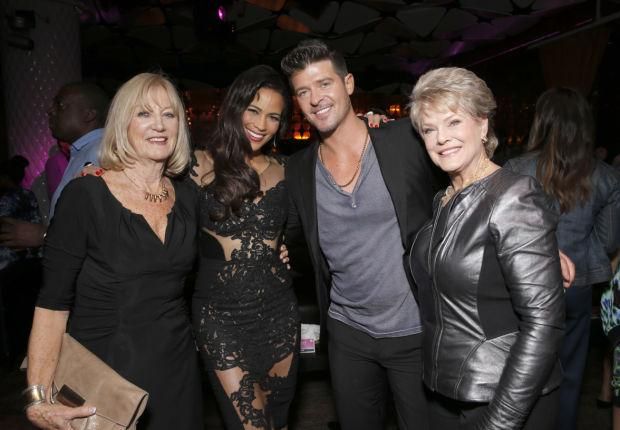 Using unconventional methods, Paula - pictured above beside her mother, JoycePatton - rinsed the chicken off, pat it dry, and then she tossed the wings directly into all-purpose flour with NO seasoning. She didn't even season the flour.
"You've got dirty flour and unseasoned chicken. Where's your seasoning Paula? This is your mom's recipe?," the track star asked.
Well, it was next. After placing the unseasoned, flour coated wings in hot grease, she seasoned the chicken IN the grease with Lawry's seasoning salt, pepper and paprika. That's it.
"Your mama did this? You're seasoning grease," Ashley reacted.
Watch the clip above.
You can watch Paul's full fried chicken tutorial below:
After getting tons of feedback, Paula returned to Instagram to address the criticism she has been receiving. In a nutshell, she said everyone cooks differently and that's just the way her mom does it.
"I'm in Mexico with my son and I woke up and people were like, 'Did you see on Instagram and TikTok and Twitter they're talking about the way you fry chicken?' And I was like, 'Oh no, what!'" she in the follow-up clip. "That's okay I just wanted to respond and say listen, I get it, it might look crazy, it is the way we do it. My mom taught me it, it's my mom's recipe."
The Deja Vu actress said it may not have looked like she didn't throughly clean the chicken, but she said that's due to the way the video was edited. She confirmed she fried the 16 pounds of chicken for her son Julian's classmates. She shares an 11-year-old son with singer RobinThicke. 
"It's all good because everybody's got their own way of making things," she said. "And I'll take suggestions, I'll make a new kind of fried chicken, but I'm gonna always make my mom's chicken the way she did it. We put the seasoning in the oil and all that. It's just the way we do it."
Peep her response below:
Well, there you have it.  
Photo: Featureflash/Depositphotos.com/Todd Williamson/Invision for Fox Searchlight/AP Images