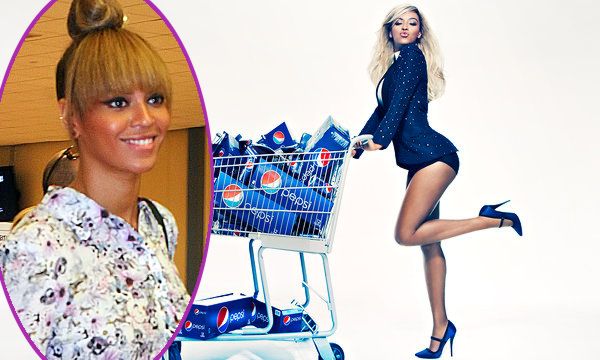 Grab ya wigs...Beyonce is flying back on the scene with a vengeance.  We've got her brand new just released PEPSI ad, and she's getting rare face time ON the can. Plus, the "Countdown" chick hit up a few art shows solo today at Miami's Art Basel.  Pics and deets inside...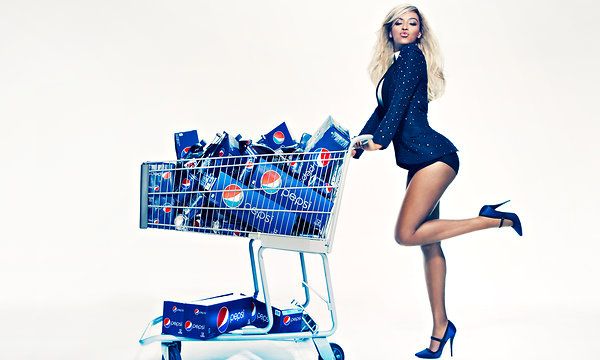 She kicked off her decade long relationship with PEPSI back in 2001.  And now, she back taking over the brand for a Limited Edition Series of Pepsi cans.
Beyonce's brand new ad for the soft drink company--which will first be seen in Europe--just came out today.  And it's pretty cute.  The pop superstar is seen pushing a cart full of Pepsi...in her black and blue polka dotted blazer, briefs and heels.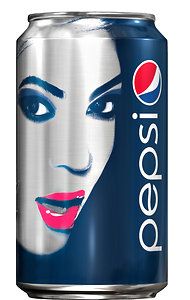 And her face is taking over the Limited Edition Series cans.  A rare, if at all, opportunity any celeb gets for the soft drink company.  The campaign is likely going to take off around the same time as her big Halftime Show takeover at the 2013 Superbowl in February.  Especially since she's set to release some new music right before that time.
Meanwhile, the fab 31-year-old made her way to a few more art shows today (Sunday) at Miami's Art Basel, but this time she went without her hubby: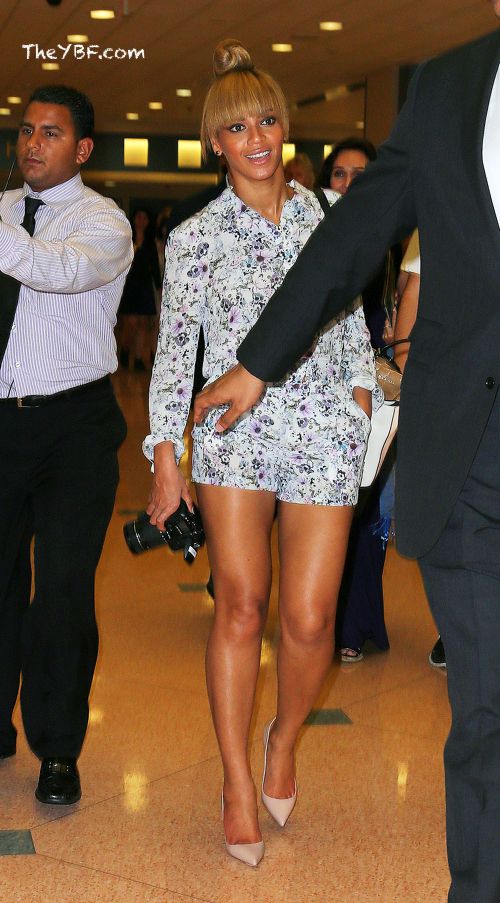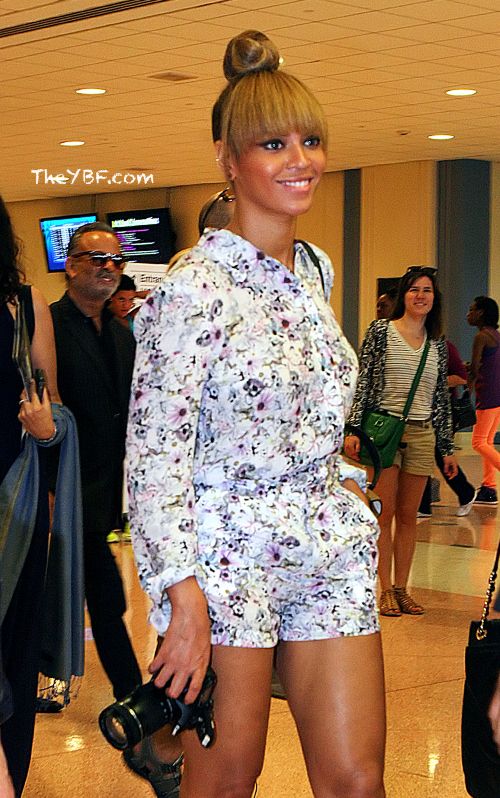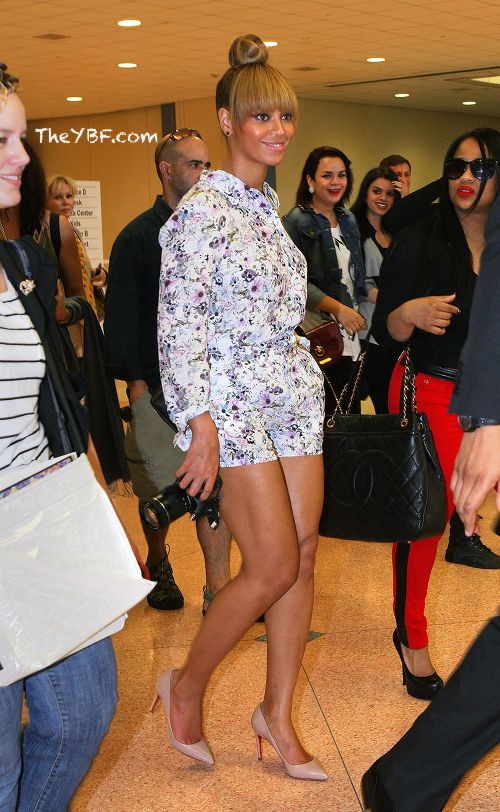 She took her Cannon camera along to snap pics of her fave artwork, and her cousin Angie tagged along for some fun.  Loving this floral romper.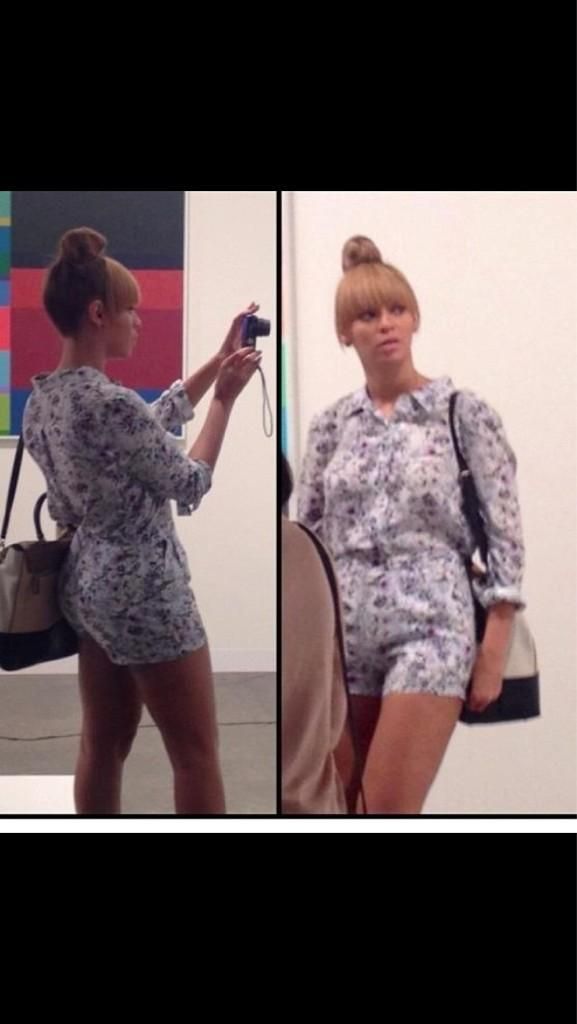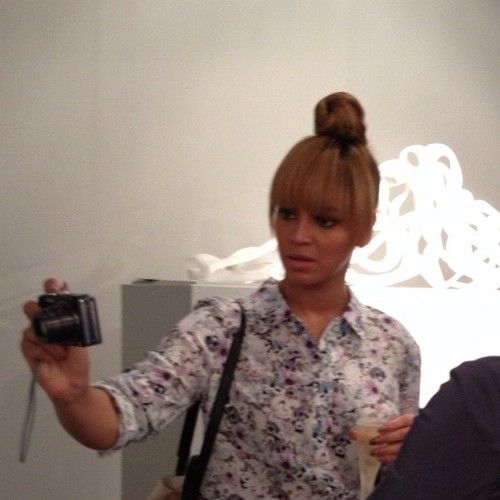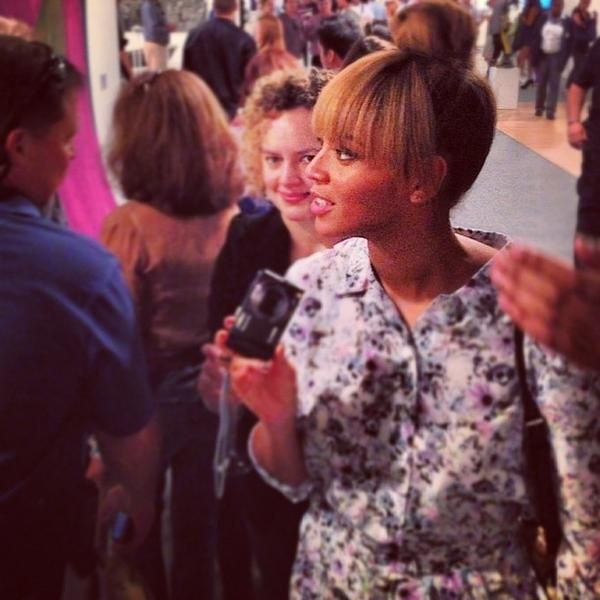 Fab times.
Pics: Splash/Twitter