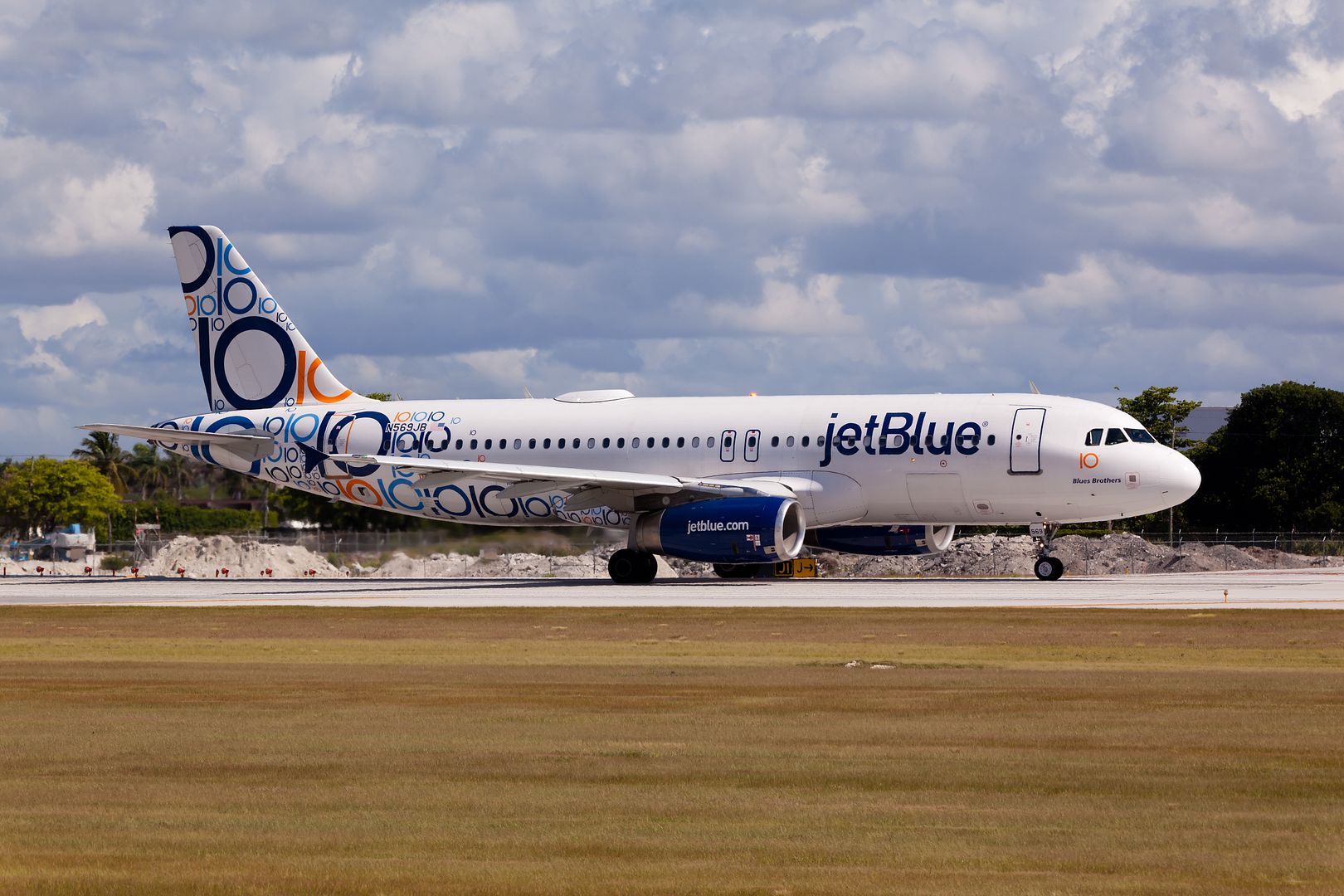 It appears a JetBlue employee may have left the job a little early, resulting in dozens of passengers being stranded on the tarmac after midnight.
Get a first hand account of what happened, plus the airline's response inside…
As if traveling these days isn't already stressful enough!  After taking a trip and finally landing to your destination, there's nothing you want more than to get OFF the plane. Well, dozens of JetBlue passengers were left stranded on a plane after landing in Massachusetts due to crew members seemingly leaving their shift earlier than expected. Yikes.
Sabrina Ruelle - a Massachusetts woman - traveled to New York City on a business trip and said she went through several mishaps both to and from Worcester. Apparently, her issues were due to a low shortage of airline staffing.
After landing, Sabrina said the pilot got on the intercom to update them on what was taking so long to onboard the plane.
"It was silence, then the pilot said, 'I have something embarrassing to tell you guys — there is nobody to get you off the flight,'" she told WCVB. "They had no staff available to get us off the airplane!"
Chile!
JetBlue Flight 676 left New York's JFK Airport at about 11:52 PM, about 35 minutes later than normal for the short 150-mile journey to Worcester Regional Airport. The plane landed in Worcester around 12:15 AM, but the plane didn't actually park until AFTER 1AM.
So, what happened?
According to WFTX, a JetBlue crew member trained on safely operating the jet bridge had gone home sick before being able to help passengers off the plane.
State police were called to the airport to assist, but officials managed to get a hold of a JetBlue manager at their home.
"The state police were there and they were going to have to evacuate us, but then they got a hold of a JetBlue manager and had to have him drive from his house to the airport to let us off the airplane," Sabrina said.
While waiting, Sabrina said she felt bad for one woman who was trying to console her crying baby, who cried the entire time.
The JetBlue manager had to leave his home in the middle of the night and jet (no pun intended) to the airport to operate the jet bridge. After about 45 minutes, the plane finally parked at the gate, and the passengers were able to disembark without incident.
JetBlue said they're investigating the incident to get to the bottom of what happened.
"We are working with our business partner who operates our ground team in Worcester to determine why a crewmember was not in place at the jet bridge to ensure this remains an isolated incident," a spokesperson for JetBlue said in a statement. "Our records show customers on JetBlue flight 676 Monday were required to wait 45 minutes to deplane after landing. While we comply with all DOT regulations in the event of a tarmac delay, we know any delay is a frustrating situation and apologize for the wait."
The airline will be contacting the passengers who were stranded on the flight to issue an apology and give them a $50 travel credit.
Something is better than other, we guess. We're just glad no one started cutting up on the plane, which seems to be trend since the pandemic. 2021 was the worst year of unruly passengers.
The incident comes on the heels of "Power Book III: Raising Kanan" actor QuincyBrown blasting JetBlue online after the pilot allegedly "put his hands on him." Peep the clip below: 
What's really good, JetBlue? 
Photo: Carlos Yudica/Shutterstock