In very unfortunate news, DMX's fiancée, DesireeLindstrom, recently revealed that their 5-year-old son, Exodus Simmons, is battling Stage 3 kidney disease. Details about how she's coping with the loss of DMX and her son's diagnosis inside...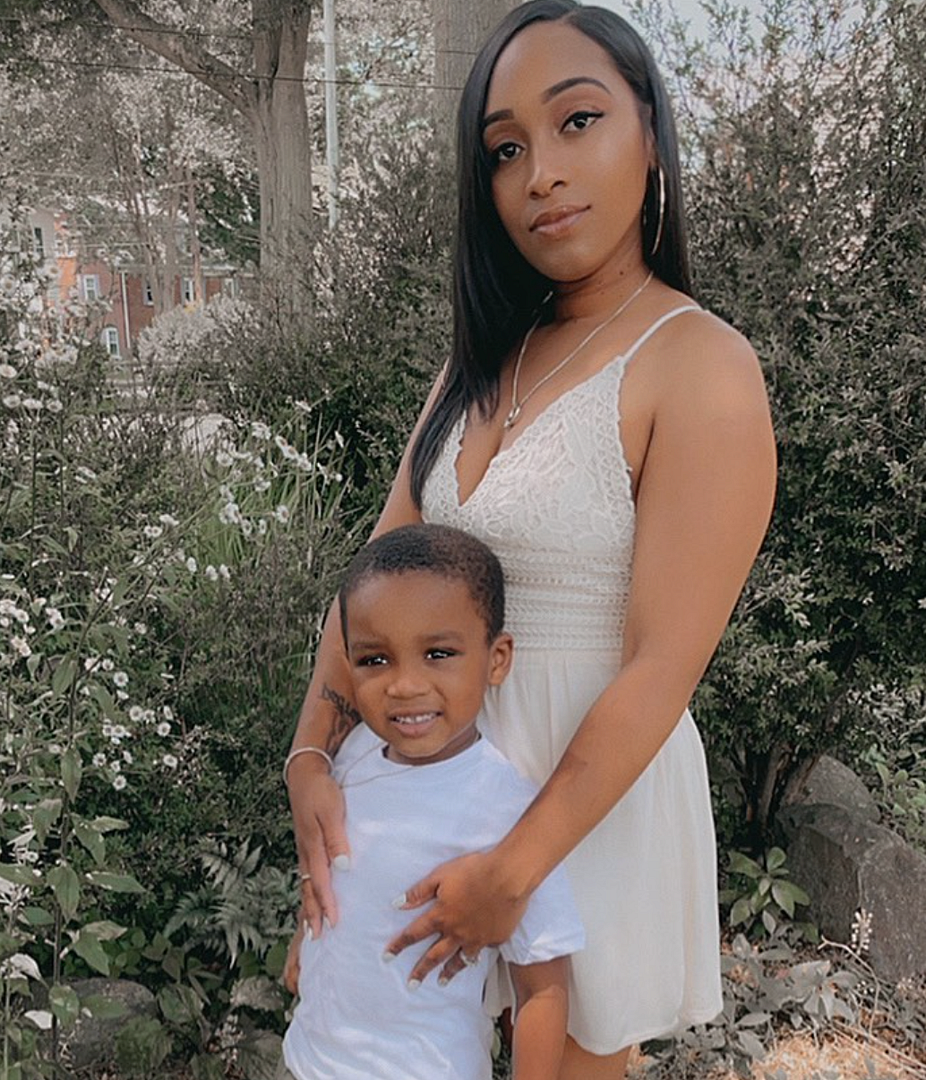 Next month will mark a year since rap star DMX passed away.
The world mourned the death of the veteran rapper after he was hospitalized for a reported accidental overdose. The Grammy nominated rapper, 50, left behind 15 children (possibly 17), including his 5-year-old, ExodusSimmons, whom he shares with his fiancee, DesireeLindstrom.
Since X's death, fans have showered Desiree with love and support as she navigates life without her soul mate while raising their son. It hasn't been easy, but Desiree is trusting God.
In a new interview with "It's Tricky with Raquel Harper" podcast, Desiree shared she's taking it one day at time. She has enrolled in school to be an esthetician because she wants to be a good example for her son.
"I just want to build myself to be a great mother to Exodus," she said while conducting the interview during a break at school. "I want him to see that he has a strong mother that can stand up on her own and I'm just trusting in God through the process," she said.
During the chat, Desiree spoke candidly about her son's health, revealing how she's dealing with his diagnosis of stage 3 kidney disease.
"Exodus is stable, he's been stable since I had him," Desiree said. "He still has stage 3 kidney disease and I've just continued to keep his potassium down, he can't eat high potassium foods. He goes to the doctor very often… He's an amazing child."
"Exodus is an amazing child!," she wrote in the caption of the interview clip. "Blessed to be his mother through this journey. March is the month that brings awareness to kidney disease. Take the time to learn about CKD. Knowledge is key. Thank you for the support @nationalkidneyfoundation and #columbiapresbyterianhospitalnyc. Prayers are much appreciated! #ForeverX"
Fans have flooded her comments with inspirational words and words of encouragement. She's definitely a strong woman after what she's been through with her late soulmate and now having to care for her son. To further support her son, she wants to be an advocate to help raise awareness kidney disease.
"National Kidney Day...March 10th! Blessings from our family to yours! Exodus is a CKD Warrior and an amazing child! Thanks for all the love and support from @NationalkidneyFoundation #columbiapresbyterianhospitalnyc #ForeverX," she wrote in the caption of a video of Exodus saying Happy National Kidney Day. 
Too cute. Sending up prayers to the family. 
You can listen to her full interview here. 
April 9th will mark one year since X's passing.  
Photos: Desiree's IG