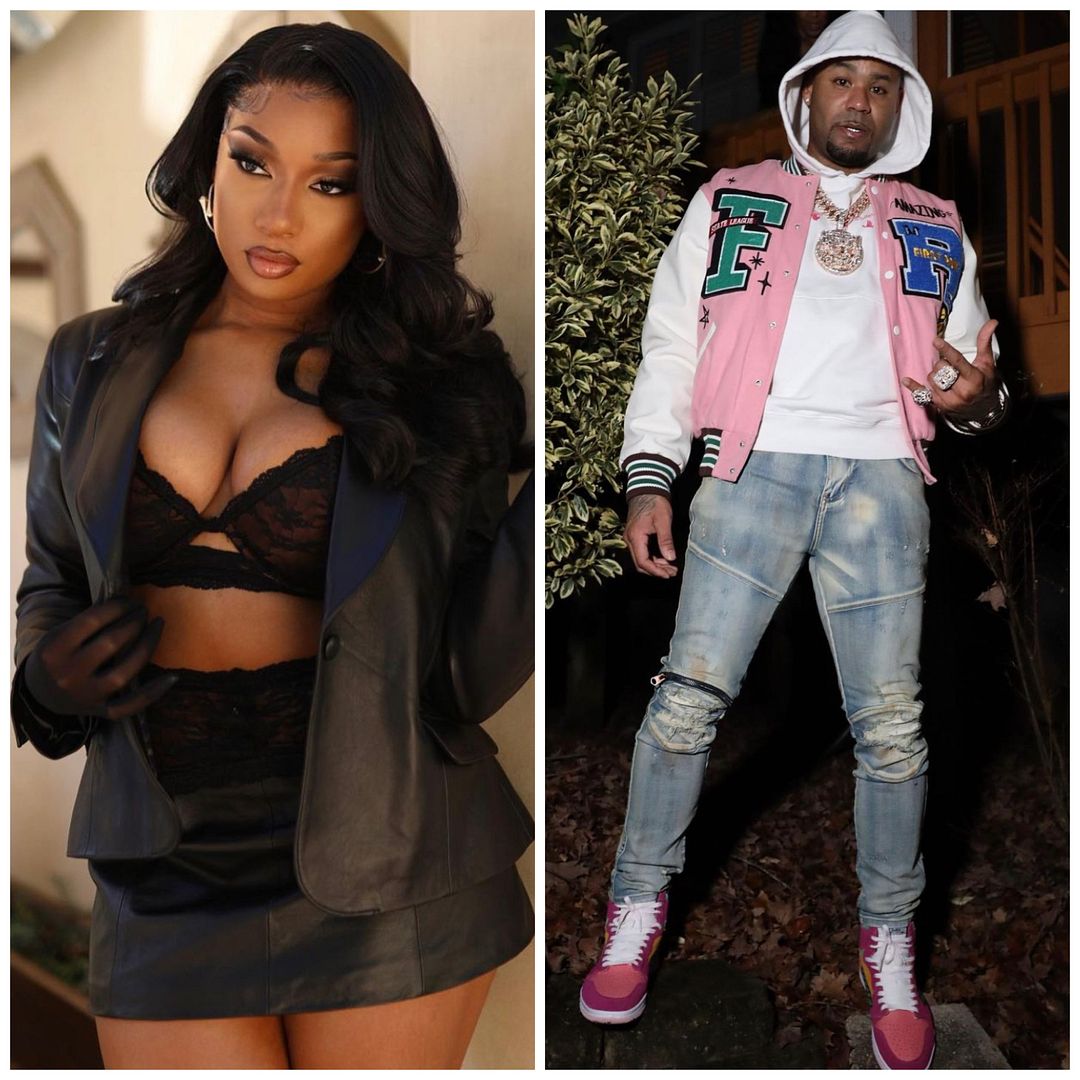 Megan Thee Stallion and 1501 Entertainment honcho CarlCrawford are exchanging IG posts regarding their ongoing court battles. Carl reacted to news that Meg filed a request to dismiss dismiss one lawsuit she filed against them, but she made it known she's STILL coming after money he still owes her. Deets inside…
Megan Thee Stallion is seemingly back on Instagram … to set the record straight once again.
According to recent reports, the "WAP" raptress filed a request to dismiss her ongoing lawsuit against her former label 1501 Certified Entertainment, CEO Carl Crawford and Rap-A-Lot Records founder J.Prince without prejudice.
That caused Carl to hop online to post a "celebration" of sorts:
The former MLB player posted a screenshot of the Ace Showbiz article that reported about Megan's court filing.
In the caption, he wrote, "Only the real [H] town can relate. Now tell em to run my bread dating all the way back from 2018," with an angry emoji.
Ace Showbiz reported:
"Megan Pete hereby nonsuits all of the claims she has asserted in the above-captioned lawsuit against Defendants 1501 Certified Entertainment, LLC, Carl Crawford, and James Prince, without prejudice to the re-filing of the same."

"Plaintiff's claims concerning the release of her album 'Suga' on March 6, 2020 and the release of the feature track 'Butter' with BTS (Bangtan Boys) on August 27, 2021 have been resolved with the release of her music. As of the date of this filing, Pete is not waiving, and is expressly reserving all her audit rights pursuant to her contractual agreements with 1501 Certified Entertainment, LLC and other third-parties."

It's also stated that the defendants "have not asserted any counterclaims" against Megan. The legal documents went on to add, "Defendants do not have any pending claims for affirmative relief."
The SAVAGE raptress was pissed after reading Carl's IG posts, so she hopped on IG to respond, letting him know he's STILL getting sued because he still owes HER money.  She accused him of intentionally misconstruing what's going on because he knows it will rally her haters against her.
"This dude never know wtf is going on with his business," she wrote. "The case that Was dismissed against you was from when you wasn't trying to let me drop music … you and 300 signed off and let me drop music so there is no case no more… we are most definitely STILL IN COURT and YOU STILL GETTING SUED BC YOU OWE ME MONEY!!!
"I AINT NEVER BEEN PAID FROM 1501 IN MY LIFE ! I make money bc im MEGAN THEE STALLION ! Grown ass men wanna bully me and eat off my name and paint me out as a villain online bc they know these bandwagon ass haters gone eat that shit up ! I dont even be saying shit to you lame ass n-ggas bc the TRUTH always comes out," she continued.
SMH!
The former MLB baller hopped on IG Stories to respond to Meg's bullying accusations:
"We're not bullying nobody... That's yet ANOTHER LIE and fake narrative made up by some of the best PR people u would ever come across #Nowhatsreallyreal," he wrote.
In March 2020, Meg pulled the trigger on a lawsuit against Carl, 1501 Certified Entertainment and J. Prince. The move came just a few months after she signed her management deal with Jay-Z's Roc Nation. At the time, she accused the label of blocking her from releasing music after she asked to renegotiate her contact. Based on her post, it appears she pulled that lawsuit since they have allowed her to release new music since the filing.
This sounds far from over until Thee Stallion collects the coins she rightfully earned.
Also....
Former 1501 Certified Entertainment (former?) signee K'onaLisa blasted Carl Crawford for not speaking facts when he mentioned she "folded" because of Internet trolls. It seems she's having the same money issues with Carl just like Meg. Hmph.
Sounds like a pattern at this point. Thoughts?
Photos: Instagram