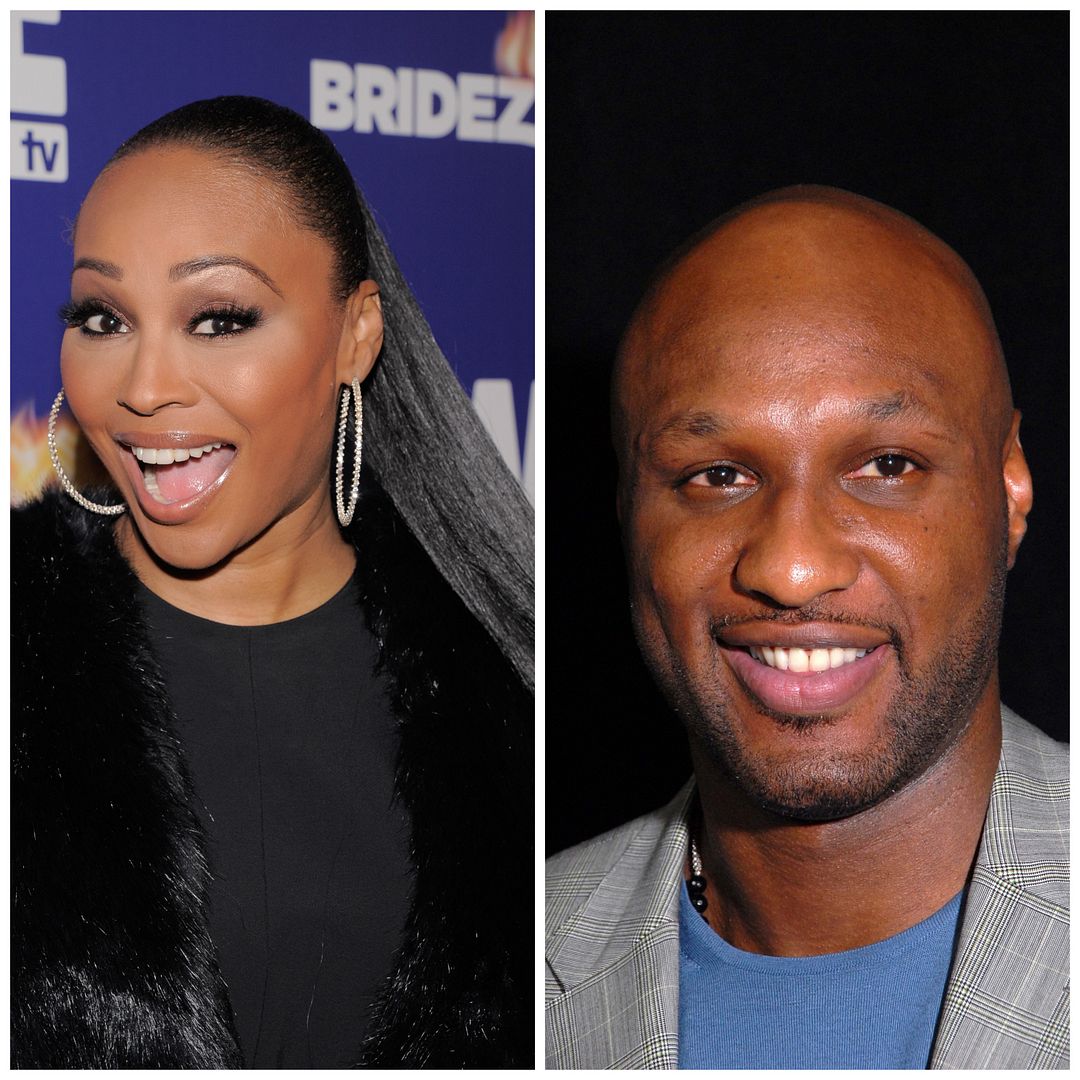 Lamar Odom gets the boot on "Celebrity Big Brother" at the hands of Todrick Hall (who he thought would save him). Actor Todd Bridges was also evicted, which left Todrick, Cynthia Bailey and Miesha Tate in the final three.
More inside…
Lamar Odomis pissed Todrick Hall - who he thought was on his side - voted him off of "Celebrity Big Brother."
Last night's episode was a double eviction where former Lakers baller Lamar Odom and "Diff'rent Strokes"actor ToddBridges were sent packing, leaving this season's final three: former "RHOA" star CynthiaBailey, "American Idol" contestant TodrickHall and mixed martial artist MieshaTate.
On last night's episode, Miesha and Todrick voted Lamar out after Todd Bridges won the Power of Veto and took himself off the block. Head of Household Todrick nominated Cynthia in his place. Miesha won her third Head of Household competition on the live eviction episode where she nominated Cynthia and Todd. Todrick then won the Power of Veto competition and decided to leave Miesha's nominations the same.
"I was trying to be as transparent as possible on the show and I think they all respect me for that," said Lamar in his exit interview about how he approached and played the game.
Not long after the eviction, LO shared a post on Instagram that felt like a warning for Todrick.
"So I was booted off of @bigbrothercbs by my fake friend Todrick," LO wrote. "He should have been a bit more strategic as he must have forgotten I get a jury vote for the winner ! I still need you all to vote me for FAN FAVORITE."
LO used his eviction as one last chance to get his ex-wife Khloe Kardashian back.
"I miss you and I hope I get to see you soon," he said.
Oh.
"In this game you never know, you have to expect the unexpected but I was prepared mentally and physically. I was always really by myself but thats how I wanted it to be, I didn't want to get too close to anyone. Like I said, people come into your life in your reason, season or lifetime."
Actor Todd Bridges also had some things to get off his chest about Todrick and his sneaky ways after he was evicted.
TooFab reports:
Speaking with TooFab, Bridges said he didn't realize how "mean" Hall was being and specifically called out the exaggerated tale Todrick spun about Shanna Moakler, leading to her eviction. The way Todd sees it, Hall is even playing his closest ally, Miesha Tate -- who he believes is in for a rude awakening once she's out of the game. Saying the two are playing "viciously," he also said the season is Cynthia Bailey's to win, should she make it to the final two.

TooFab: If it does come down to Miesha and Todrick versus Cynthia, since they're the final three, do you go with someone who has been actively playing the game or someone who really doesn't understand it that much.

Todd: If Cynthia got there, I think she would get all of our votes. I think Cynthia would get all of our votes. The other two, they're playing it viciously and I don't think any of us want that. Carson didn't want to play that way, neither did I.

TooFab: You and Lamar became very, very close and he even revealed in his exit interview he asked you to be his sober coach. Were you surprised you two bonded as much as you did, so much so that he felt comfortable asking you that?

Todd: I think that I wasn't surprised. I've always wanted to talk to Lamar, always, but I didn't know how to get in touch with him. God orchestrated this wonderfully and gave me 25 days to talk to him. I found out he's a very humble guy, a very good guy, but he needs someone to work with him on getting past the whole sober thing and understanding how to work with it and understanding how to treat himself, so you treat other people better. When you learn how to treat yourself well, you can treat others better. I think that's what it's all about and I'm really happy to be a friend of his and you're definitely going to see a podcast and hopefully a TV show.
Todrick has an alliance with UFC champ Miesha Tate and they have basically been running the house all season. Cynthia will likely get the axe next and then it'll be down to two.
Who will win? We shall see…
Photos:  s_buckely/DFree/Shutterstock