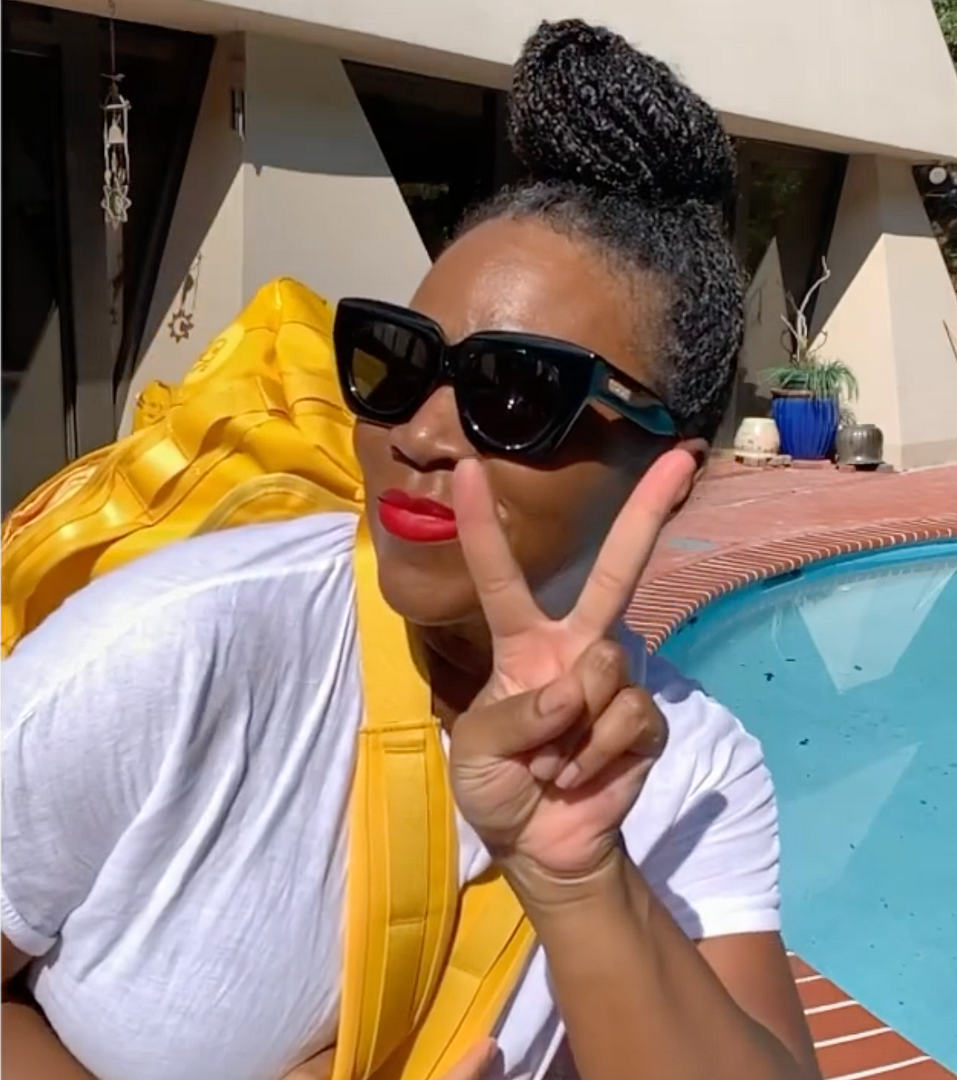 India Arie is taking action following Joe Rogan's problematic comments about race. It seems the podcast host has created a pattern of spreading misinformation about the COVID-19 vaccine and mixing race into it.
Also, Meghan Markle and Prince Harry have expressed "concerns" to Spotify about the COVID-19 misinformation being spread on its platform. Deets inside…
Spotify is coming under fire for COVID-19 misinformation being spread by reality host-turned-COVID-controversy king, Joe Rogan. His commentary about the COVID-19 vaccine has created backlash that has led several musicians and customers to boycott the platform.
Following in the footsteps of Neil Young and Joni Mitchell, who had their music snatched from the streaming platform last week after hundreds of health-care professionals sounded the alarm about Rogan's frequent spreading of misinformation on the streaming service, Indie Arie decided she wanted her music yanked as well. 
"I have decided to pull my music and podcast from Spotify," said India Arie."Neil Young opened a door that I must walk through. I believe in freedom of speech. However, I find Joe Rogan problematic for reasons other than his Covid interviews. FOR ME ITS ALSO HIS language around race."
Last week, Rogan did an interview with Jordan Peterson where he argued that he had at least some understanding of Black identity because he is Italian. Sir…
Following the interview, Neil Young announced he wanted his music removed from Spotify due to Rogan continuous spreading of vaccine misinformation on "The Joe Rogan Experience," which is Spotify's most popular podcast of 2021. Days after that, JoniMitchell and NilsLofgren announced they were joining the boycott and asked the platform to pull their music. Bloop.
Dr. Brené Brown, who has an exclusive deal for two podcasts with Spotify, has also said she is putting her shows on hiatus.
In response, Spotify said it would add a content advisory to podcast episodes in which Covid-19 topics are discussed.
Meghan Markle and Prince Harry also put Spotify on notice for the spreading of COVID-19 misinformation.
Vanity Fair reports:
When Harry and Meghan stepped down from their royal duties, they brokered deals with media companies like Spotify and Netflix as opposed to roaming around America like vagabonds as if this were a Mark Twain story. The Sussexes's company, Archewell, formed Archewell Audio and signed an exclusive agreement with Spotify in December 2020. At the time, the streaming behemoth wrote that Archewell's action of "embracing the extraordinary capacity of podcasts on Spotify while also seeking to elevate underrepresented voices is a testament to their appreciation for the potential of audio storytelling."

The Archewell deal is worth a reported $25 million. Since the announcement, there's only been one item produced, a December 2020 holiday special, 33-minutes in length, that features the first heard words from Harry and Meghan's son, Archie, plus appearances by Stacey Abrams, Christina Adane, José Andrés, Dr. Brené Brown, Rachel Cargle, Deepak Chopra, James Corden, Matt Haig, Sir Elton John, Hussain Manawer, Naomi Osaka, Tyler Perry, and George the Poet.
It appears an alliance is forming against MISINFORMATION. About time...
Photo: India Arie's IG