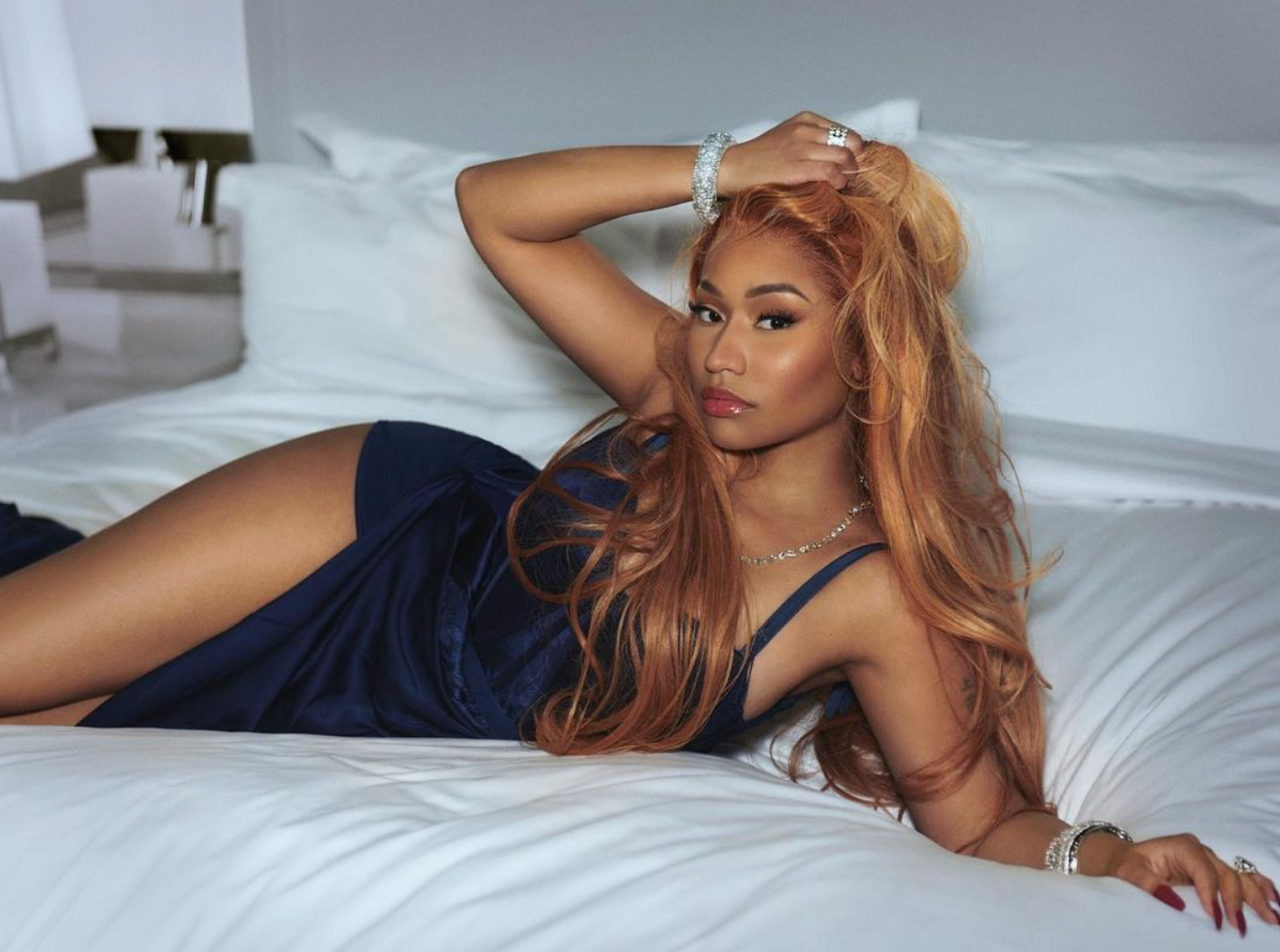 Nicki Minaj took some time out of her busy schedule to chop it up with the Barbz about relationships, sex and everything in between. She invited dating advisor Kevin Samuels and actress LaLa Anthony to join in on the discussion and things got interesting….
It seems Nicki Minaj is making a comeback of sorts as she has been quite visible on social media lately ahead of the release of her new song with Lil Baby, "Do We Have A Problem?"
Last night, the QUEEN raptress found time in her busy schedule to host her own Instagram Live with her Barbz. Days before, she had her fans send in messages on a hotline to share what their "problem is" so she could give them advice.
Did you guys leave a message on the hotline? Tmrw when I go on live I'll be responding to some of your voicemails & giving you advise about whatever the "problem" is.

— Nicki Minaj (@NICKIMINAJ) February 1, 2022
Apparently, the Barbz are struggling with relationships as that was a trending topic. The Pink Friday rapper invited controversial dating advisor Kevin Samuels to pick his brain about the current dating scene and the thought process behind the black "high value man."
On social media, Kevin gained notoriety for putting black women down during his live "relationship advice" sessions on YouTube. He's super controversial, so Nicki decided to have him on her live session to pick his brain about his "high value man" values and how it affects black women.
The singer-songwriter kicked off the conversation by asking Kevin how he would rate her, seemingly catching him off guard. He claims he doesn't usually rate people, adding he usually ask them to rate themselves. Nicki rated herself a "7," which Kevin said was a default answer. Shockingly, he rated Nicki a "9."
From there, the two discussed why black men date outside of their race, which caused Nicki to share her thoughts on the dating scene for black women and black "high value men."
"Black women, can we stop talking about if these successful black men want us or not?," she asked. "Can we just focus on us and we be successful and then we go out there and we decide who the f*ck we want?"

"I feel like I've been seeing men use that as an opportunity because they've been hurt and somebody did something to them. They are using that as a way to come out and lash out and poke fun at black women and use it as a way to feel like they somebody or they something. For all you n*ggas who are doing that on TikTok or wherever the f*ck y'all at, EAT A D**K. Go away. Nobody gives a sh*t about you," she continued.
And I want black women to stop f*cking posting whether y'all [black men] want black women or not. I want black women just to focus on themselves, be successful and then YOU go out there and you decide the trajectory of your life."
It was weird because Kevin didn't seem to give Nicki the same smoke he gives everyday women who appear on his channel. He seemed very humble during his chat with Nicki. Later, the two talked about how much sex a couple should be having and how having a baby changes the game.
In another segment, Nick invited LaLaAnthony - who filed for divorce her son's father Carmelo Anthony -  to chat about men being selfish, homewreckers and more! The "Power" star said she has PLENTY to chat about when it comes to selfish men and asked to be a part of an upcoming interview on Queen Radio.
Watch the clip below:
You can watch Nicki's full IG Live below:
Also…
The "Rich Sex" raptress did an interview with "The Morning Hustle" where she explained why she decided not to collaborate with the City Girls. Peep her response above.
The Nicki Minaj x Lil Baby track "Do We Have A Problem" drops this Friday.
Photo: Nicki's IG