She's not going to let a pesky $100 mill lawsuit squash her baby glow...or her mani/pedi date with mom.  Beyonce and Miss Tina were spotted hitting up their fave nail salon Sakura in NYC last night. 
We've got the pics and deets on the video game lawsuit inside...
Months ago, video game company Gate Five filed suit against the "Love On Top" singer because she backed out of a huge deal to make a dance video game last minute.  And it cost them some serious cash.
Beyonce requested for the suit to be dropped, but the company just received the go-ahead from Manhattan Supreme Court Justice Charles Ramos to pursue the $100 mill suit.
Gate Five claims Bey abruptly backed out the deal to make the video game Starpower: Beyonce after she made an "extortionate demand" for more money.  But it doesn't look like she's letting it get to her.  More pics of the mommy-daughter duo looking cute in the rain last night: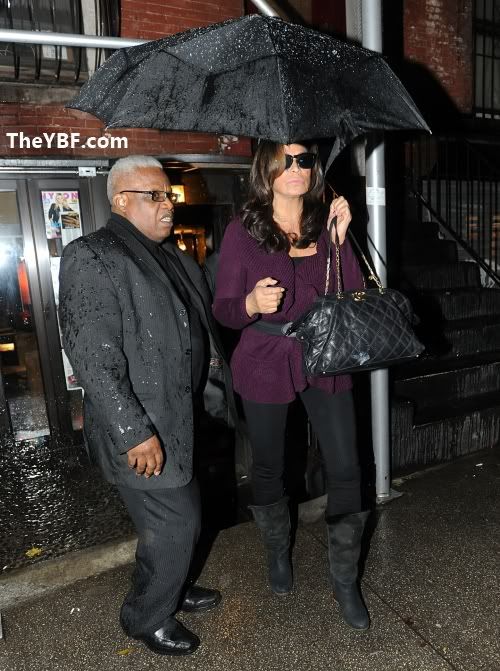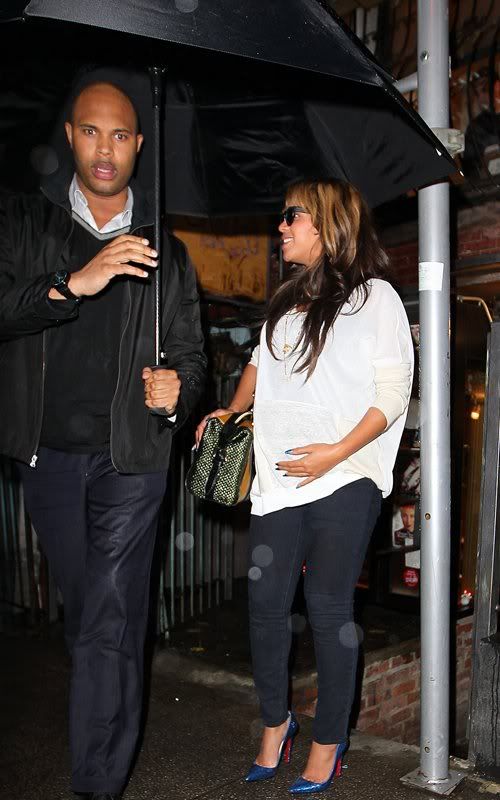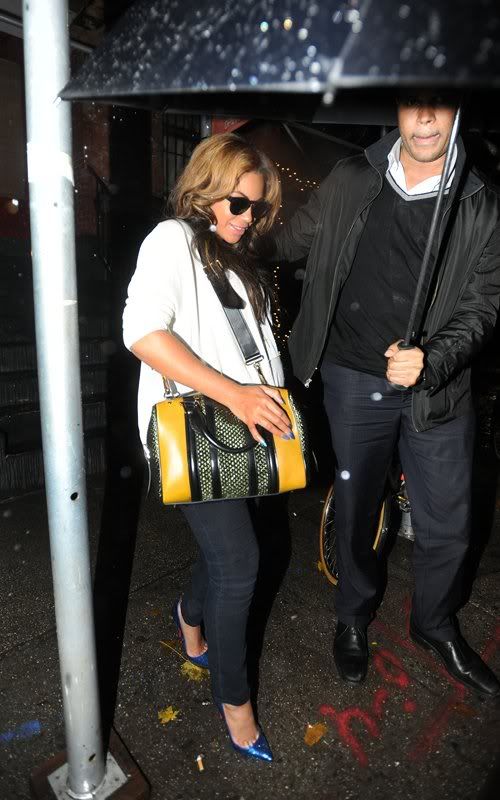 Bey got a blue polish to match her shiny blue Louboutins.
And if you're still doubting that big round baby bump of hers, she said on her most recent special with Katie Curic:
"You know there are certain things that are so far, it doesn't even affect me.  I am cool, it is so ridiculous and over the top."
She's due in January or possibly early February. 
BONUS: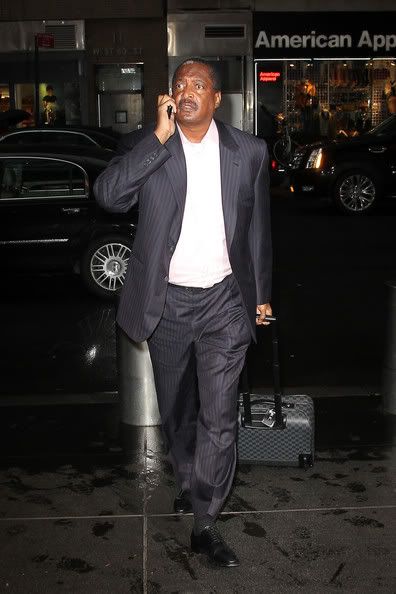 Beyonce's day Mathew Knowles--who reportedly she hasn't spoken to since they split from him being her manager--was also spotted arriving to a hotel in NYC.  I wonder if they're set to meet up...
Pics via SPLASH