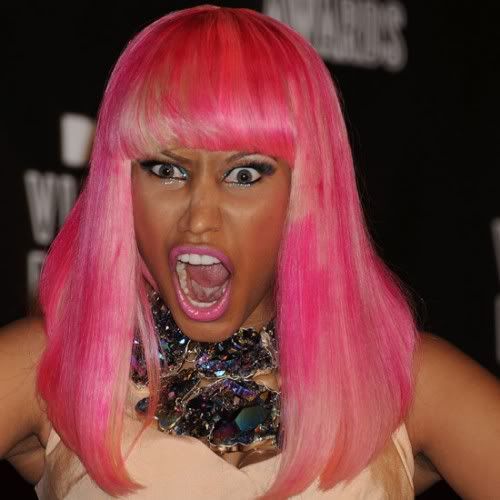 Love her or hate her, Nicki Minaj is one of the most successful female hip-hop artist in the game.  And while that does depend on your defiition of "success," no one can deny her name is on everyone's lips one way or another.  That includes what her real age is--it's listed anywhere from 27 to 30 (but we're going with 29).
Celebrate Nicki's big year inside and of course...all those crazy ass costumes...in our gallery......
It's hard to dispute that Nicki Minaj is having the best year ever!  Her debut album went platinum, she set a record for having the most charted singles on the Hot 100 at one time and she was turned into an actual Barbie doll.  And in addition to high profile endorsement deals with Casio and MAC Cosmetics, her pockets profile are steadily expanding. She's still not our cup-o-tea, but we can recognize a celeb who knows how to ride the sometimes fine line between fab and foolish.
From her zany outfits to her multiple rap personalities, she's "interesting" to say the least and there's never a dull moment.  And that's just how we like our celebrities.
SIDEBAR: We're not sure if Roman Zolanski or Martha are basketball fans, but they also share a birthday with Dwight Howard who turns 26.
Talk a walk on Nicki's "colorful" side in our gallery.......