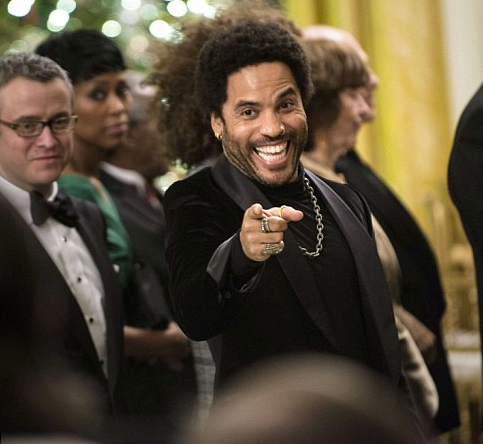 Marvin Gaye III, the son of the late singer, wants Lenny Kravtiz to walk away from a planned biopic saying the producers and directors of the film are all wrong from the project. Get more info inside....
As with the Nina Simone biopic, the family of late singer Marvin Gaye is not on board with a planned biopic, but that hasn't stopped producers from moving forward and hiring Lenny Kravtiz.  This would be a high profile acting role for Lenny, who attended an East Room reception at the White House before making an appearance at the Kennedy Center Honors last night.   But now, Marvin Gaye III is speaking out with hopes that his childhood friend & old schoolmate, Lenny, will honor the legacy of his father and withdraw from the flick. Marvin told TMZ, 
"The producers and directors of this film are very wrong and shameful ... [They're] trying to do a film about a low period in his life. They don't even know the whole story." 

Apparently, the movie will focus on the 80's--a time of heavy drug use and right before Marvin was shot and killed by his own father.
Marvin hopes to speak to Lenny because he doesn't understand why he would do this movie--seeing that he and Marvin Jr. are still friends."I would hope [Lenny] doesn't have any idea that we are against this film being done."
We'll let you know if Lenny changes his mind.  Highly doubtful....
 Photos via Getty Images