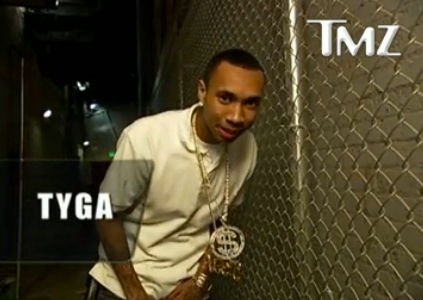 Unaired footage from a 2008 game show has Tyga revealing he grew up in a cushy Vally suburb....not the streets of Compton.  Is his image calculated & contrived...like most of these rappers?  Get more inside.....
Young Money rapper Tyga may have an image and public persona that screams "street" but unaired footage from a 2008 game show paints a VERY different story.
Though Tyga claims he grew up in Compton, footage from a 2008 show called "Bustas" (where contestants competed to see who could portray the "best" rap stereotypes) has the rapper saying he grew up in a well-to-do household in the Valley, and his parents drove a Range Rover.  Now one has to ask if his image is a "calculated" fraud. And why does he need to embody a stereotype to sell music? 
But even with all of his "cushy" upbringing, he never learned how to pronounce the word "amoeba."
Watch the clip here:
Sigh.