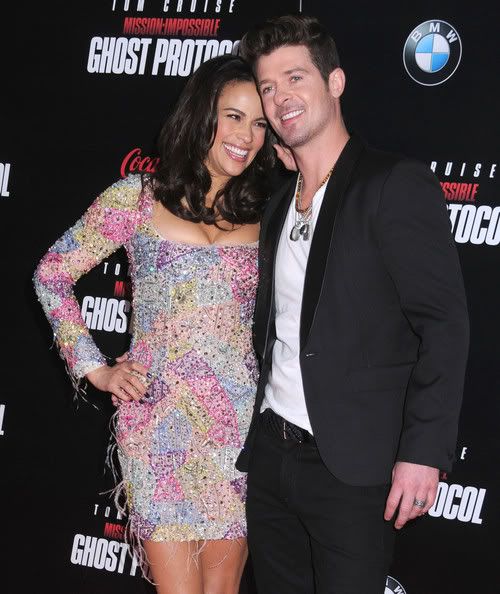 Now this sounds like a mission impossible.  Singer Robin Thicke and his actress wife, Paula Patton, owe Uncle Sam some serious dough in back taxes.  All to the tune of half a million dollars.  Deets inside...
Paula's new Mission Impossible: Ghost Protocol movie may have raked in $188M and counting at the box office, but maybe she hasn't received her cut of her salary.  Because she and her crooner hubby are seriously behind on their taxes.
According to the Detroit News (who has become infamous for outing folks and their tax issues), the IRS filed a $492,583 tax lien against Paula Patton and Robin Thicke on Dec. 28 with the Los Angeles County Recorder of Deeds.
The address on file is a P.O. Box, but the Hollywood couple does have a sizable home in Santa Monica.
Paula also cashed in on her recent box office hits Jumping The Broom and Precious.  While Robin just released his fifth studio album, Love After War, last month.
And it doesn't appear that they deliberately avoided paying the taxes.  Their rep said this weekend:
"They were just made aware of the issue and it is being taken care of immediately."
Somebody on their accounting team is getting fired...