Now that singer Chris Brown NO LONGER does interviews, I guess we will have to follow his body language to know what's on his mind.  Recently, he got a tattoo of girlfriend Karrueche Tran on his arm. Could this mean that they are madly in love? Pic inside....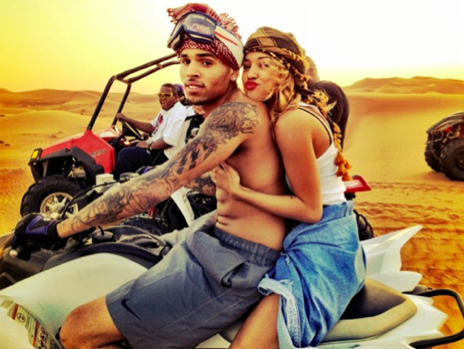 Chris Brown (who ALREADY has plenty of tatts) proved his commitment to Karrueche Tran recently by getting a tattoo of her.  The tattoo is located on Breezy's arm and is picture of Karrueche's face covered with paint and wet hair, apparently from a photo she recently took.
Is a face tatt what it takes to show love nowadays?
Photo via Karen Civil