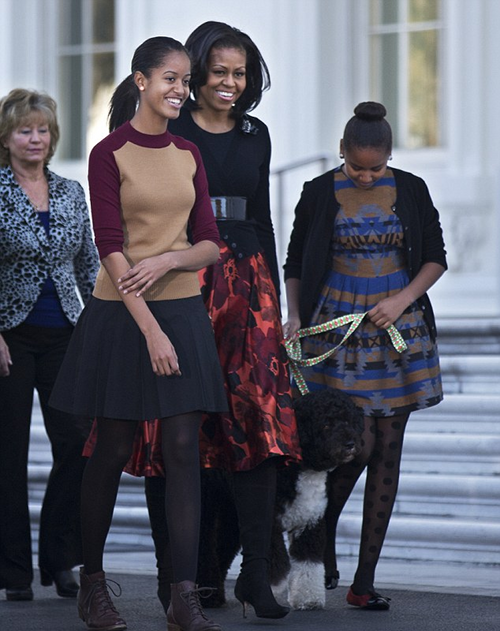 The First Lady and her daughters Sasha and Malia (and First Dog Bo) received the White House Christmas Tree yesterday. And looked fab while doing so.  See the photos inside....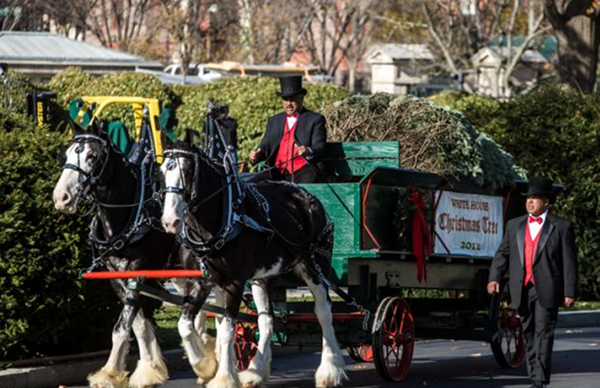 Yesterday, a 19-foot Fraser fir from Peak Farms in Jefferson, North Carolina was delivered to the White House to officially kick off the Christmas season.  And our fave ladies inside the White House were on hand to receive and prep for the White House Christmas decor.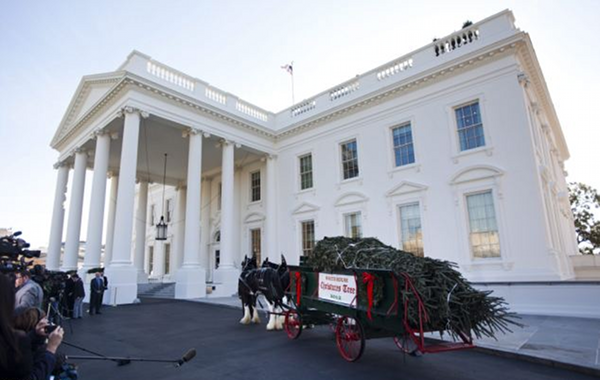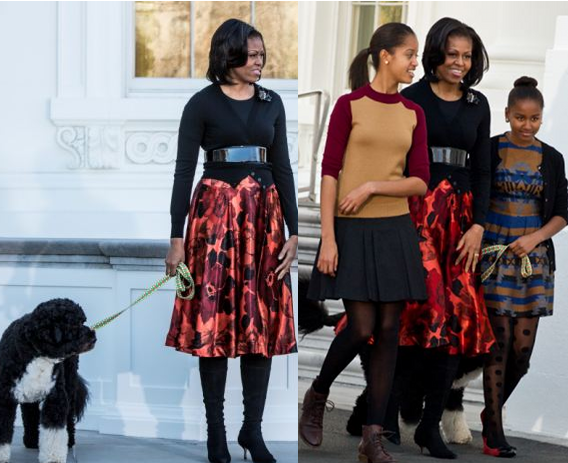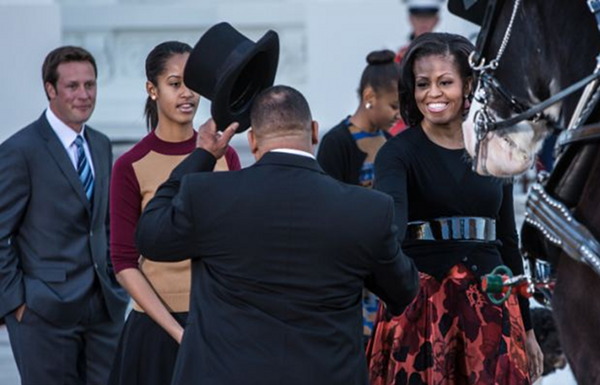 The tree was welcomed with open arms by First Lady Michelle Obama and her daughters Sasha and Malia as a man in a bow tie and top hat saluted the FLOTUS.  Love the dramatics.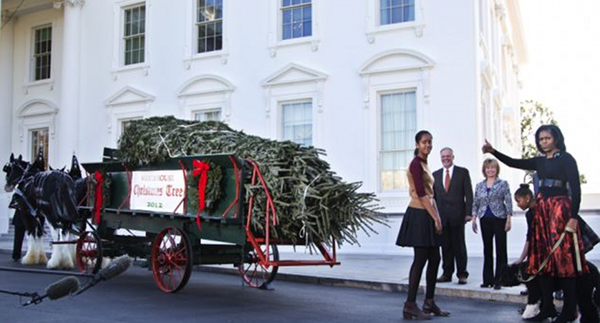 Mrs. O gave the tree her thumbs up and said, 'I think we'll take it! We can have Christmas now.'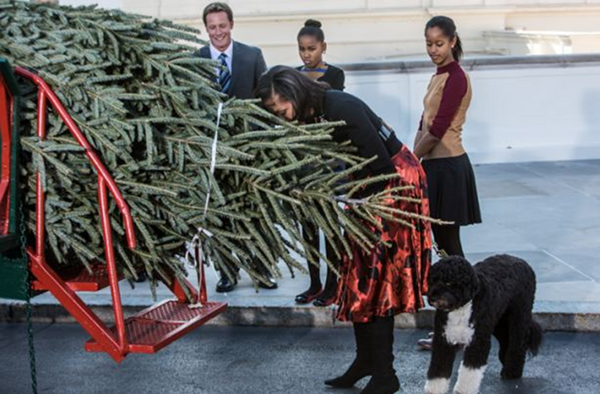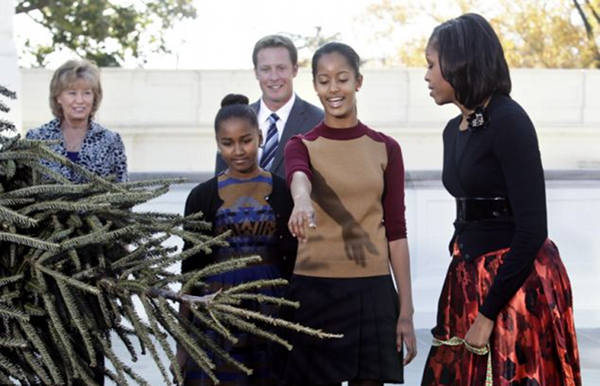 Loving Sasha & Malia's Holiday weekend looks.
Watch the video here: 
Photos via AP