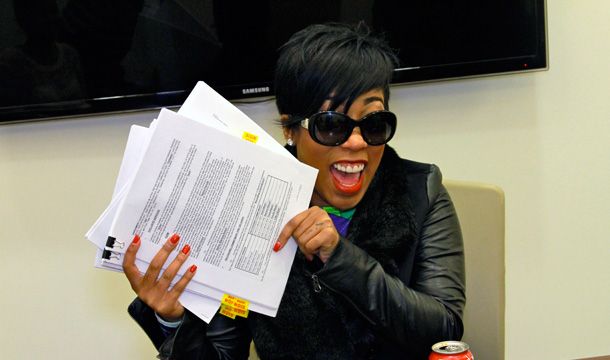 "LAHH ATL" star K. Michelle has landed a major recording deal with Warner Bros.  Find out what she said inside and get the deets on Tyler Perry's next film project and Lenny Kravtiz playing Marvin Gaye in a new biopic.
After many ups and down in the music industry, singer K. Michelle has finally found her footing and signed a major recording deal with Warner Bros. As her struggle has been documented on the reality show "LAHH ATL," K. Michelle has garnered many fans and supporters as she's shared stories from her past (including allegations of domestic abuse and missteps in the music industry).  
She shared her excitement with Singersroom saying, 
"I'm just really blessed to get a second chance. I have so much to sing about and so many stories to tell.  I may not be the most polished or prissy R&B singer, but I do feel that I am the voice of a lot of women who don't have a voice."
Congrats K. Michelle!
In movie news......
As Tyler Perry gears up for a big year with OWN (as he is producing several scripted projects) he's also announced plans to produce, direct and star in the upcoming film Single Moms Club.  
The film follows four single mothers from different walks of life who are brought together by an incident at their children's school.  So far, William Levy and Zulay Henao have signed on for the film which is due in 2013.
Also, Tyler recently wrote the forward for a book called Joining Forces: Empowering male Survivors to Thrive by Dr. Howard Franklin.  He posted to Facebook,
"There (are) a lot of boys who have been abused and hurt... Most men never saying a word about it, just suffering in silence....

"I know that this is difficult to talk about or even acknowledge, especially for men. That's why I am so happy that Dr. Howard Fradkin has written a book called Joining Forces to help men who are adult survivors learn to cope, deal and most of all stop suffering in silence...

I know the pain and the darkness and the shame that we as men can carry when these evil acts have been put upon us. But I also... know the peace and comfort that comes along with healing from the horror. Healing can start by reading this book."
 
And in casting news..... 
According to London's Evening Standard, Lenny Kravitz has been cast as the legendary Marvin Gaye in an upcoming biopic.  The film, which will be directed by British filmmaker Julian Temple, will focus on Marvin's late career when he lived in the United Kingdom and struggled with money woes and alcohol addiction.
But just like the upcoming biopics on Nina Simone and Jimi Hendrix, the "family" isn't on board for the film.  The paper reports that Janis Gaye, Marvin's second and last wife, has said she feels "very sceptical" about the project.  So far, Marvin's daughter Nona Gaye (who's also a singer) hasn't spoken out about the project.  
BONUS: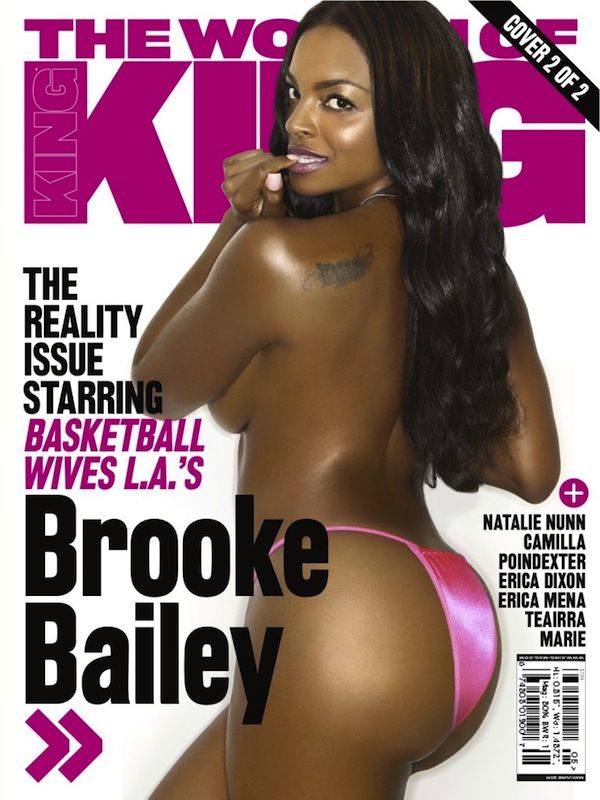 K. Michelle has also landed herself a KING cover for "The Reality Issue".  The month of December has two covers, one featuring K. Michelle and one featuring "BBW LA" star Brooke Bailey.   
Looking good ladies!
Photos via KING