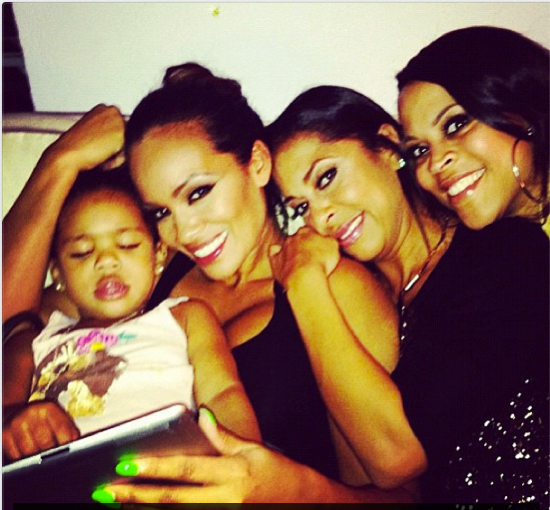 As the fiancee of rapper Game, Tiffney Cambridge, hosted her "Marrying The Game" premiere party at her home in Cali, her VH1 fam--Evelyn Lozada & Shaunie O'Neal of "Basketball Wives" came over to help celebrate.
Pics of the trio and Tiffney & Game's cute kiddies inside...
At her house party celebrating the big VH1 premiere of "Marrying The Game," Tiffney had Evelyn & Shaunie over for some fun times:
Game & Tiff's daughter Cali Dream hammed it up for the cameras.  How cute!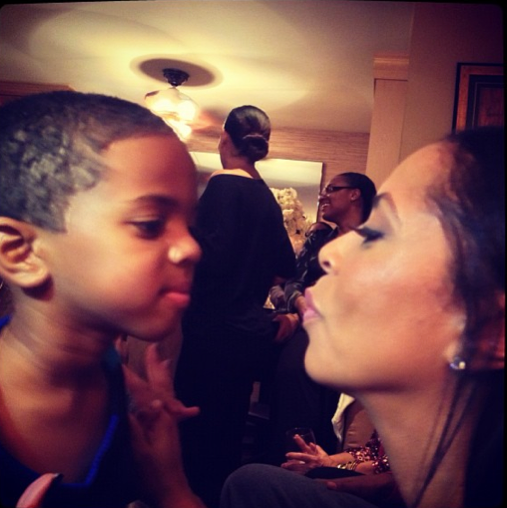 And cutie King Justice (he's 5 now) offered up celebratory kisses for mommy.
And the ladies chatted while chomping on eats from Chef E Dubble.  In case you missed last night's premiere, we've got the full 2-episode premiere below:
You feelin' the show?