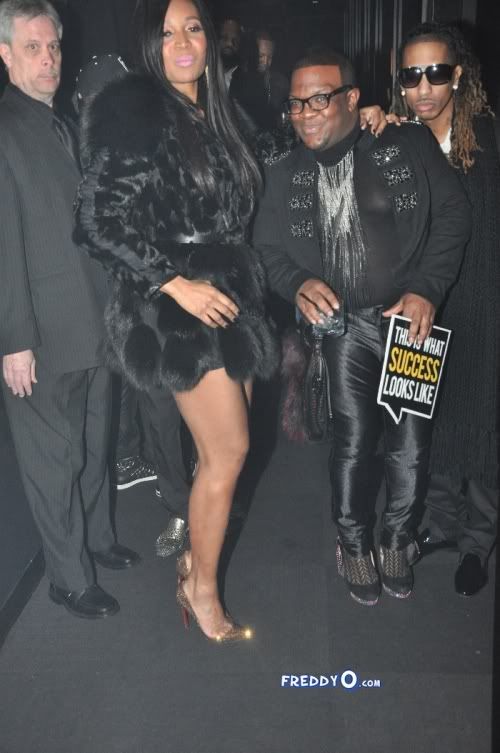 MLK Weekend in Atlanta is a big event.  And "RHOA" star Marlo Hampton joined in the fun with Derek J and a "mystery" man last night--who just may be her "Big Poppa" she mentioned on the show. See the pics inside....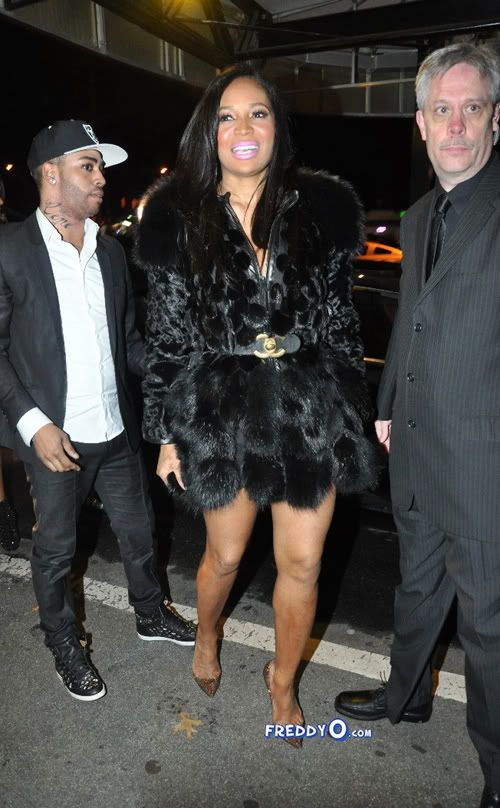 Remember when on a recent episode of "Real Housewives of Atlanta," newcomer Marlo attributed her "riches" to God...and even mentioned having her own Big Poppa sponsoring her lifestyle?  Well she hit up the Gold Room in Atlanta the other night (looking fabulous we might add but yes, she still gets the side-eye) with her bestie Derek J.  and a certain mystery man that was lingering by her side all night (far left in the pic above and the only man looking straight out of place). 
They held hands while leaving out.  Marlo's been labeled as a con artist and convict with a rap sheet longer than most rappers.  So who knows what this chick is really doing to "get her paper."  Do you boo.  She wouldn't be the first or last fraudulent person getting tricked out to.  Just wish she would keep it 100 and say what it is--since she seems proud of it and all.  Just sayin'.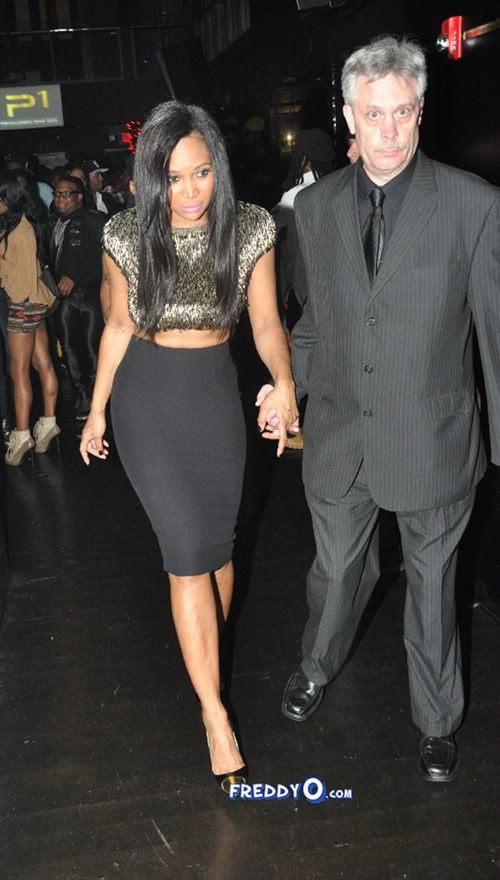 She changed out of her hot Valentino fur dress with a Chanel belt, earrings and Christian Louboutin pumps and into this black pencil skirt and gold cropped blouse before leaving out: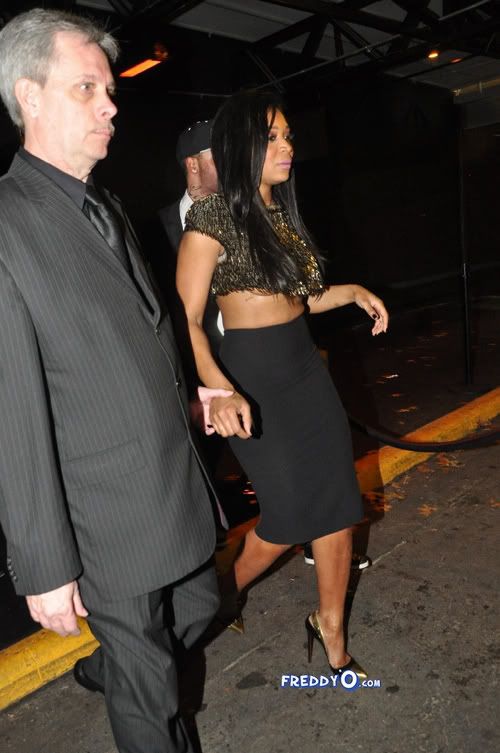 We're told she had security surrounding her like she was FLOTUS or something. 
She tweeted, Let's get it Gold Room! The DIVA has arrived #valentino#chanel ........from God
Of course...