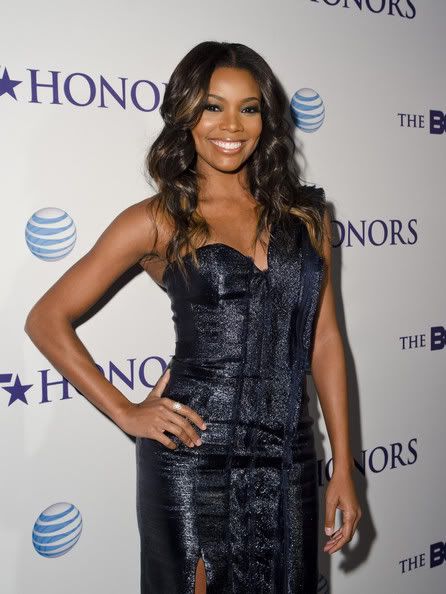 Ahead of tonight's BET Honors Awards taping, Gabrielle Union, T.J. Holmes and his wife, Aretha Franklin, and more all turned up for a pre-awards dinner last night in D.C.
Pics inside...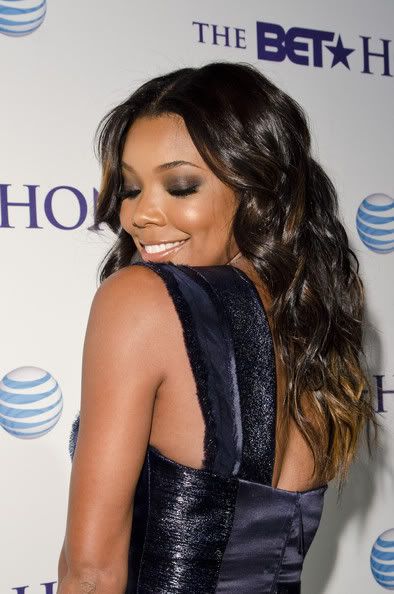 Gabby Union--who will be hosting tonight's awards--looked amazing in a blue one-shoulder cocktail dress at the dinner at the Corcoran Art Gallery.  Would have chosen different shoes--but her hair and makeup are perfect.
BET's newest addition, news anchor T.J. Holmes, made an appearance with his wife (yes, wife!) of 1 and a half years, attorney Marilee Fiebig: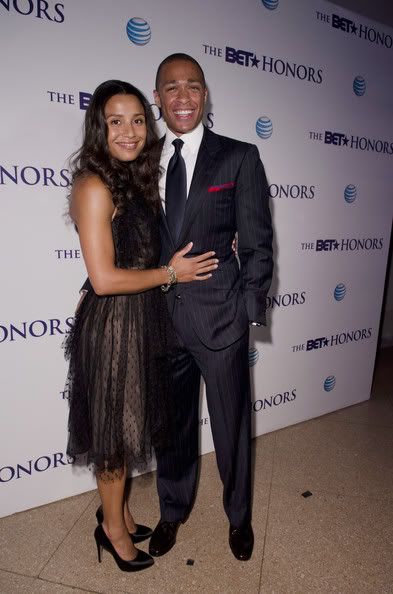 It's actually his second marriage.  T.J. said in a recent interview that he may move to NYC for his new show despite he and his wife being based in Atlanta.  Cute couple.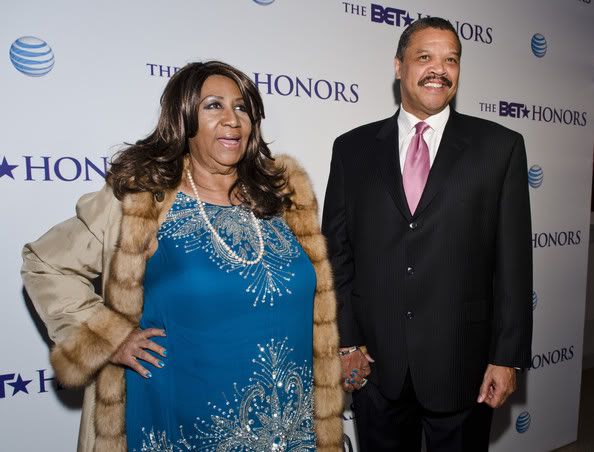 The newly engaged Aretha Franklin brought her fiance' William Wilkerson on the carpet.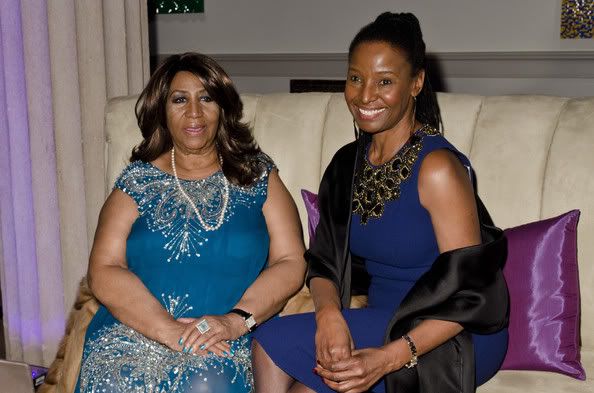 And she posed it up with Stevie Wonder and B. Smith as well.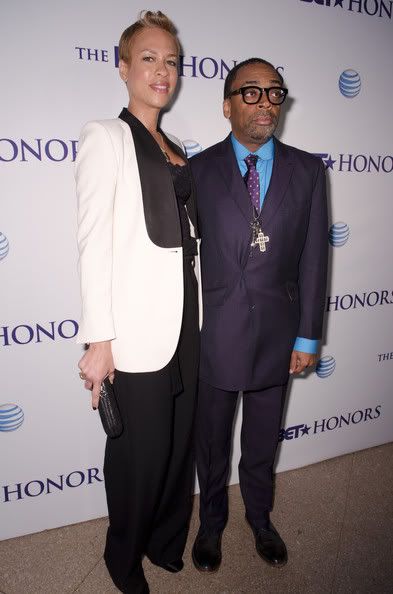 Spike Lee was there with wife Tonya.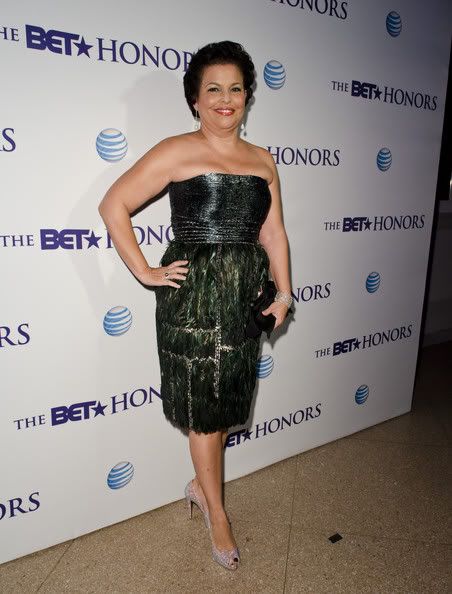 BET head honcho Debra Lee wore a peacock inspired gold and green strapless dress.
Rapper Raekwon was on hand for the festivities.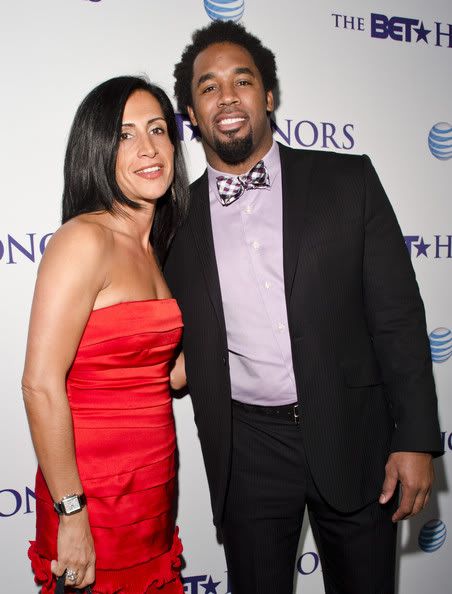 And athlete and tv personality Dhani Jones hit up the event as well with a date.  The Awards tape tonight in D.C.