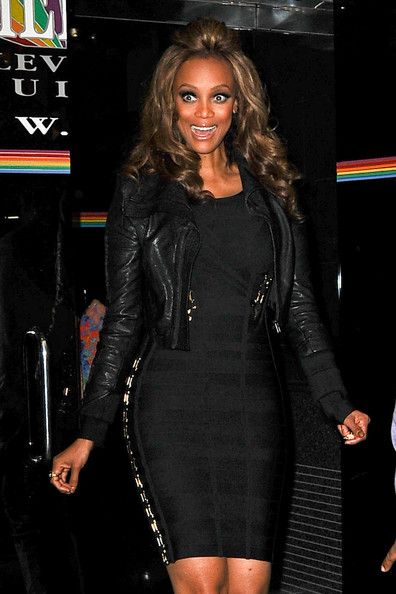 Tyra Banks rolled to the "Wendy Show" to talk about love & babies.  Neither of which are working that well for her these days, so she says.  Check out what she had to say about her breakup, dating & her "fried eggs"....
Tyra, in a tight body con side-studded dress and cute heels, was spotted leaving Wendy Williams' studio last night after taping her segment that aired today: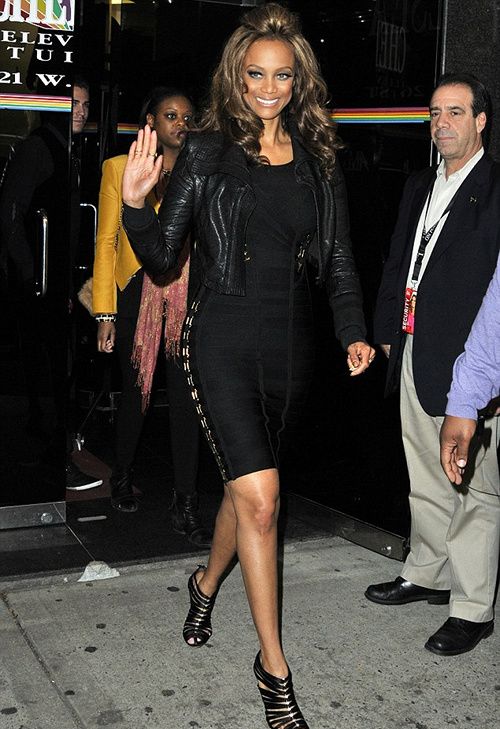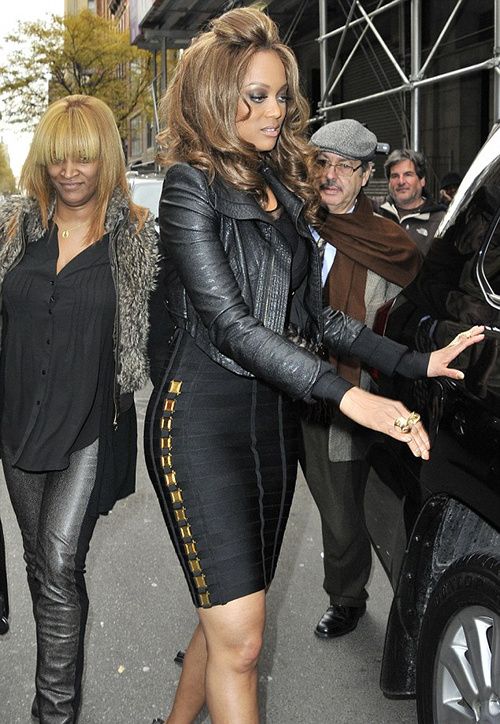 The supermodel hit up Wendy's couch to dish on her love life, having babies and her big "ANTM" season finale that airs tonight. 
Tyra says she and John Utendahl, the sexy banker she dated for years, are broken up, but remain great friends.  "We just talked last night."  Oh, but there's no "benefits."  She says she's trying to date, especially because hat 38-years-old, she's scared her eggs are frying up and she wants to have babies.
About the rumors of her dating the new young ANTM judge Rob Evans, she says that he's like her little brother and there's NOTHING going down.
Wendy & Tyra played the Fave 5 game so we can learn a little more about Ty Ty (like that's possible):
Fave thing a man can do: "Pay for me."
Fave piece of gossip she's read about herself: That she spent the night with Rob Evans at his hotel and he left a $100 tip for waitress. She said SHE left the tip, they were only having dinner in the lobby, and Tyra's best friend was also there.
Fave way to burn calories: She said she's not exercising now.  But Instagram works out her fingers.
Her fave model besides herself:  Cindy Crawford.  Tyra said she modeled her early career after her.
Fave Tyra-ism-: "Smize and Tooch".
Check out her clip below:
Pics: INF