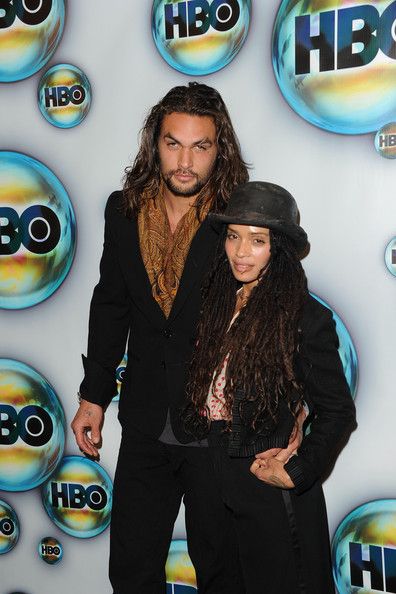 Actress Lisa Bonet celebrates her 45th birthday today. Revist some of her interesting fashion choices inside.....
For many, actress Lisa Bonet was the "favorite" Cosby kid.  She stood her ground against Cliff and Clair, wasn't afraid to make mistakes or follow her dreams, and she had the most"interesting" wardrobe. And in her real life, she was afro-punk before we knew what it was.  
And even outside of "A Different World" and "The Cosby Show" she made risky moves like the movie Angel Heart and vamped it up on the cover of ROLLING STONE back in the day when "good girls" just didn't do those things.  And she's got a list of fine ass men in her life--from Lenny Kravitz to Jason Momoa (above).
She helped break the mold for the good girl gone bad in the 1980s and now the Lindsay Lohans and Rihannas  of the world should tip their hats to her (and even her own rebel-like daughter Zoe).
Check out Lisa's eclectic style in the gallery....