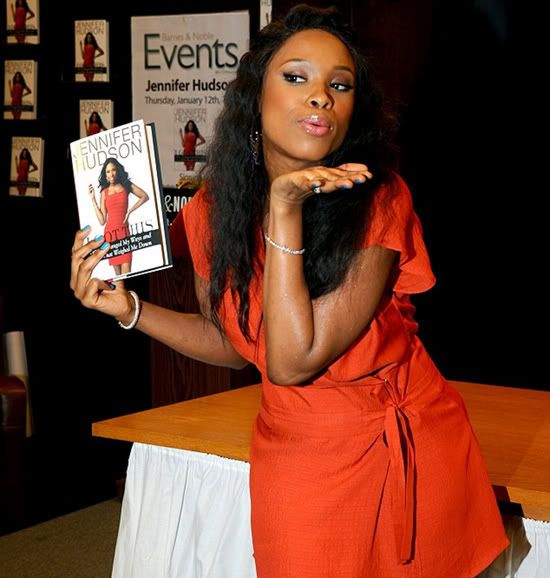 Jennifer Hudson is all about showing off her new bod these days. And we don't blame her.  The "I Got This: How I Changed My Ways and Lost What Weighed Me Down" author signed copies of her new book at Barnes & Nobles at The Grove in L.A. yesterday.
Pics of her getting leggy inside...
30-year-old Jennifer Hudson rocked an eye catching orange mini dress (great color for her!), along with tan wedges, oversized gold and lavender earrings, and cute blue nail polish to accessorize.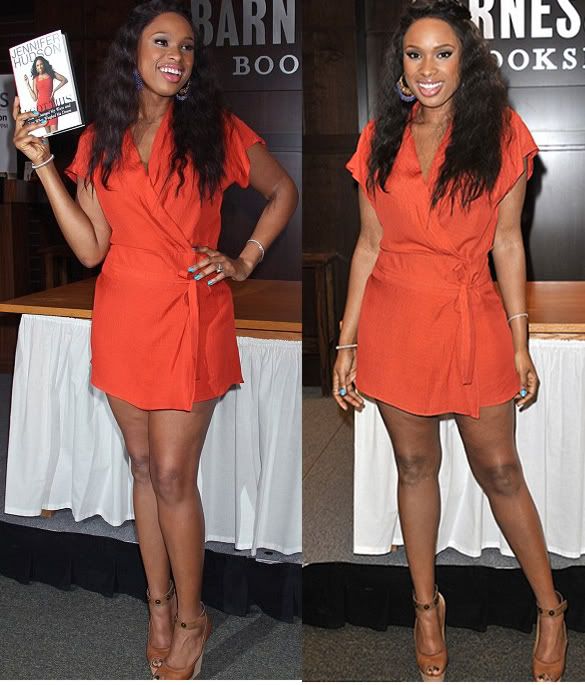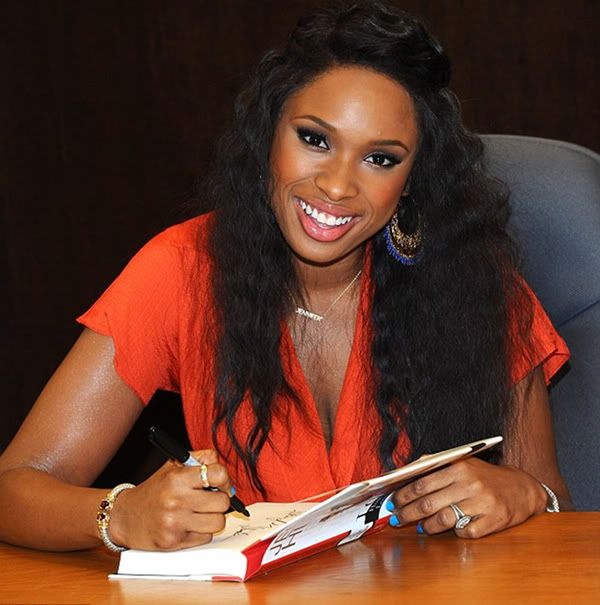 She autographed books for her fans and looked happier than ever. 
This past Sunday in an interview with Dateline, Jenny revealed that she was shocked when she was digitally slimmed down for her self-titled 2008 album cover:
'It's like "Where's the rest of me?" They Photoshopped me probably to the size I am now on that cover, when we all know I was nowhere near that.

'To me, it did not send out a good message. And it did not represent me well. Did I not just prove that talent is enough if I made it this far? Being who I am, being the size that I am?'
And she also denies the rumors that she turned down the leading role in Precious--which ended up being played by Oscar nominee Gabourey Sidibe.  She told TMZ this week:
"I did NOT turn down the role because of the weight thing ... I turned it down because I felt it was just too graphic for me at that time."
But folks believe she contradicted herself since on Sunday's Dateline interview, she answered the same question with: "I would have had to be the big girl again.  I don't like the idea of being boxed into anything."
Pics via INF