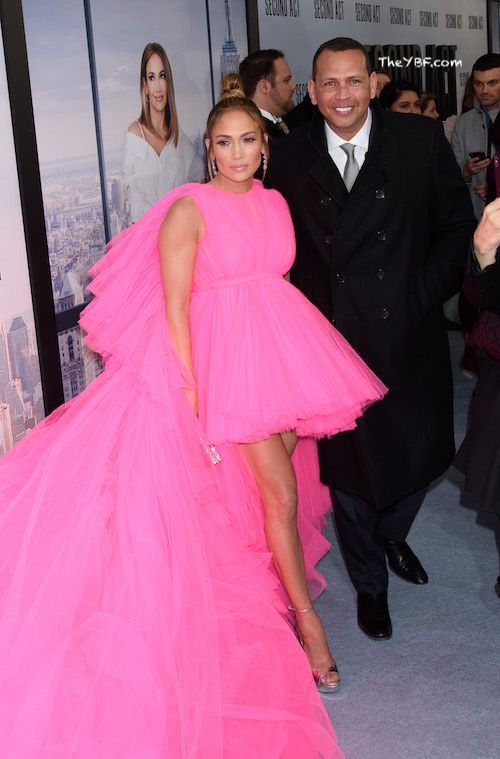 Jennifer Lopez was totally over the top when she hit the premiere of her new movie Second Act, and her man Alex Rodriguez loved ever minute of it. See her dramatic entrance, plus celebrate with Simone Biles after being named this year's most dominant athlete inside...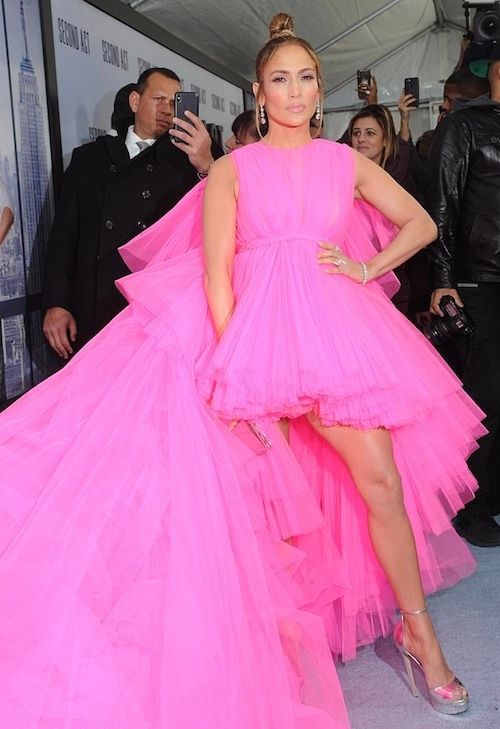 Fellas (and some ladies), pay attention. THIS is how you hype up your girl when she's doing the most and looking fabulous AF while doing so.
Leave it to Jennifer Lopez to cause a scene when she hit the carpet at the world premiere of her new movie, Second Act, held at Regal Union Square Theatre in NYC.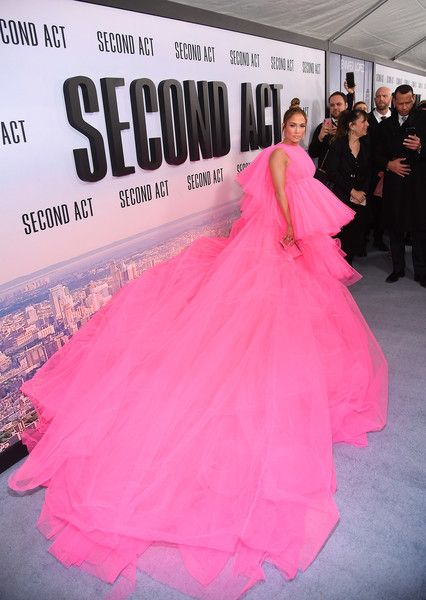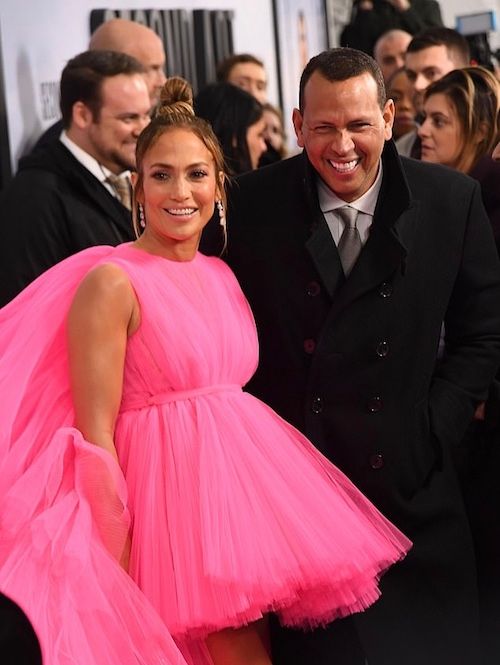 The Golden Globe nominated actress rolled up on the carpet in a dramatic pink tulle Giambattista Valli couture concoction with a train - which she paired with Jimmy Choo heels and Lorraine Schwartz - that had everyone on notice.
And while she made her rounds on the carpet, stopping and posing it up for the cameras, her man Alex Rodriquez was right behind her catching all angles. Yas!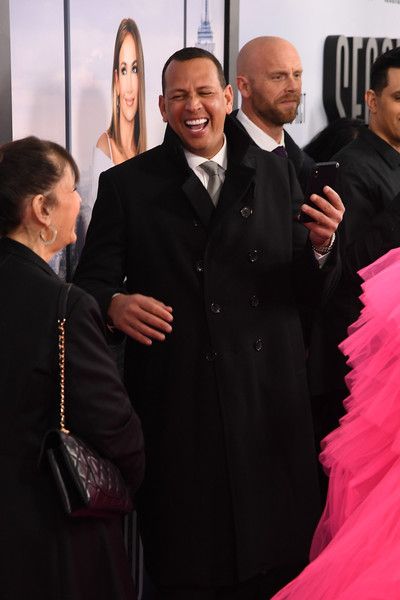 Gotta love it.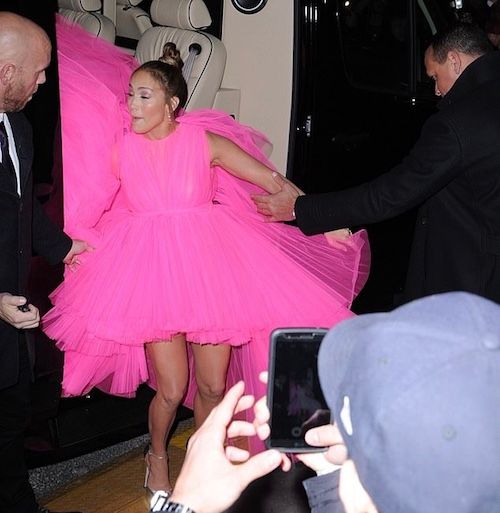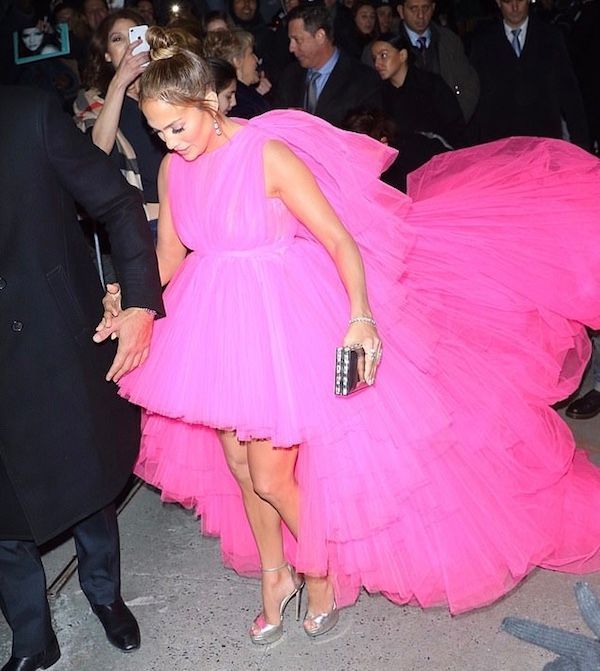 Her train literally needed its own seat in her stretch limo: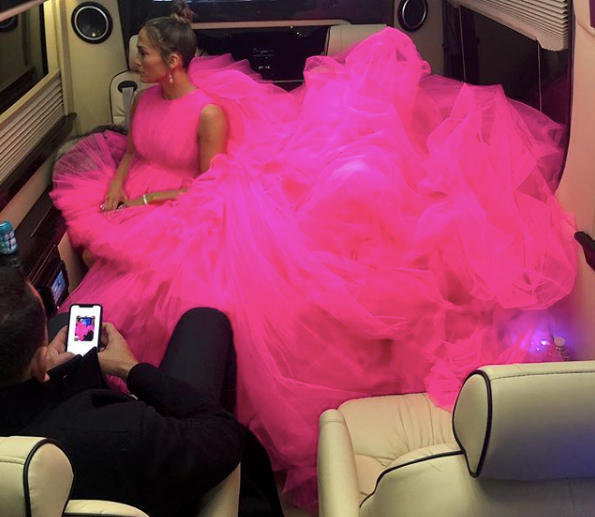 The red carpet queen strikes again.
"American Crime Story" actor Cuba Gooding Jr. was also in the mix.
After the premiere...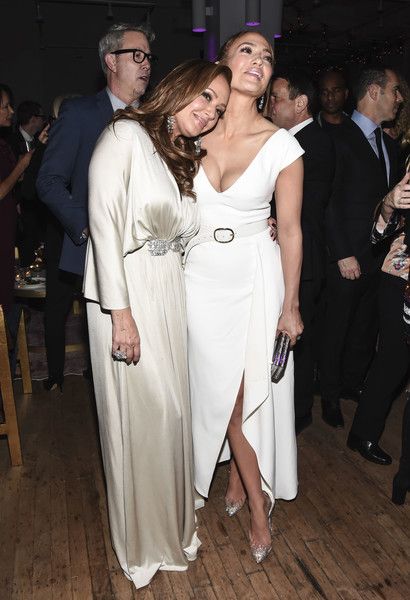 JLo changed clothes and linked up with her bestie/Second Act co-star Leah Remini at the screening's afterpary held at West Edge.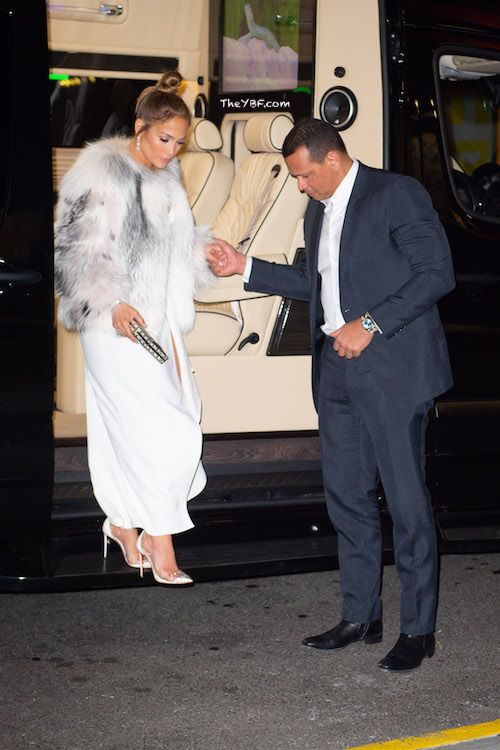 And BAE was still on duty. That winter white was perfection.
The next day:
Everybody noticed, clearly.  Adorbs!
On the promo trail...
Second Act co-stars JLo and Leah made their way to the clubhouse to chop it up with Andy Cohen on "Watch What Happens Live." The real-life besties spilled some tea while playing "Never Have I Ever".  We find out who stays getting it in inside their trailer, JLo shades Leah's cooking, JLo directing her daughter in her music video, and more. Peep the clips above and below:
Second Act hits theaters December 21st.
In sports news....
ESPN has named Simone Biles - the world's most decorated gymnasist (woot!) - the Most Dominant Athlete of the Year. Here's why:
Simone Biles unleashed a historic display of athleticism at the world championships, winning her record fourth all-around title by her largest margin yet, leading the U.S. team to gold, again by a record margin, and taking four other medals. That made her the first U.S. gymnast to medal at every event at a world championship -- and doing all that with a kidney stone, after spending the night before qualifying in the hospital. Not that you needed more, but she also ran the table at this year's U.S. Classic, after taking a two-year hiatus from her four-golds-and-a-bronze triumph in Rio. She is truly unstoppable
And even though she's killing it in the sports world, she's still humble as pie.
"Your accomplishments don't make necessarily who you are," she said. "Yes, I have all these Olympic medals and stuff, but once I go out into the world, I'm a regular person. I do everything everybody else does. I fill up my own gas. I pay rent. I have to do all these things. So [the medals don't] make me any better than anybody else. I'm just the best in my sport at what I do that day."
Love her!
Photos: Getty/Splash/JLo's IG/A-Rod's IG