Jacquees went and let all those streams of him covering Ella Mai's songs go straight to his head.  While he may be in the running for remix prince, he may have jumped the gun on calling himself the new King of R&B.  So, all the r&b gangstas savagely let him know....
In a world where (super problematic) r&b singers Chris Brown & R.Kelly are still alive and kicking, Atlanta singer Jacquees went and crowned himself the king of R&B for this generation. 
Chile.....
For those who have heard of Jacquees, you know he's good for remaking someone's song and it getting more buzz than the original.  Ella Mai's people got lawyers involved after he streamed remixes to her "Boo'd Up" and "Trip" songs.  His versions were smashing the streaming numbers, so Ella's people were a little pissy.
But now, dude thinks this makes him a king.  He took to his Instagram yesterday - right before dropping $100K CASH on his mama at her wedding - to let the people know:
Oh, ok sir.  Like, we should all think we're the best at what we do.  But maybe he should have just danced at his mama's wedding and left this convo alone.
"Bed" singer J. Holiday's response was pure hilarity, even though we're not totally sure he thinks so. In between convincing a random passerby he wasn't a valet worker (we DIED), the Gucci-rocking singer popped off about why he, too, calls himself the king of R&B, along with a few others who round out his top 3.
Everybody chimed in to put him to Bed, including Tank and Tyrese. Tank's valet shade tho:
Y'all went and pissed off Black Ty with the rankings Black Twitter started doing.  And he had this to say after reposting Jacquees' video: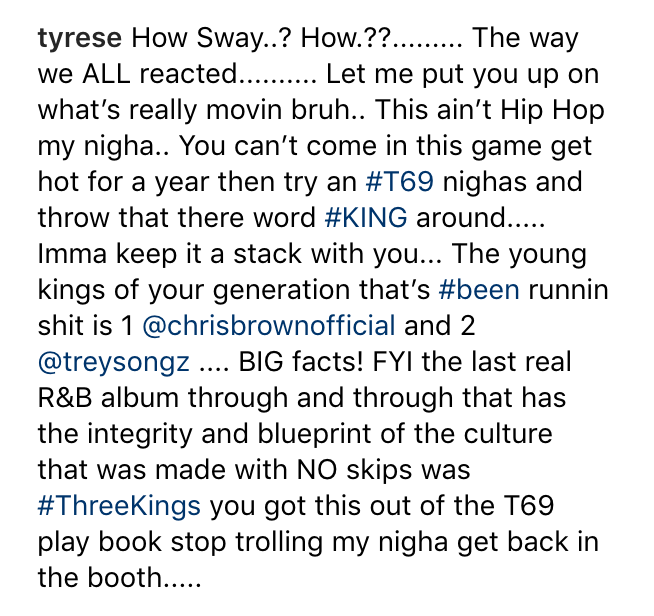 Bloop.
Trey Songz didn't name names, but last night after Jaquees' video first hit, he put up this emoji:
Then, R.Kelly found time to respond.  Funny since he rarely finds time to respond to his abuse accuers, though: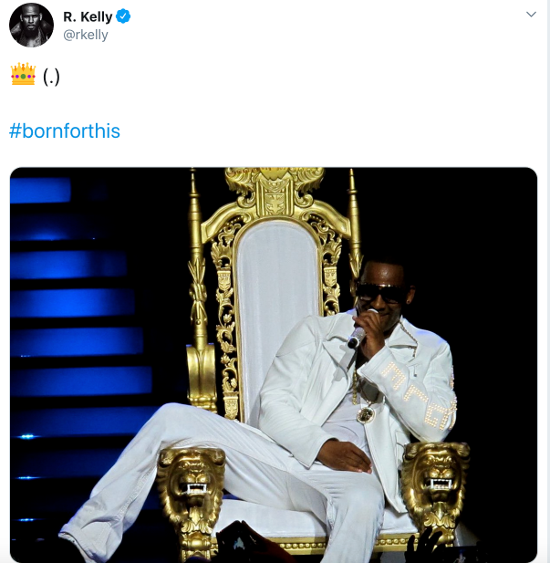 So, who's your R&B top 5 of this generation?!
Photos: Instagram