Ciara posted a few teeny weeny bikini pics recently as she celebrates a wave of success on radio and tv with her latest track "Got Me Good."  See the photos inside....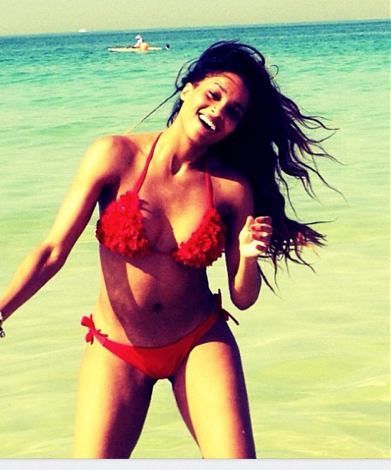 Pop singer Ciara, who'll release One Woman Army next year, soaked up the sun in Dubai recently.  And she showed fans pics of her red hot flower petal tiny bikini.  She tweeted, "Anotha TB Pic In Dubai..Feelin Good! Nobody Can Make Me Feel Like Dancin Up All Night!:) #GotMeGoodOnItunes!
Her latest single, "Got Me Good" is doing well and getting lots of airplay, proving Ciara may have a hit album on the way.  In the meantime, she jokingly showed fans her"Ghetto Pose:) #GMG."
BONUS: Speaking of beach time...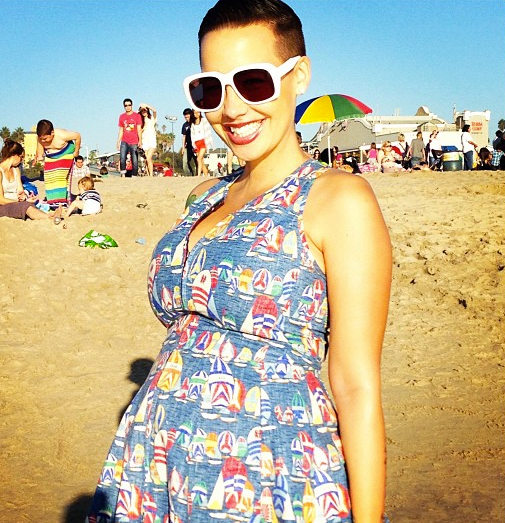 As she prepares to have her "wizbud,"Amber Rose tweeted a pic yesterday from her "Beach day."  We're not sure if the photo is new since her hair is darker and her belly looks a lot smaller.  But she's absolutely glowing.