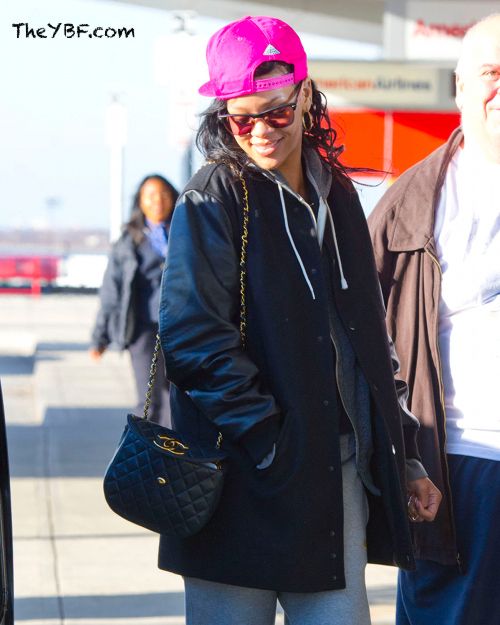 Rihanna was spotted arriving to JFK airport early this morning before she made her way into Manhattan.  Plus, she just revealed that Chris Brown will be featured on her upcoming album Unapologetic.
Peep the pics and deets on the collabo inside...
Keeping it laid back and casual in sweats and sneakers, Rih Rih made her way to NYC early this morning: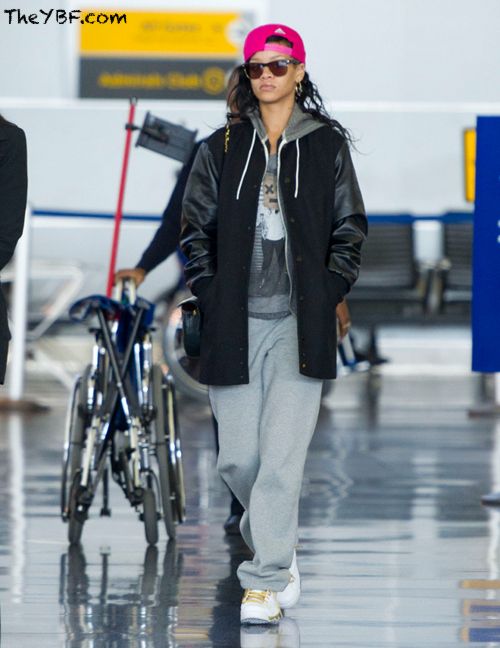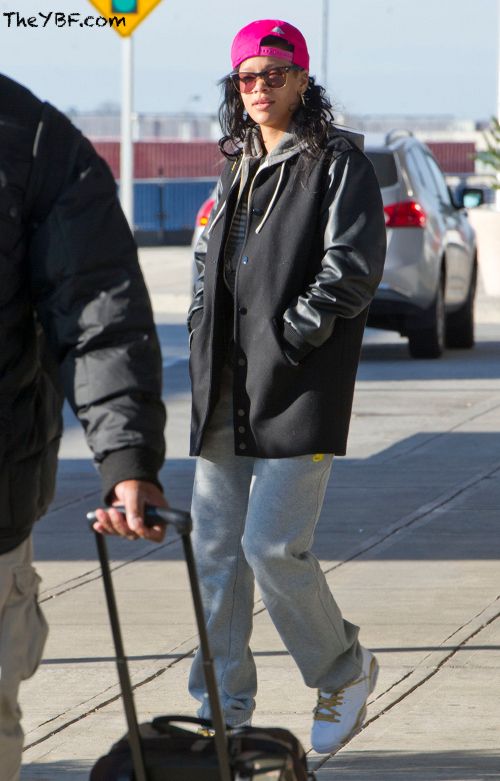 And she also just tweeted her official tracklisting for Unapologetic, dropping November 19th: 
Chris Brown will be featured on her "Nobodies Business" track (which explains why she tweeted weeks ago that her and Chris are nobody's business).  Will it be as epic as their "Birthday Cake Remix"?  Hmmm.
She's also got Eminem& Future featured on the album.  And chick seems more than happy to finally be done with the upcoming project tweeting, "Man my album is complete, and I need a f--king drink and a roll up! It was quite the journey, but it's all part of our story."
Oh.  This ought to be interesting...
UPDATE: Check out snippets from Rih's album below:
Pics: Splash/Twitter