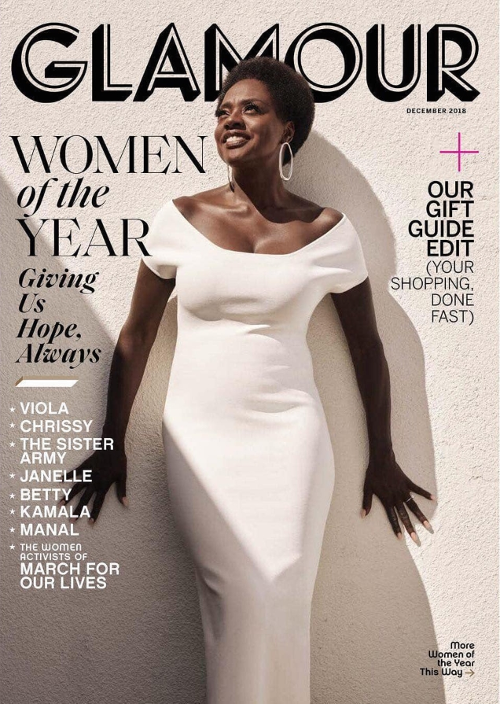 Glamour magazine's Women of the Year list features a FAB line up of ladies who totally deserve the honor. Go inside to see their covers, plus deets on Normani hitting the road with Ariana Grande and Danielle Brooks having a fan girl moment with Maxine Waters inside...
When you think of FAB chicks currently taking over the world with their brains, beauty and talent, the line up of ladies on Glamour magazine's Women of the Year list fit the bill.
It's no surprise "How To Get Away With Murder" star Viola Davis made the list. The Oscar winner has been putting in work for nearly three decades, and not just for her own benefit. She's actively putting in work to help make the diversity shift in Hollywood and the world while giving young girls a role model to be proud to look up to.
The magazine is awarding the Fences star with the ICON Awards and it's much deserved. She knew women's stories needed to be seen and heard and she made sure to bring them to the forefront.
"I've heard less than one percent of our profession makes more than $50,000 a year," she said. "If you're that actor who's actually making a living—that's what sustained me. Even if the work was bad, I was working."
Janelle Monáe will be awarded the Visionary award as she's always reinventing herself and living outside of what society deems as "normal."
"I've always taken issue with people trying to place an image on what a young girl could be," she said. "Early on I told my parents that I was going to decide that for myself."
She's championing a future that celebrates all kinds of female power.
"We are going to have to figure out how to protect each other better than we have been. We have to prioritize that," she said.
No surprise that Senator Kamala Harris will be receiving the Advocate Award.
"My mother always told me, 'You may be the first to do many things. Make sure you're not the last," she said. "One of the things that all leaders need to do is speak truth, even if it's an uncomfortable truth. I think it is really important that we are fighting for the best of who we are as a country, and I do believe we are better than this."
Model/Mom Chrissy Teigen will be awarded with the Influencer Award. The undisputed Queen of Twitter always serves up her unfiltered opinion and easily became the unofficial spokesperson for Generation Fed Up.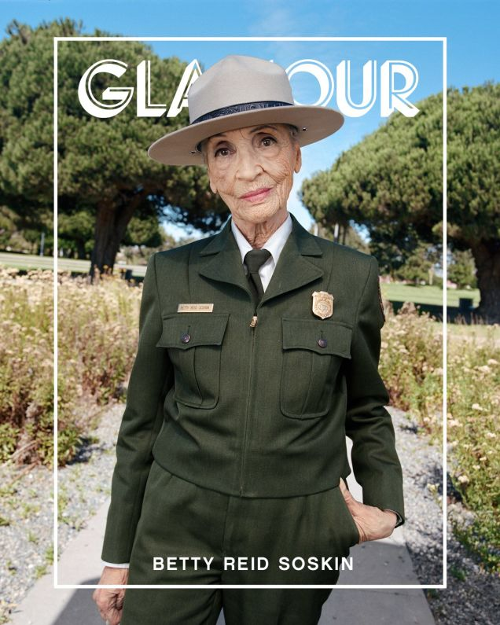 Glamour's Women of the Year Lifetime Achievement Award will go to 97-year-old Betty Reid Soskin, the oldest park ranger in the United States.
"When I'm on the streets or on an escalator, I am making every little girl of color aware of a career choice she may not have known she had," she said. "Democracy has been experiencing these periods of chaos since 1776. They come and go. And it's in those periods that democracy is redefined. History has been written by people who got it wrong, but the people who are always trying to get it right have prevailed," she said. "What gets remembered is determined by who is in the room doing the remembering."
The young student activists of March For Our Lives, including 11-year-old Naomi Wadler, have been making their voices heard in the face of tragedy caused by gun violence. They're demanding change and will not stop until they get it:
In music news...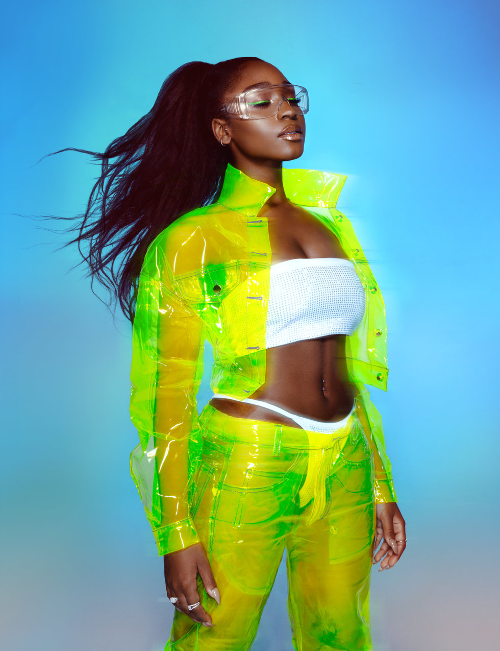 Normani is gearing up to slay the stage, joining Ariana Grande on the first leg of The Sweetener World Tour.
excited would be an absolute understatement. I'm feeling special right now because I get to spend three months on tour with @arianagrande the sweetest of angels. THANK YOU! See y'all soon. pic.twitter.com/Jj4dT1wfDO

— Normani (@Normani) November 5, 2018
The former Fifth Harmony singer will join the "Thank You, Next" singer on her tour that kicks off in March 2019 and will continue to run through June 18th, wrapping up at Madison Square Garden in NYC.
On the magazine front...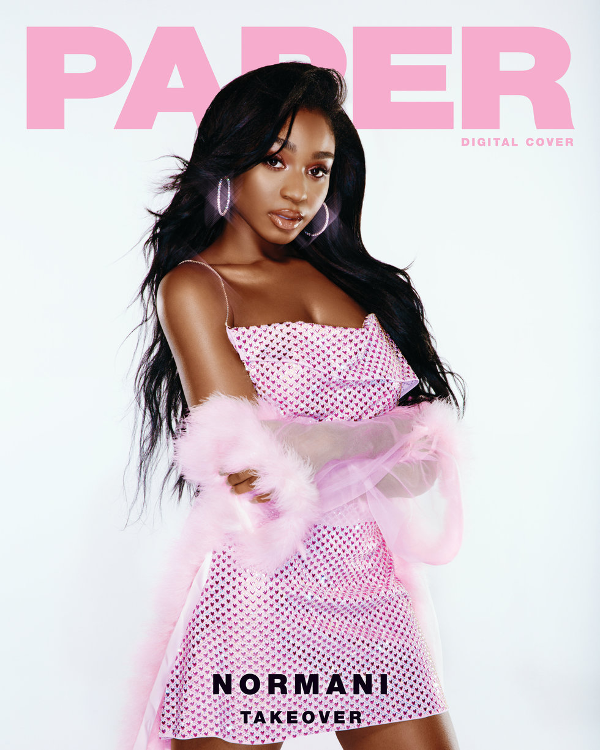 Normani is definitely making her way to being a household name, often being dubbed a mini Beyonce. That's awarding in itself. Now that she's solo, she's ready to take the music industry by storm. In her PAPER magazine cover story, she opened up about going solo and being hands-on with her career.
"It's a brand new world of self-discovery for me, and I'm still in the process of that. There's been so many things that I've been able to do. I've been able to write more, and I've even been having fun in terms of producing. I've learned that I actually have that ear and that I know what I want. I'm learning the terminology and all the technical side of it. I'm really hands on in every single aspect of my music."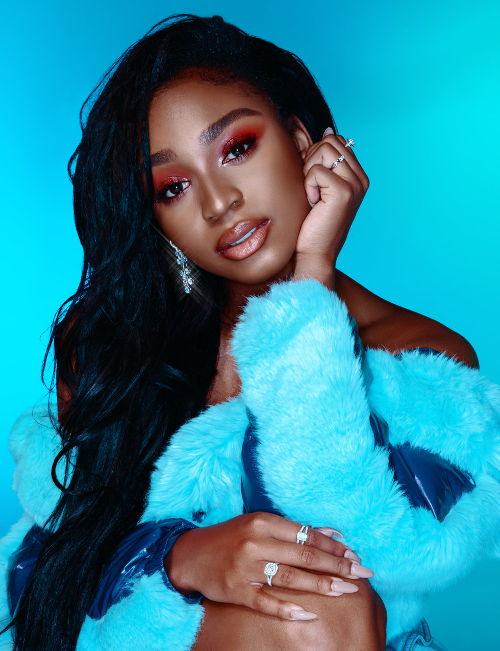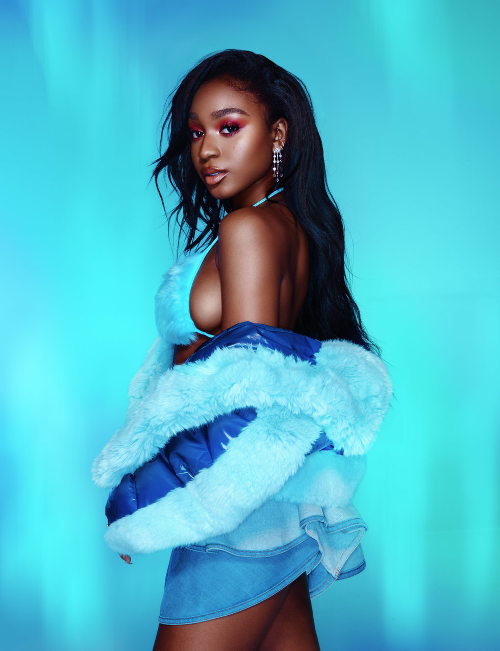 "I loved and really owned more as I've become an adult that my power is in me being me," she said. "There's just so much that I'm figuring out and learning about myself each and every day. It's like an outer body experience. I'm proud of myself, and I've grown in so many ways. I've always dreamt of being in this position, but I didn't necessarily know how I was going to get here. So the fact that I am and people are rooting for me so heavily... it's really something."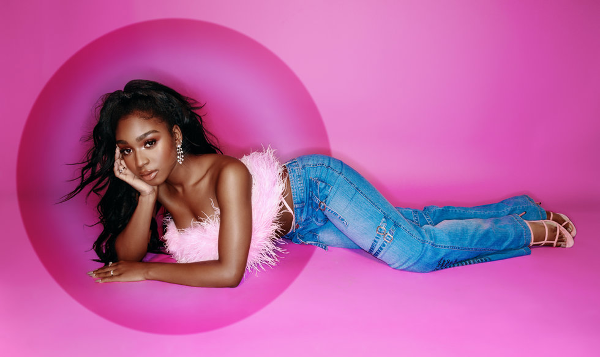 We can't wait to see Normani blow up into the worldwide superstar we know she is.
At a recent event...
"Orange Is The New Black" actress Danielle Brooks could hardly contain herself when she ran into U.S. Congresswoman Maxine Waters at the 2018 Women's Media Awards held at Capitale in NYC: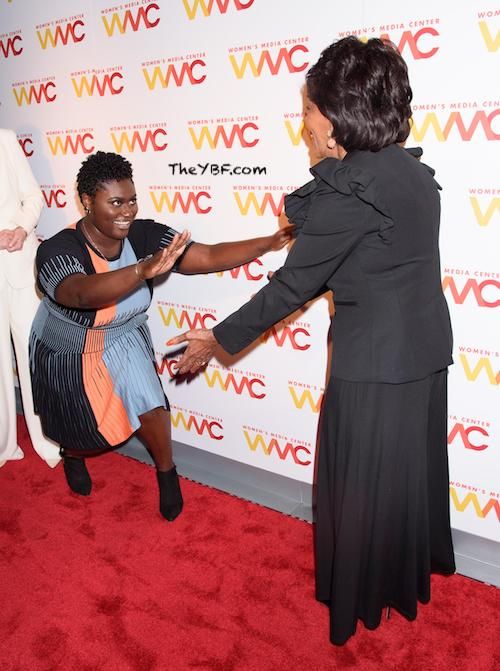 Yassss.
Auntie Maxine hit the carpet with her husband Sid Williams, feminist/journalist Gloria Steinem, and "OITNB" actress Uzo Aduba before speaking during the event: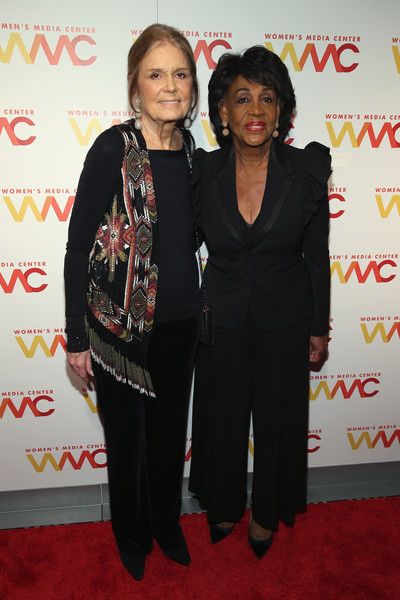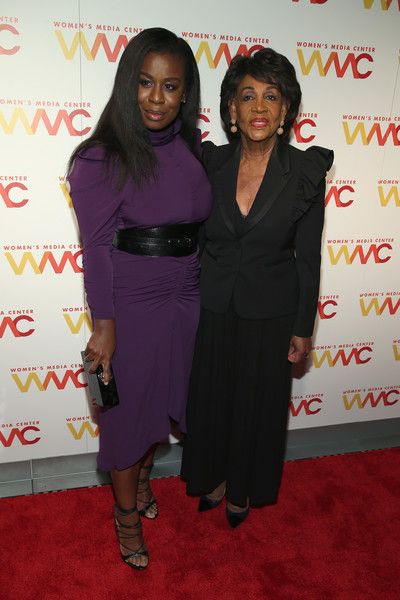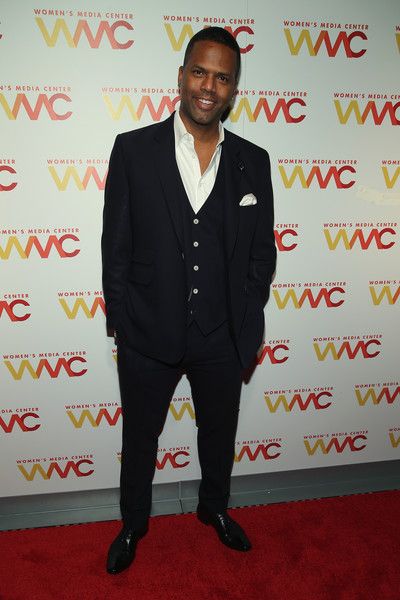 "OITNB" actress Dascha Polanco and "EXTRA" host AJ Calloway were also in the mix.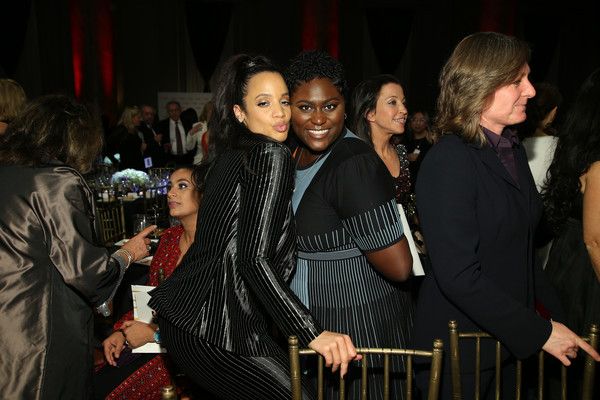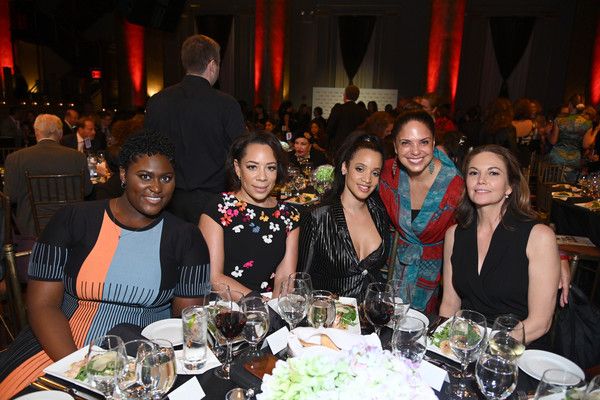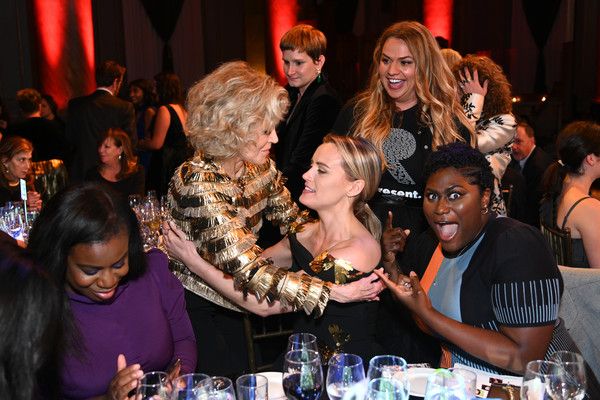 Fun times.
Photos: Glamour magazine/PAPER magazine/Getty