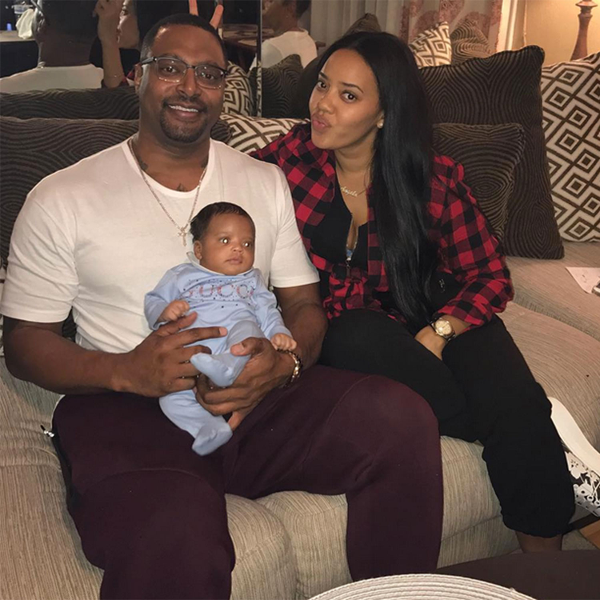 In extremely sad news, it's being reported Angela Simmons' son's father/ex-fiancé Sutton Tennyson was shot and killed. Get the details, plus her reaction inside...
UPDATE:
This morning, Angela confirmed Sutton died in a touching IG tribute:
She posted up a series of pictures and videos with the caption, "Thank you for leaving behind my greatest gift . I'm hurting . I'm numb. Thank you for the out pouring of love everyone . I cant believe I'm even saying Rest In Peace Sutton . I promise to hold SJ down in every way I promise "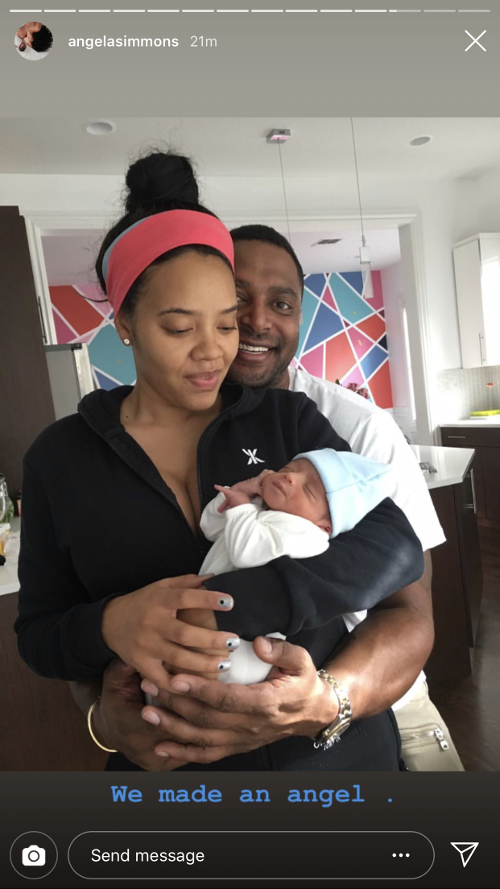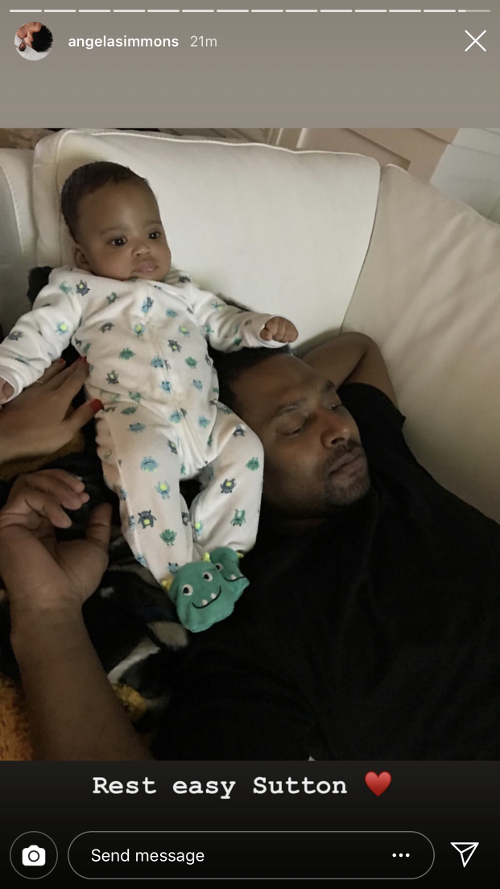 CBS 46 reports police identified Sutton Tennyson as the man who was shot in the garage of a home in southwest Atlanta. They report an argument led up to the shooting:
A man who was fatally shot Saturday afternoon has been identified as 37-year-old Sutton Tennyson.

Tennyson was shot multiple times around 4:30 p.m. in the garage of a building located in the 600 block of Jewel Drive SW. Atlanta Police say the shooting happened as a result of an argument between at least two people.
So sad. He would have celebrated his 38th birthday on November 5th.
----------------------------------------------------------------------------------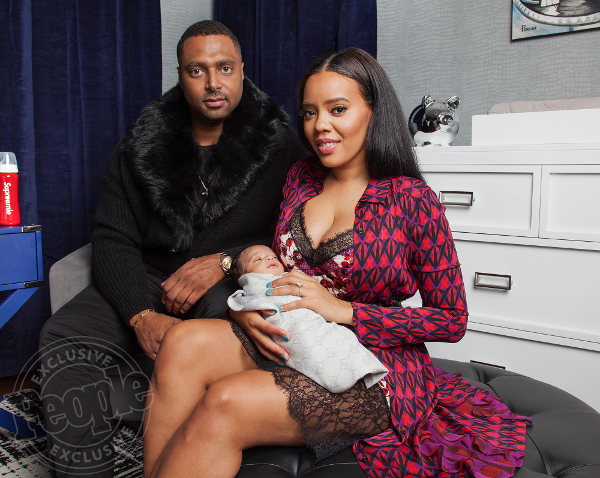 In very tragic news, it's being reported Angela Simmons' ex-fiancé /son's father Sutton Tennyson was allegedly shot and killed yesterday (Nov. 3rd).
According to The Shade Room, Sutton was "shot and killed today at his home." No further details are known at this moment. There isn't confirmation of Sutton's death from anywhere. However, some are crediting a local Atlanta news story to be related to Sutton.
11Alive.com reports an unidentified man was shot to death in the garage of a southwest Atlanta home on Saturday around 4:30pm.
The news site reports:
A man was found shot to death in the garage of a home in southwest Atlanta on Jewel Drive SW. on Saturday around 4:30 p.m.

Police said it appears the man was shot after a dispute between three people. Everyone has been identified and there are no suspects at large.

Major Michael O'Connor with Atlanta Police said that the house was under renovation and it is unclear if the victim lived at the home or might have been working there.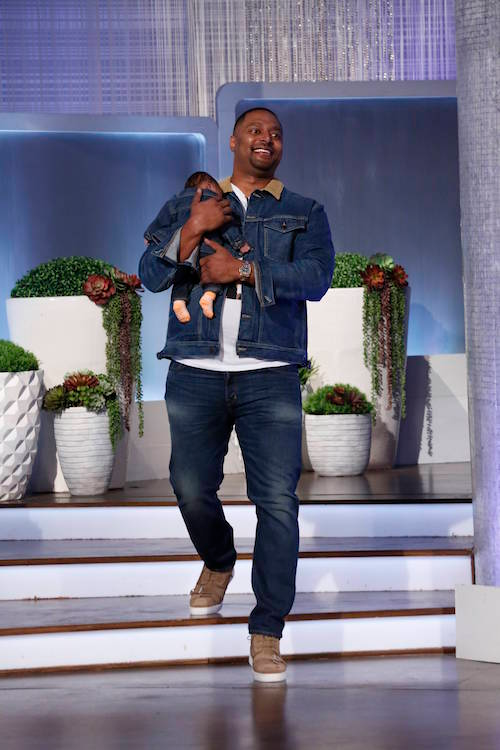 Yesterday, Angela was in Philadelphia with her sister Vanessa Simmons to host her uncle Danny Simmons' inaugural the "Art For Life Philadelphia" event. Her brother JoJo Simmons was also in attendance.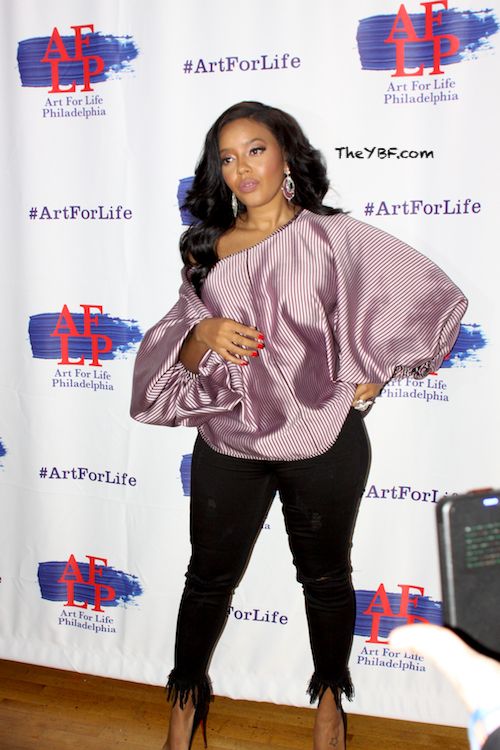 Angela began dating Sutton in 2015, got engaged and they welcomed a baby boy, Sutton Jr., in September 2016. In late 2017, Angela announced she and Sutton were calling off their engagement. In an interview with Power 105's "The Breakfast Club," she explained why she and Sutton, who is rumored to have a not so clean reputation in the streets, decided to call it quits, saying:
"Things don't always work," she said. "You can plan, plan, plan, but God sometimes have another plan or your actions are going to have your plan change drastically. ... Personally, things change. People come in and out your life. People change and you just have to be willing to accept that. And I've just gotten to the point where 'you are who you are' and I'm just going to accept you for who you are. You can't change people."
She continued:
"It's many, many, many reasons," she responded. "I don't really want to get into that. It just was enough to not be in the relationship anymore. It just didn't make sense for me and I want my son to grow up in a happy, positive environment. You don't want them [kids] around anything that's going to make them grow up the way they shouldn't. So, I'm just really sensitive to my child and the energy that's around."
Prayers up for the Simmons and Sutton families during this tragic time.
Photos: Startraks/Angela's IG/Robert Voets/Warner Bros. Television/PEOPLE