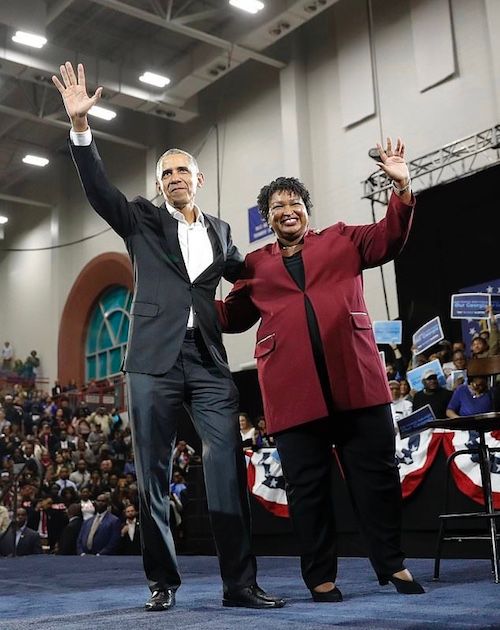 Atlanta was politcally LIT yesterday. Go inside to see former President Barack Obama campaign for Democratic gubernatorial candidate Stacey Abrams...
Turn up!
Former President Barack Obama jetted to Forbes Arena at Morehouse College in Atlanta on Friday to speak at a rally for Democratic gubernatorial candidate Stacey Abrams. She's currently locked in a super tight race with Republican Brian Kemp. POTUS drilled in everyone's head how important it is to vote, especially in this election since it could be the "most important of our lifetime." And he's right.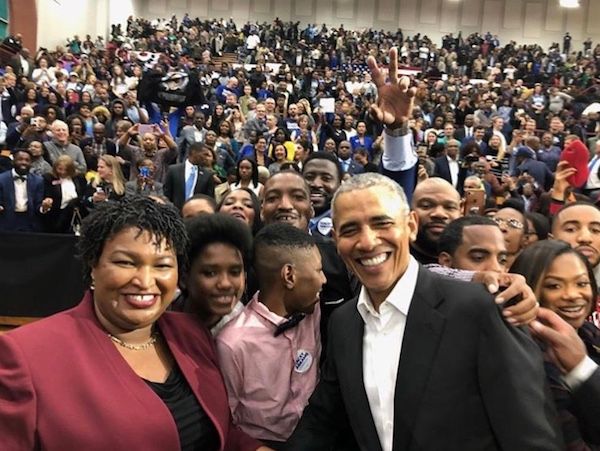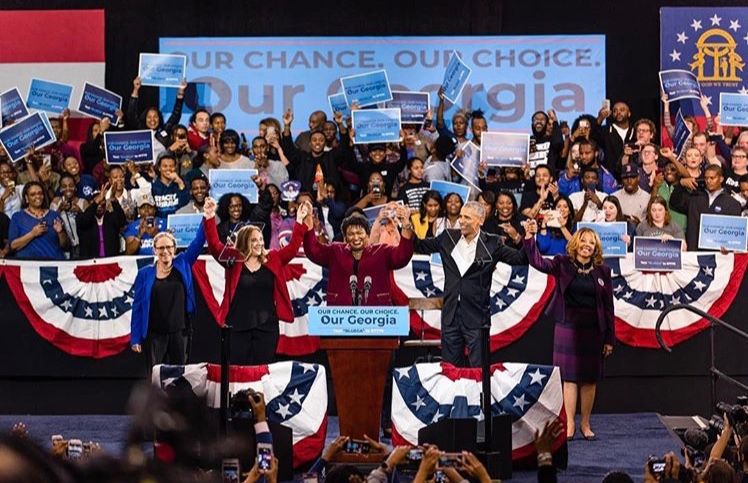 "I'm hear for one simple reason: To ask you to vote," President O said. "The consequences of any of us staying home are profound because America is at a crossroads ... The character of our country is on the ballot."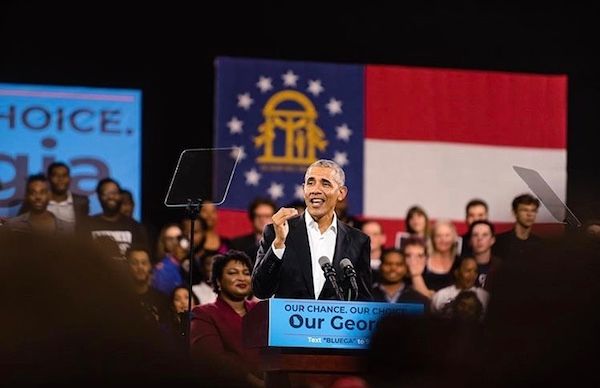 He also addressed Trump and Republicans using scare tactics to keep us divided while using "rhetoric that is designed to make us angry -- to make us fearful."
Peep a clip below:
Barack Obama: "They're telling you the existential threat to America is a bunch of poor refugees 1,000 miles away."

"They're even taking our brave troops away from their families for a political stunt at the border. The men and women of our military deserve better than that." pic.twitter.com/nNvZhIal5F

— ABC News (@ABC) November 2, 2018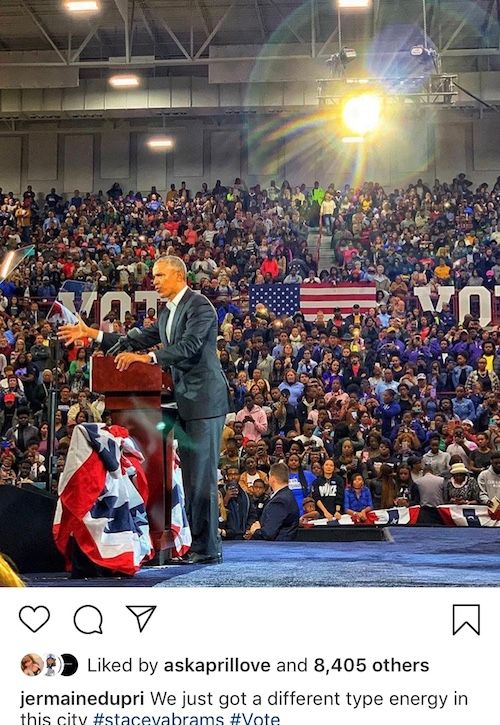 Check out his full speech below:
Also hitting the stage...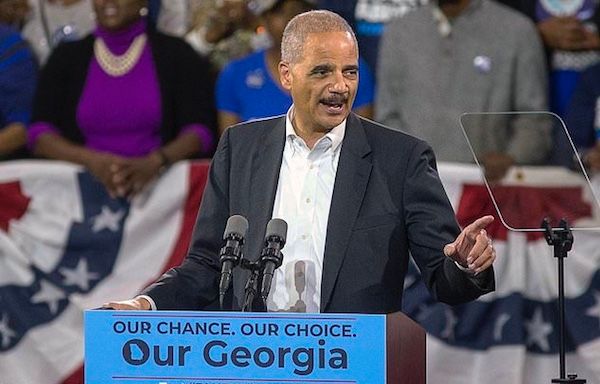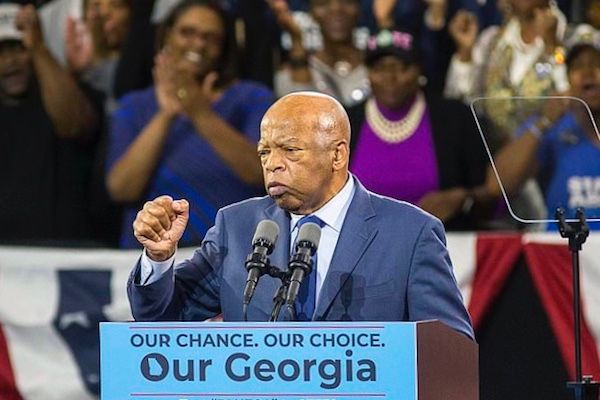 Former Attorney General Eric Holder and U.S. Representative/civil rights leader John Lewis spoke during the rally to encourage folks to get out and VOTE on November 6th.
We spotted Jermaine Dupri and Chris Tucker in the audience:
The crowd even swag surfed:
"RHOA" star Kandi Burruss was excited about meeting Obama:
And this happened to 2 Chainz when he met a young fan:
Aww.
Be sure to make your voice heard on Nov. 6th!
Photos: AP/@dladyphotography/Jermaine's IG/Stacy Abrams' IG