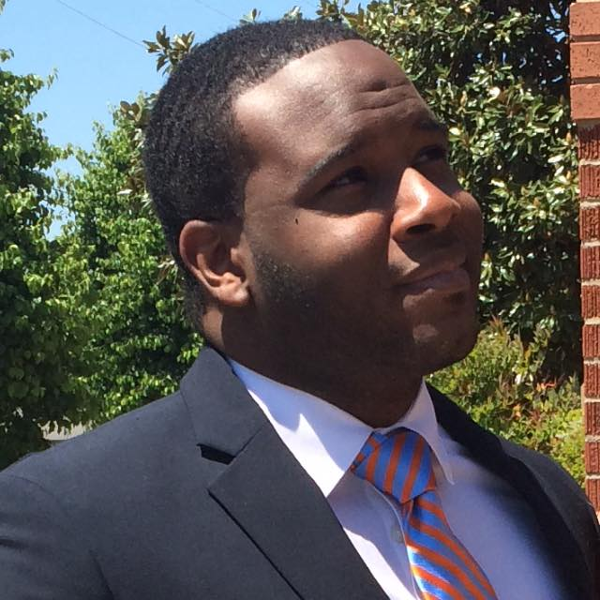 The Dallas DA is possibly considering upgrading the manslaughter charge give to the white cop who killed Botham Jean to murder. Get the deets, plus see how Ted Cruz attacked Senate candidate Beto O'Rourke as he denounced the killing of unarmed black men inside...
Earlier this month, 26-year-old college graduate Botham Jean was gunned down inside of his own home after 30-year-old police officer Amber Guyer entered HIS apartment and shot him in the chest. Since the shooting, she has changed her story up several times, but the going narrative (as of now) is that she entered his apartment believing she was in her own apartment. When she realized someone was inside, she started shooting and ended up killing Botham.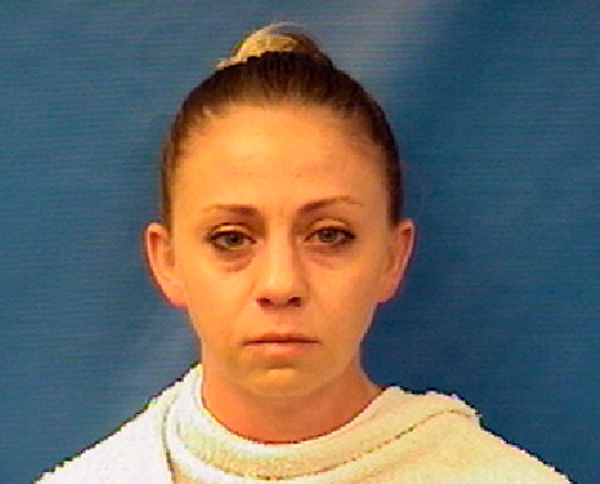 Three days after the shooting, Amber Guyger was brought up on manslaughter charges. She turned herself in and was released two hours later after posting the $300,000 bond. As of now, she has been placed on paid administrative leave.
According to TV One's Roland Martin, Dallas County District Attorney Faith Johnson is open to upgrading the charges to murder:
The DA says she is open to pursuing murder charges against Dallas cop

— rolandsmartin (@rolandsmartin) September 21, 2018
While Botham Jean's family has been vocal about wanting the white officer's charges upgraded to murder, we caution the move being that, if the investigators don't have enough concrete evidence that Officer Guyger intended on killing Botham, she would get off scotch free. It's a tricky situation.
Also, people have been wondering why Officer Guyger is still employed by the Dallas Police Department. Dallas police chief U. Renee Hallissued a statement recently, explaining why no disciplinary action has been taken against Officer Guyger
"There is one overriding reason that I have not taken any administrative or employment action against Officer Amber Guyger. I don't want to interfere with the on-going criminal investigation into her actions.

"Here's why. As an employer, DPD can compel Officer Guyger to provide a statement during a DPD administrative investigation and those statements given to DPD could potentially compromise the criminal investigation.

"That is not a risk I am willing to take. We cannot let the criminal case be determined on a 'technicality' rather than the facts. An exhaustive and thorough criminal investigation is essential, and as soon as we are assured that conducting an administrative investigation will not impede on the criminal investigation, we will proceed."
Three additional search warrants have been served in the investigation into Botham Jean's death.
NBCDFW reports:
Two of the warrants request doorbell video from two addresses on Arch Place. The warrants were served on "Ring," a California-based company that provides doorbell security cameras systems.

In a third warrant, investigators are seeking security camera video from ADT Security Services, for additional camera footage from an address on Arch Place.
This evidence is crucial to the investigation.
We'd like to note, nine protestors ended up spending more time behind bars for defending Botham than his killer. About 100 protestors gathered outside of the AT&T Stadium in Arlington, TX to protest the recent deaths of Botham Jean and of Oshae Terry, who an Arlington officer killed as he was fleeing a traffic stop.
After the original protest ended, nine of them started blocking the stadium's gates. They then proceed to stand in the middle of the street, locked arms and blocked traffic. The demonstrators were eventually arrested and charged obstructing a roadway, which is a Class B misdemeanor. Guess what? They all ended up spending two nights in jail. Arlington Police Sergeant Christopher Cookclaims the Arlington police didn't have the authority to set bond for Class B or high misdemeanors, so they had to be transferred to Tarrant County Jail and appear before a judge.
Now, we're not condoning the demonstrators breaking the law, but isn't it ironic they ended up spending more time in jail than the person who TOOK Botham's life?
Oh, and let's not forget how the Dallas police leaked the report that a small amount of marijuana was found in Botham's apartment as an attempt to tarnish his image and in a twisted way, justify his murder.
Check out this interview Roland Martin conducted with the Jean Family's attorney below:
#RolandMartinUnfiltered, 9.21.18: #BothamJean family wants cop charged with murder; racist NJ cop https://t.co/7QViZ5HVpT

— rolandsmartin (@rolandsmartin) September 22, 2018
Speaking of the Botham Jean case...
In Beto O'Rourke's own words #TXSenateDebatepic.twitter.com/uUzW7DSqgo

— Ted Cruz (@tedcruz) September 21, 2018
Incumbent Republican U.S. Senator Ted Cruz is running for re-election to a second term in Texas against Democratic candidate Beto O'Rourke and Libertarian candidate Neal Dikeman.  Texas is notoriously red, but maybe not for long?

Teddy is trying his damnedest to make his opponent O'Rouke appear to be a left-wing radical. However, his latest attempt totally backfired. He shared a clip of O'Rourke - who has been woke from the get and has publicly supported NFL players kneeling in protest - denouncing Botham Jean's murder during a town hall meeting inside the Good Street Baptist Church in Dallas recently:
In the clip above, O'Rourke pointed out how Botham's murder was an example of racial injustice when it comes to policing. Obviously, Cruz felt like sharing the clip would hurt his campaign (because, so many blacks), but in fact, it only made it better. His bad.
Peep a few reaction tweets below:
The fact that Ted Cruz thinks this video somehow makes his opponent look bad tells you everything you need to know about why Cruz shouldn't be a senator, and why you should vote for Beto O'Rourke in November...

— Wangensteinium (@Wangenstein) September 22, 2018
Are you dog whistling to the white supremacists? Making it seem as if any murders by police are justified as long as the victim is a POC? #TrueToForm

— ColoKare (@ColoKare) September 22, 2018
Ted, I want to make sure I understand your point - there seems to be only one possible reading of it. According to you, it is good for the police to enter the apartments of unarmed black men and shoot them. Do I have you right here?

— The Mountain Goats (@mountain_goats) September 22, 2018
Sharing this powerful, obvious truth, spoken by a leader, is one of your few, good acts, "Ted" Cruz. Now, drop out of the race and make way for a competent, gutsy leader.

— Adrian Todd Zuniga (@atzuniga) September 22, 2018
Not only that...
"That individual,
"(#BothamShemJean) "found himself murdered" & "two lives were ruined."

No @tedcruz, Botham WAS MURDERED by killer cop #AmberGuyger.

But I guess if he hadn't been home, he would't have ruined HER life by making her kill him, right?

— Bishop Talbert Swan (@TalbertSwan) September 20, 2018
Cruz said in an interview recently that Botham Jean "found himself murdered" and that "two lives were ruined." Wait...what? What does "found himself murdered" even mean? How do you find yourself murdered while minding your own business in your own home? Chile...
Ted is known for his white adjacent foolishness where he supports policies that hurt people from his own Cuban-American background and famously changed his name for politics from Rafael Edward Cruz. Hmph.
Photos: Botham's FB/Kaufman County Jail