Kanye West issues a warning to Nick Cannon, Drake and Tyson Beckford to STOP mentioning his wife, Kim Kardashian West. He posted up a series of IG videos to get his point across. See them all inside...
Kanye West is in Chicago and he had time to get some things off his chest! He said he's no longer in the "sunken place," so he wants to clear the air about a few things, specifically his wife, Kim Kardashian West.
In a series of Instagram videos posted to his official account, the Chi-town native issued a warning to Nick Cannon, Drake and Tyson Beckford to keep his wife's name out of their mouths as he walked the streets of Chicago.
"I just want to express some things that were not sitting right with my spirit," 'Ye started off saying. "Now that I'm up out the sunken place, I can think, and I can just be 'Ye and express how I feel. First, I want to address Nick Cannon. I understand you used to date my wife, but in an interview, don't mention my wife. If someone brings my wife up, you say 'I respect that man. I'm not speaking on that.' Don't be making no suggestions likr nobody f*cked my wife."
You'll recall, Nick Cannon appeared on Complex's "Everyday Struggle" http://theybf.com/2018/09/05/kanye-west-tweets-drake-this-long-a-apology... ">where he alluded to Drake possibly smashing Kim K.
"There's something real personal going on in that world," Nick said in the interview. "Knowing Drake, he's the most calculated dude ever. There's something that Drake holds over that whole family, like 'y'all don't want me to let this out.'"
Yeezy then directed his energy towards Drake. He claims had he not had been so medicated, he would have told Pusha T to not diss the Young Money rapper on his beat. But, the "Ultralight Beam" rapper said he's pissed Drizzy hasn't addressed the rumors ging around that he slept with Kim.
"If I wasn't in a medicated state, I might've thought and had the wherewithal to say, 'Hey Pusha, don't diss Drake on my beat' and I spoke about that and took accountability for that.' What I'm looking for...the fact that there's people making rumors or thinking that you fucked my wife and you're not saying nothing and you're carrying it like that, that don't sit well with my spirit."
The Grammy award winning rapper then talked about Drake's mention of "KiKi" on his track "In My Feelings." It has been speculated that Drake could possibly be singing about Kim K.
"You know, if I had a girlfriend from Chicago and her name was Rinetta and then you was married to Rihanna, I wouldn't make no song called 'RiRi.' So, when you're like 'Oh I don't know where it come from,' you too smart for that, bro."
Yeah, that may be a stretch.
He went on to say he gave Drizzy advice about a song he played for him in which Drake mentioned his wife's sisters, Kylie and Kendall Jenner. He said he told Drake not to keep the lyric in the song to avoid offending Kylie's boyfriend/daughter's father Travis Scott, especially since they're supposed to be cool.
"Don't speak on nobody from my family," he said. "Nothing that could be even mentioned with my wife, period. We don't have to talk again. I'm not giving no energy to that," Kanye said.
So wait, Kanye doesn't want anyone insinuating they had sex with his wife, yet he made a song where he raps about wanting to have sex with ALL of his wife's sisters? All of which, who are/were in relationships? Ok, 'Ye.
The Chi-town rapper then went on to warn model Tyson Beckford to never speak on his wife's name again. You'll recall, Tyson and Kim went at it on social media after Tyson critiqued Kim's body and mentioned he preferred real bodys, not surgically enhanced ones.
"But also, as far as Tyson Beckford, don't speak on my wife, bro," Kanye said. "We in love, we a family."
Peep the clips below:
You would think Ye is the only person in the world who didn't know his wife's history befoe marrying her.  She very publicly dated (and MORE than likely smashed) Nick years ago. He's one of many she "dated" in the public eye before Kanye.  Them stating facts or avoiding the conversation when asked doesn't "sit right" with him. Well turning a *** into a housewife doesn't "sit right" with most men either.  If you're going to voluntarily marry a chick who has made her rounds - publicly - in the same circle/industry you roll in, and be sensitive about it being stated, that's on you.  We all pick our battles for what "sits right" with us...
Ye's mini video rant comes on the heels of announcing he's dropping a new album on September 29th titled, Yandhi, the alleged sequel to YEEZUS. He's set to perform on "SNL" on the same date. Also, he's currently working on a new album with his Chi-town brother Chance The Rapper. He told a group of high schoolers earlier this week about his big move back to his hometown.
Before making his videos calling out Nick, Drake and Tyson, Yeezy tweeted about the damage social media is causing people: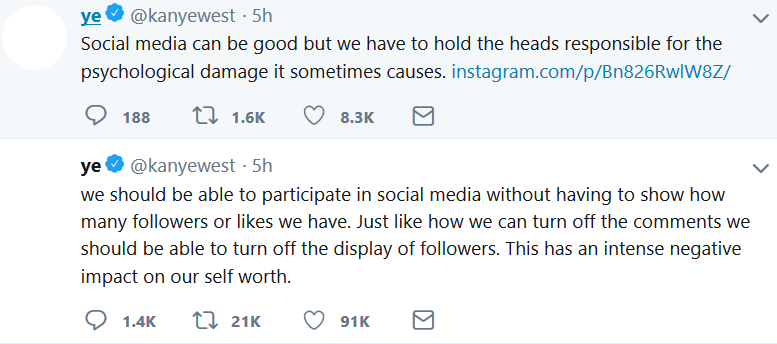 Previously, 'Ye teased on Twitter that Watch The Throne 2 was coming down the pipeline as well. No word if Jay Z will be on the alleged album, but 'Ye is hinting that he is. He posted a picture of Jay Z and Beyonce, calling them "family" in the caption. He also posted a picture of the Roc-A-Fella hand sign: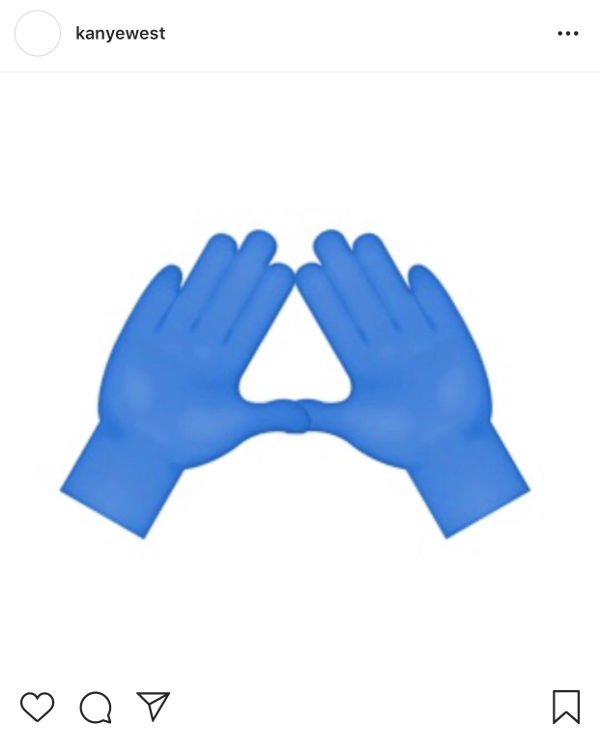 We'll believe it when either Hov or Bey co-signs it.
Thoughts?
Photo: Splash