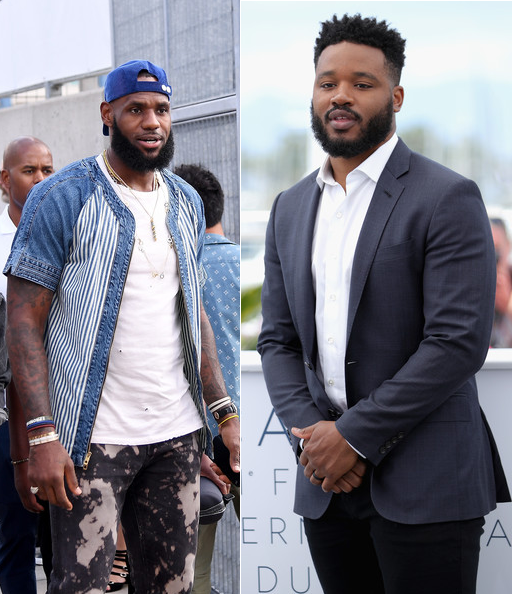 LeBron James and Ryan Coogler have teamed up to do a Space Jam sequel. Will NBA icon Michal Jordan return for a cameo? Find out inside, plus get the latest aboutthe Killmonger comic mini-series inside...
LeBron James and Ryan Coogler are teaming up to bring up some nostalgic memories for us all while creating new memories for our little ones.
The Los Angeles Laker player and famed director have confirmed they are working on a sequel to the hit 1996 classic, Space Jam, which starred NBA icon Michael Jordan. LeBron is set to star, while Ryan, who brought us Black Panther, will produce.
"[Ryan] gave this generation's kids something I didn't have when I was a kid," James said in the September 19th issue of The Hollywood Reporter. "And that's a superhero movie with an African-American cast."
The four-time NBA MVP said never in his wildest dreams that he imagined he could become a superhero.
"I always wanted to be a superhero. Batman was my favorite. But I knew I could never be Bruce Wayne," he explained. "You've got to understand, for me that was in no way possible; I never felt like I could be the president of a multibillion-dollar company." And look at him now!
Warner Bros. has been down for a Space Jam sequel since 2016 and at the time, Justin Lin (Fast & Furious) was tapped to write and direct. When news got out that a sequel was possibly in the works, Michael Jordan suggested Blake Griffin should star in the move. Many people took that as Jordan firing shots at LeBron.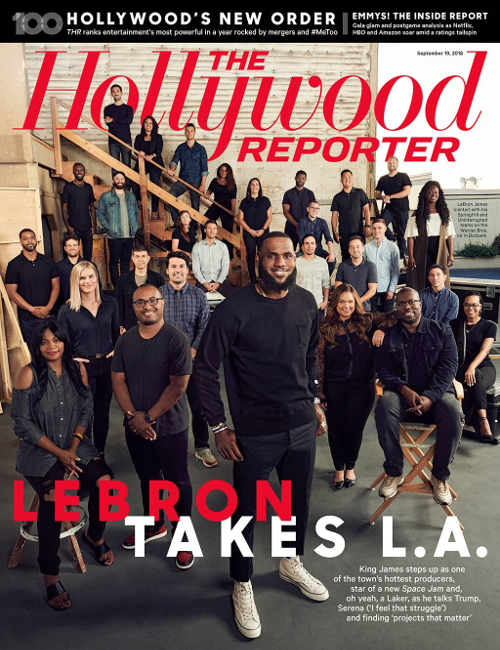 Once LeBron signed on to do the film via his SpringHill production company, LeBron's business partner/friend Maverick Carter ushered Ryan Coogler in. Terence Nance ("Random Acts of Flyness") was then hired to direct. Both LeBron and Maverick have stressed their version will not be sequel, though it could certainly be the beginning of a new franchise.
The original film featured tons of cameos from NBA players. But, will Michael Jordan pop up in the sequel?
"We'll see," Maverick said."Hopefully there will be a role for Michael if he wants it. But Michael Jordan is Michael Fuckin' Jordan. It doesn't matter [if James] calls him, he's gonna do whatever the hell he wants, which he has earned that right to do." And then he added: "LeBron and Michael are not sitting around talking about Space Jam."
By the way, the original film is still the highest grossing basketball movie of all time, earning an estimated $250 million. Let's see if they can make magic happen at the box office again.
You can read LeBron's full THR interview where he talks about Serena Williams at the US Open and Trump's Twitter shenanigans here.
Speaking of superheros...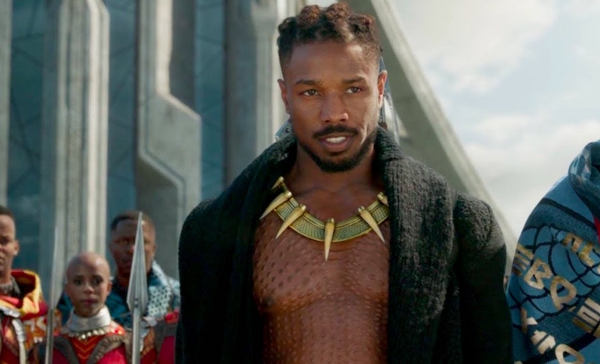 There's no question Erik Killmonger (played by Michael B. Jordan) left a lasting impression after seeing 2018's top movie, Black Panther. Now, he's going to tell HIS side of the story.
Marvel announced Killmonger will lead his own comic mini-series, simply titled KILLMONGER. The five part comic will share details about what he experience and how he ended up the way he did in Black Panther.
"I wanted to explore the choices and the failures that lead a person to dedicate their life to revenge, and how that happens," series' writer Bryan Edward Hill told Vulture. "Because with Erik, I feel like it's really a tragedy. It's a story of a guy who was failed a lot by Wakanda in certain ways, by the people he met outside of Wakanda, by his own conscience in other ways, and I wanted to paint a portrait of that. Because to me the iconic fight between Erik Killmonger and T'Challa is tragic. It's something that shouldn't happen. It's a conflict that's borne from a tragic misunderstanding and a young man who was violently taken from his home."
He said folks will be surprised once they really get to know Killmonger.
"What I would like to let readers know is they should expect the unexpected with this. If they think that they know who Erik Killmonger is, they will be surprised by the aspects of this story. There's everything here."
Hopefully, we see some type of action like what's mentioned in the tweet below:
Killmonger's plan was just adapting the same war driven, murderous, colonization tactics of our oppressors which was stupid. Nakia had the smarter plan and she'd done the work to prove it but no one listens to black women in films or real life. https://t.co/S9ZItdjQpE

— Hey how you doin lil mama, lemme whisper in ya wig (@DrTGIF) September 19, 2018
The first issue is set to be released December 5th.
Peep the cover for the first issue by artist Juan Ferreyra below:
My cover for Killmonger #1! this December from @Marvel !! pic.twitter.com/EK7gA8ZI3T

— Juan Ferreyra (@juaneferreyra) September 17, 2018
BONUS: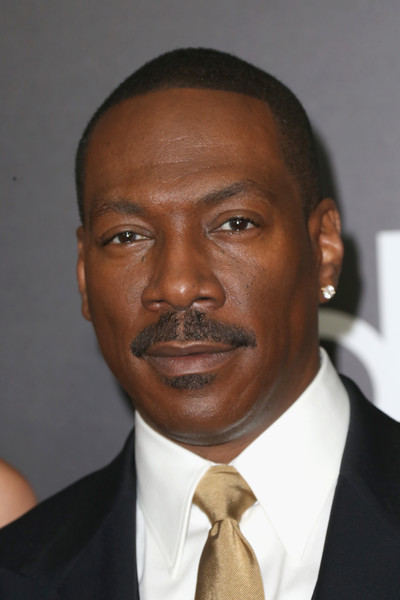 Eddie Murphy has been tapped by New Line to star in an untitled comedy inspired by the hit Walter Matthau-Jack Lemmon's comedy, Grumpy Old Men. Tim Story (Think Like A Man) will reportedly direct and produce, while John Davis will produce via his Davis Entertainment banner. He produced the original.
As of now, they're still trying to figure out who will star opposite of Eddie, but Deadline reportsSamuel L. Jackson's name has been thrown in the mix. The movie was about two lifelong neighbors who've been feuding since childhood. Their hate for one another grows when a new neighbor moves in on the block and they're both trying to shoot their shot. This could be funny.
Photos: Getty/Marvel