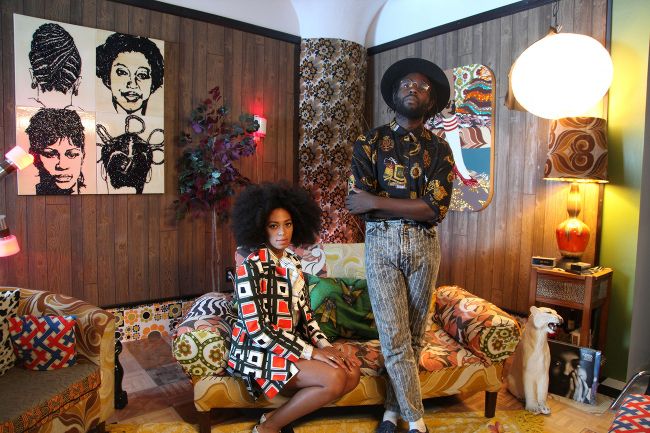 Fly chick Solange Knowles is prepping her third single for the masses.  Check out her artwork & deets for her upcoming track "True", plus listen to Swizz Beatz's much awaited new track "Everyday Birthday" featuring Chris Brown & Ludacris....
As a follow up to her A & B side singles, "Losing You" & "Sleep In The Park,"  Solange will be dropping her next single "True" on November 27th.
The YBF chick wrote the track with Devyn Hines, who she's posing with in the above pic, to promote the new single.  The shot was taken from the same vintage Clueless-style shoot from her "Losing You" project.
Solo posted the promo pic on her blog, as well as two images whose words can only be read when you adjust your computer screen's angle's to catch the appropriate amount of light: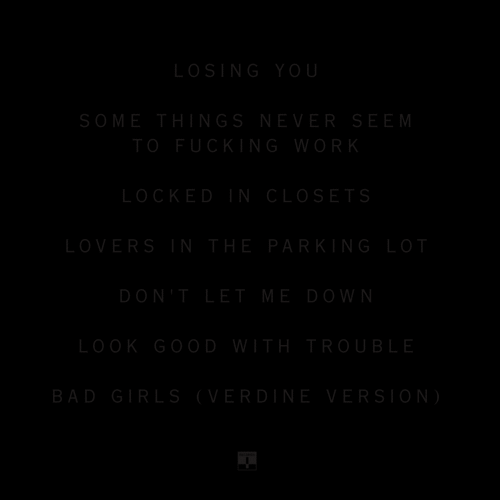 This black image has the words to the song written over it.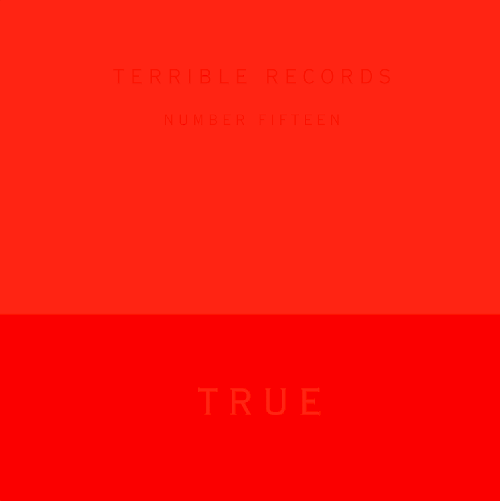 This red image has the details about the track and its release date.  The song was also produced by the twosome, and will be out Nov. 27th digitally on Terrible Records. 
And if you were concerned about how the Brooklyn-based babe made out in the Sandy Superstorm...she and her son Julez have been out of the country in Mexico.  And she tweeted that they will be extending their vacay:
Guess me and Julez will be in Mexico a lot longer than planned....#homeawayfromhome....Seriously worried for my peeps tho.
In other music news, the much anticipated full single from Swizzy, Breezy & Luda--"Everyday Birthday"--just hit the net.  Check out the club banger below:
The video, shot in Cannes, is set to drop soon.  But for now, Happy Birthday everyone.
The Randomness:
1.  Billionaire NYC Mayor Bloomberg has given his official endorsement to President Obama.  In 2008, he didn't endorse either candidate.  But he has decided that after this Sandy fiasco, a candidate who will put climate change as a priority needs to be in office.  STORY