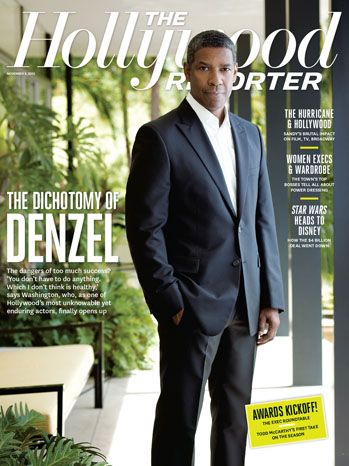 Movie icon Denzel Washington covers the latest issue of The Hollywood Reporter where he reveals how he has remained relevant and successful all these years.  Get the highlights inside and find out what RZA revealed about Wu-Tang Clan and how they handled bangin out their groupies inside...
 In the November 2012 issue of The Hollywood Reporter, veteran actor Denzel Washington reflects on his entry into Hollywood in 1982 with "St. Elsewhere" and reveals how he's remained relevant for over 30 years.  And with his film Flight already getting critical acclaim, there indeed more from Denzy to come.  Here are the highlights:

On not giving into "Hollywood vices" during his career:


In a 1986 article with Essence, he said, "I made a commitment to completely cut out drinking and anything that might hamper me from getting my mind and body together. And the floodgates of goodness have opened upon me — spiritually and financially." He's amended that statement recent to say he only semi-given up drinking.

On spirituality in his life:


Denzel says he reads the Bible daily and is currently reading the Psalms. He enjoys Psalm 56, which contains the line: "Be merciful unto me, O God: for man would swallow me up; the fighting daily oppresseth me."

On Hollywood's and roles for Black women:

He says Hollywood is much tougher for black women than black men. "And the darker the woman, definitely. But then it's all relative: The 40-year-old whatever-color woman says, 'Well, you know, the 30-year-old is getting all the jobs.'"


On supporting President Obama

He gave the Obama campaign $2,300 four years ago and he says he was invited to play basketball with the President but didn't because "my knees are shot."

On letting his mother call the shots:

He says he brought in his mother, Lennis, to negotiate a deal with Harvey Weinstein when they couldn't come to terms for Denzel's directing debut, Antwone Fisher. He said his mother did the deal with Weinstein's.


On gay marriage:


"I have my own beliefs, and I keep them to myself."




On Tony Scott, who had directed five Washington films,  committing suicide Aug. 19.


"I was shocked by his death. I'm still shocked. If you had given me a list of 25 people, I don't think I'd have picked him. You don't know. You just don't know. You don't know what's inside a man's head."
In other movie news......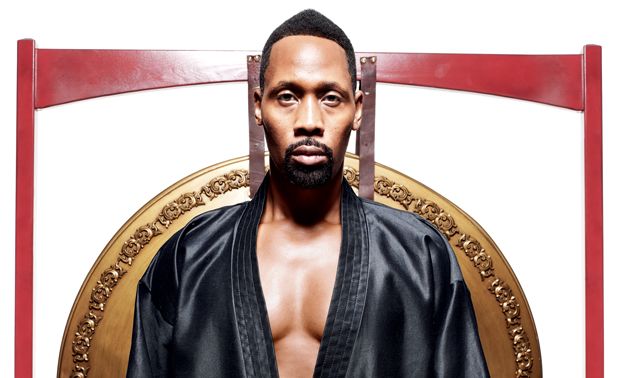 Legendary hip hop producer turned movie autuer RZA appears in the November issue of GQ where he talks about his progression from music to movies and the making of The Man With The Iron Fists, which he created and also produced the soundtrack for.  He also has a way with words when talking about his sexcapades with groupies.  Here are the highlights:

 

On turning to Quentin Tarantino in order to execute his vision for The Man With The Iron Fists:


"I knew the vision [for Iron Fists] was in my head. I knew I could do it. But I knew I had to learn how to do
it. I went to a proper teacher, and he [Quentin Tarantino] accepted me as a student."



On his time with the Wu-Tang Clan:


"I just had to get out the cage, kid. Had to get out the cage. And I enjoyed that shit, man. I had a lot of fun. For two years straight, I had super fun. I had all kind of pu**ies, spent millions of dollars for hundreds of bitches, you know what I mean? I really ran wild and had five girlfriends, probably. Anything. I'd f*ck anything. I was on it, kid."



On the Wu-Tang Clan's rule of not permitting girls in the studio:

"Dirty always tried to break the rule. Argued with me over it. No women. I mean, in the beginning, on the first album, maybe somebody would bring a bitch and everybody'd f*ck her on the roof, like a gang bang. But no, not in the studio. Not in the studio."
GANG BAG?  Wow.
The Man With The Iron Fists hit theaters November 2.