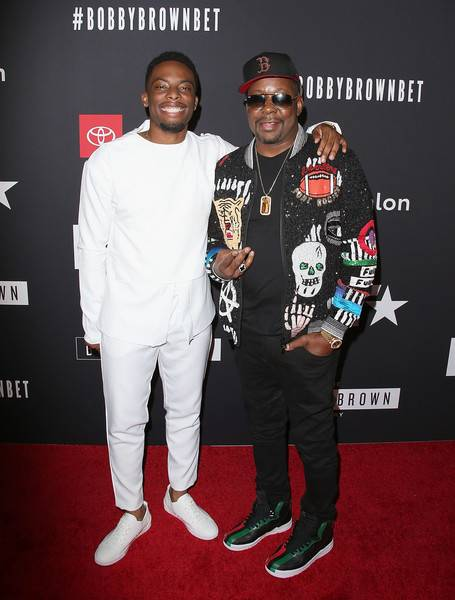 Everyone was losing it as "The Bobby Brown Story" premiered on BET last night. If you haven't watched yet and don't want any spoliers, stop reading now. For the rest of us, let's get into this crazy part 1, plus flicks from the show's screenings inside...
"It's been so many years living reckless, doing drugs… to be honest… I don't know why I'm still alive."
Part one of 'The Bobby Brown Story' airs tonight at 9/8C on BET!#BobbyBrownBETpic.twitter.com/WnIJ3JIbQb

— BET (@BET) September 4, 2018
Part 1 of "The Bobby Brown Story" had Twitter abuzz as folks were sharing their unfiltered responses to all of the shenanigans Bobby Brown was involved in back in the day. Like, his alleged "friends with benefits" situationship he had going on with pop star Janet Jackson.
According to Bobby, he and Miss Jackson used to get it in, real raunchy like, in hotel rooms in the late 80s - while in a relationship with singer James DeBarge. Let him tell it, he even kicked her out of his hotel room once after having sex.
He also alleged Janet never wanted to go public with their "relationship" because he was black. The film alluded Janet didn't want anyone to know about their relationship because it would upset her father.
If you read Bobby's memoir, he mentioned being involved with Janet, but we assume seeing it on television brings it to life in a different way. Also, we still don't know if it's entirely true as Janet has never confirmed this.
Here's how Twitter reacted:
Bobby Brown smoked the strongest weed and sniffed the strongest coke for two decades and y'all believe anything that comes out of his mouth regarding Janet Jackson? Couldn't be me #BobbyBrownBET#JanetJackson

— KindOfHeavyLikeAFirstDayPeriod (@pawpkulture) August 31, 2018
I was today years old when I found out Bobby Brown was cracking Janet Jackson.

— lil baby burden (@austinxwill) September 5, 2018
So.... Bobby Brown was really out here smashing Janet Jackson??? The Janet Jackson???? Penny from Good Times Janet Jackson?! #BobbyBrownBETpic.twitter.com/hiMGxEzvUR

— Seeester-In-Chief (@TheJessieWoo) September 5, 2018
Janet about to sue in 3,2,1 #BobbyBrownBETpic.twitter.com/yvGoTKGZ7R

— Re'nee T. (@iluvreneet) September 5, 2018
As for the other tea that had folks talking...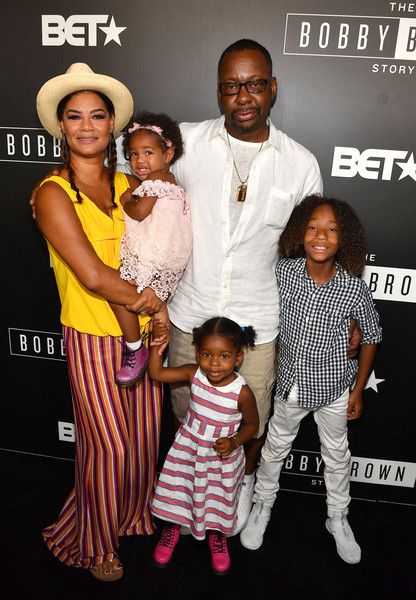 People were shocked to learn that Bobby's current wife Alicia Etheredge Brown has been around - and in his life - since the 90s. Bobby and Alicia tied the knot in 2012, four months after Whitney's death. She was introduced to Bobby as producer Teddy Riley's girlfriend.
In one scene from Part 1, Alicia is in the bathroom with Bobby, encouraging him to go on with his wedding to Whitney Houston when he got cold feet. Peep viewers' reactions below:
So Alicia, Teddy Riley's then gf, is Bobby's current wife. My God Bobby Brown! #IndustryMeat#BobbyBrownBET

— KoKo King (@ImWay2Fabulous) September 5, 2018
Alicia is Bobby Brown's wife now.. don't trust that friend shit.. mf'ers be plotting from day 1 #BobbyBrownBET

— RIP CHUMMY ! (@RespectMyMAC) September 5, 2018
Y'all know what's crazy? This Alicia lady is who Bobby Brown married after him and Whitney divorced. This shit is WILD!

— Wideline (@LeneZoeBaby) September 5, 2018
HOLD UP Is this Alicia woman in the bathroom with Bobby Brown before his wedding to Whitney his CURRENT wife? #BobbyBrown#BobbyBrownBET#KingOfRnBpic.twitter.com/0bL7UKKs1l

— SoulBounce (@SoulBounce) September 5, 2018
A mess.
Another shocker was the fact that, in the movie, Bobby didn't find out Whitney's drug use until their wedding day. Folks weren't buying it:
I'm supposed to believe Bobby didn't find out about Whitney's coke habit until the wedding day? #BobbyBrownBETpic.twitter.com/dYBoib5WWG

— TBE. (@AsToldbyTina_) September 5, 2018
Part 2 comes on tonight and we can't wait.
Before the show premiered...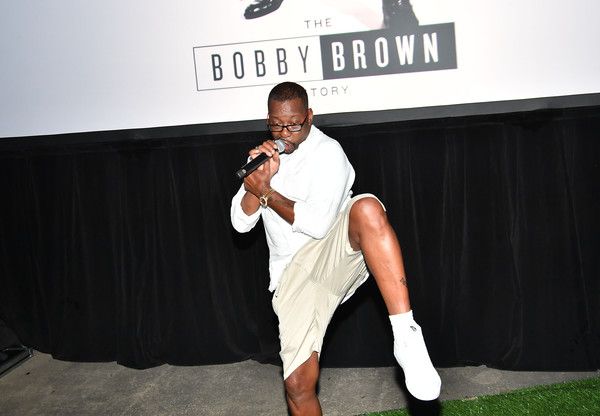 The King of R&B hit the stage for the "Bobby-Q" Atlanta premiere of his miniseries held at the Atlanta Contemporary Arts Center.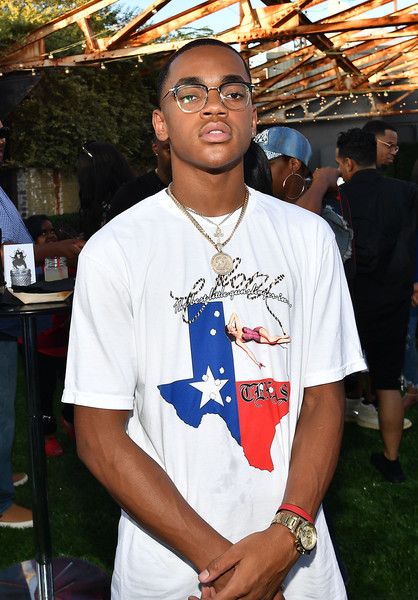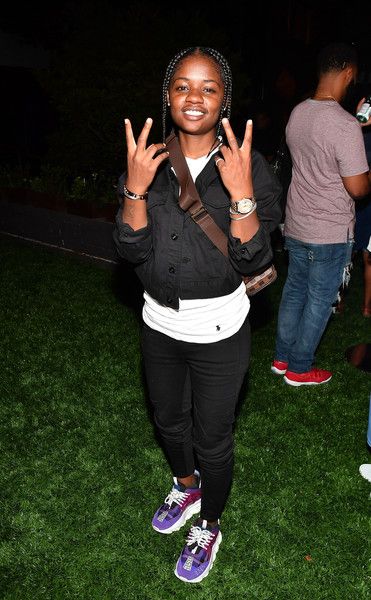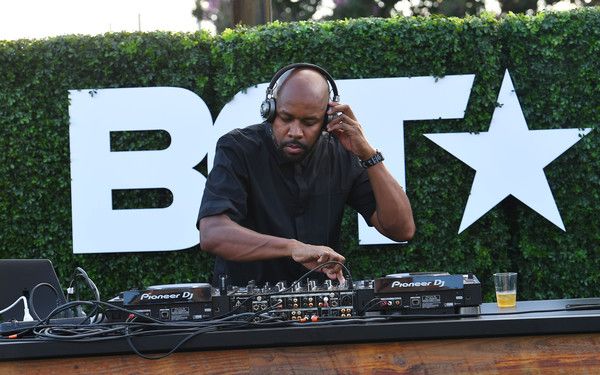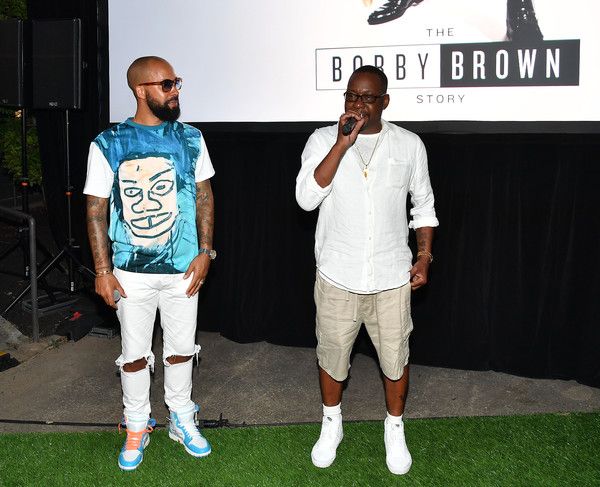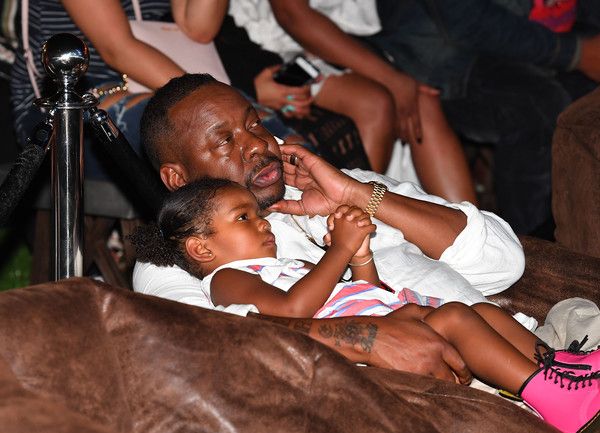 "Power" star Michael Rainey Jr. and"Empire" star Bre-Z, DJ D-Nice, host Kenny Burns, actor/singer Mack Wilds and more came out to show support.
In LA...
Woody McClain hit the carpet with Bobby at the show's Hollywood premiere. One thing is for sure, Woody is KILLING this role. We can't wait to see Part 2.
His dance moves are on point!
Bobby's wife Alicia made her way on the carpet.
Bell Biv DeVoe even came out to show support. They're about to go on tour with Bobby this month.
Peep flicks from the cast, including Donshea Hopkins (who will be playing the late Bobbi Kristina), Lance Gross, Tiffany Hines, Tyler Williams, Dante Hogaland, Bobby & his kids, and also Stephanie Mills and Al B Sure, below: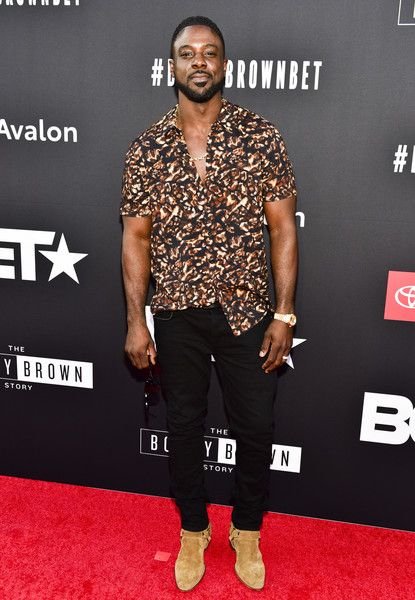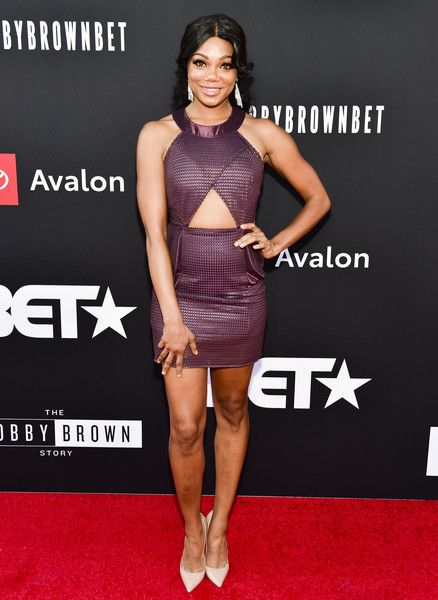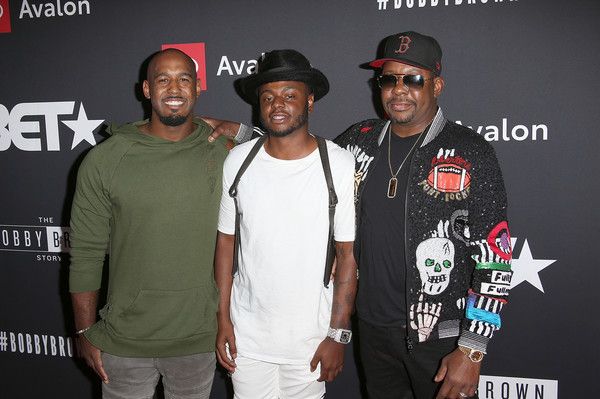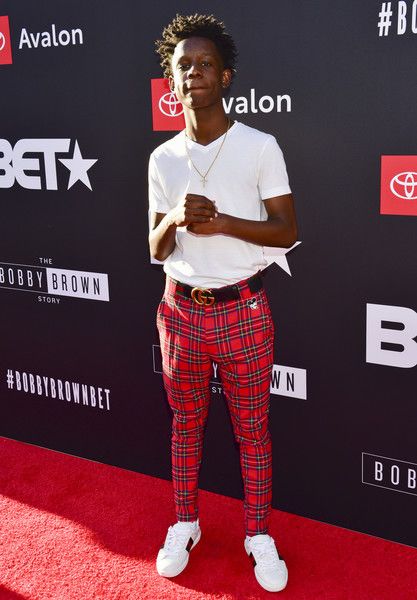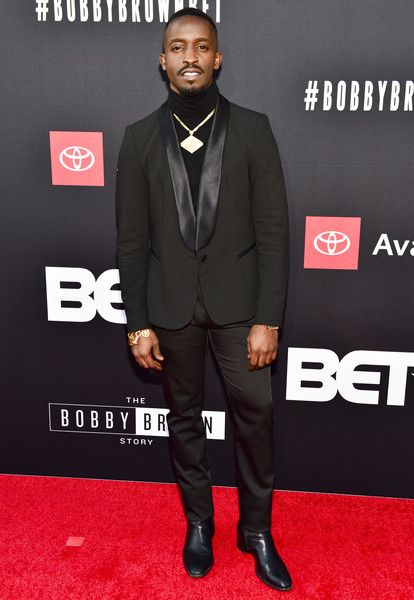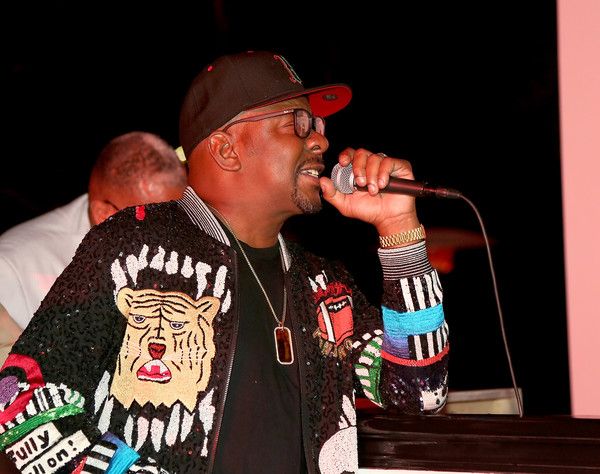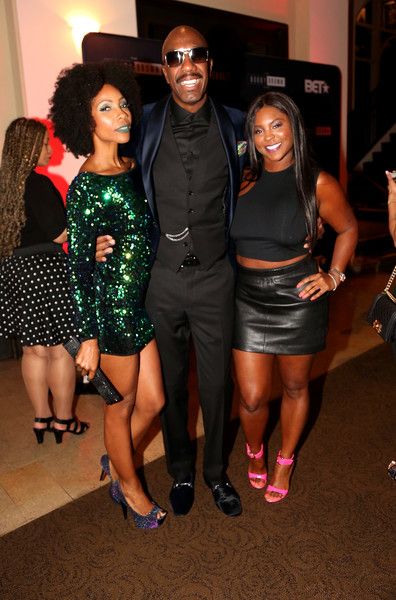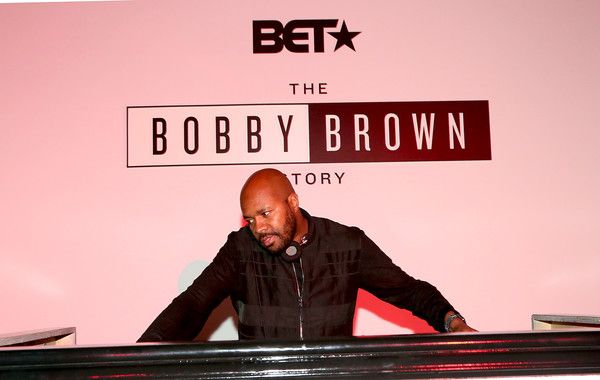 Be sure to be tuned in to BET tonight at 9/8c for Part 2.
Also, Woody stopped by Power 105's "The Breakfast Club" this morning where he talked about how he prepared for the role, how he didn't know anything about Bobby Brown before he was cast to play him (bruh...) and much more below: 
Photos: Getty