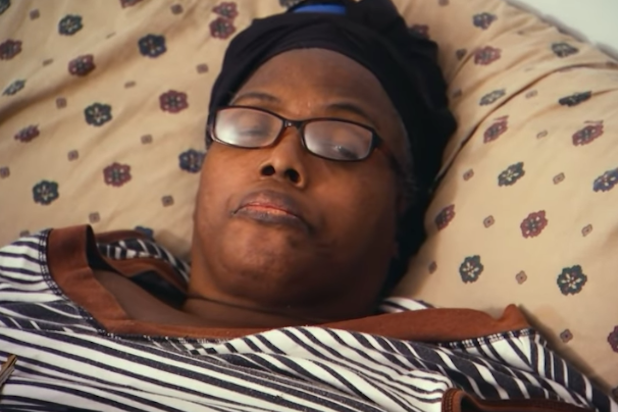 One of the most memorable stars who appeared on "My 600-LB Life" has passed away. And her daughter claims her death was not due to her weight. More inside...
"My 600-LB Life" season 6 star Lisa Fleming has passed away, according to TMZ. She was 50.
The 50-year-old Alabama woman, who weighed 704lbs at her heaviest and was bedridden, quickly became one of the most memorable stars on the show as she and Dr. Younan Nowzaradan got into several heated arguments about her weight.
If you watch the show, then you know Dr. Now does NOT play when it comes to helping his patients lose weight in hopes of getting them prepared for weight loss surgery. Dr. Now gives it to his clients straight up, no chaser and Lisa was NOT here for it. After she discovered maggots eating away at her skin, she decided to appear on the show to help her lose weight.
As she embarked on her weight loss journey, it wasn't easy at all. It was heart wrenching to watch.
Seven paramedics came into her home to remove her from her bed. "I can't believe it's come to this," she said in the episode."But at least I'm doing something about it before it gets to be too late."
Lisa argued with the doctor on numerous occasions about why she couldn't lose weight. She wasn't always truthful about her eating habits (hiding food) and a lot of times, she blamed her weight gain on her boyfriend. He often brought her food she was NOT supposed to be eating even after the doctor and nutritionist gave her a eating plan to follow.
On one episode that aired earlier this year, when the doctor realized she wasn't losing any weight, he confronted her about it.  They argued intensely, and he basically told her she's either going to get with the program, or go back home to Alabama.
In the sad and emotional clip below, she tried to tell Dr. Now she couldn't afford groceries as well as pay her other bills. Then, she broke down.
"I don't know what else to do with myself, so I eat. I'd just rather you send me back to Alabama because it's not working," she said fighting back tears. "I feel like I failed myself. I failed my kids. I don't know how to fix it! I can't help myself," she screamed.
Watch their heated exchange below:
While it seems Lisa died due to the excessive weight on her body, her daughter Danielle Fleming claims her death had "nothing to do with her weight." In fact, she told TMZ, her mother had lost 200lbs on the show after undergoing weight loss surgery.
Danielle said her mom was sick before she appeared on the show and the various illnesses is what eventually took her life.
"At the end she was sick and her body was tired and her body just gave out," she told the site.
Danielle was not there when her mother passed away, but held her mother's hand for 4 hours once she arrived.
Extremely sad. Lisa is the second person who starred on the show that died this month. L.B. Bonner, who got up to over 600lbs, committed suicide two weeks ago, shooting himself in the head.
Our condolences go out to Lisa's family and loved ones.
Photos: YouTube