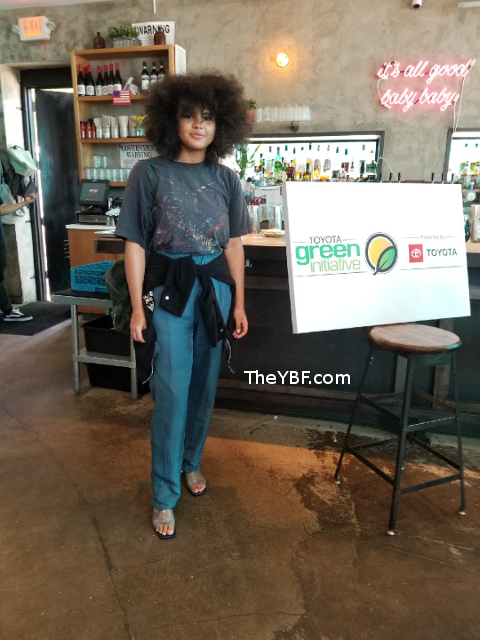 Black photographers are finally getting recognized for their bad a** skills. Go inside to catch up on Arielle Bobb-Willis& Tyler Mitchell - who both have editorials in VOGUE magazines - inside...
Here are two real-life YBFers you need to know!
Arielle Bobb-Willis is a fab 24-year-old doing the damn thing in the world of photography. She shot her first ever editorial shoot and it made the cover of cover of L'Uomo Vogue's high profile re-launch issue. Yes, chick is making some boss moves joining the current wave of diverse, ground-breaking artists redefining fashion and art photography.
Peep her skills below: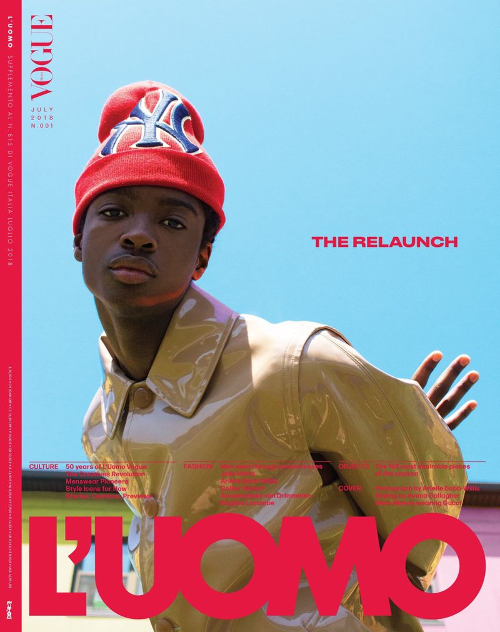 Her work has garnered critical attention and with good reason. This year, W Magazine named her one of the "10 Young Photographers to Follow in 2018."
Big publications like The New Yorker also wrote about Arielle, seen atop at the Afropunk Toyota Green Initiative event at Nas' Sweet Chicks restaurant, sharing with readers her incredible journey from a teenager to professional photographer. Her work has also been exhibited in the Medium Tings gallery and the Philadelphia Photo Arts Center. Nice!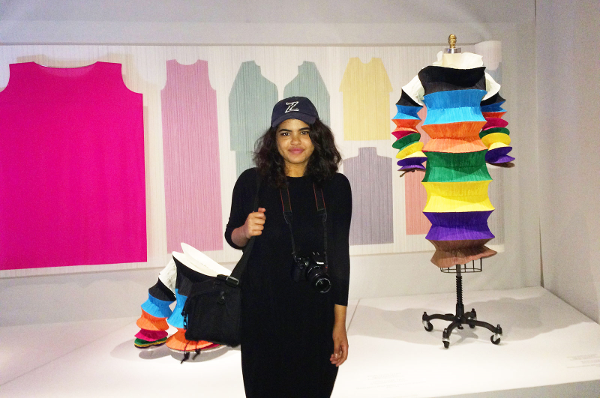 "The revival of L'Uomo Vogue gave us the opportunity to select some of the most promising talents of a new generation," says Andrew Tenerani, Fashion Director of L'Uomo Vogue and Creative & Style Director of GQ. "Arielle made an important contribution to the re-launch of this historical publication, creating images with great chromatic impact where movement and composition generate emotionally new images for the fashion world."
Not only does she snap amazing pictures, she also heavily involved with all the behind-the-scenes details. She tends to put on her "abstract painter" hat, chooses her models' clothing and she has them strike angular poses against urban backdrops.  The vibe is ALL her.
Her work has been exhibited in the Medium Tings gallery and the Philadelphia Photo Arts Center.  An exclusive photo will be shown in the Cleveland transit system as part of the Inter|Urban Phase II Project. 
 
So what's next for this real-life YBFer?
One of her exclusive photos will be shown in the Cleveland transit system as part of the Inter|Urban Phase II Project.
Congrats!
Speaking of black photographers making waves...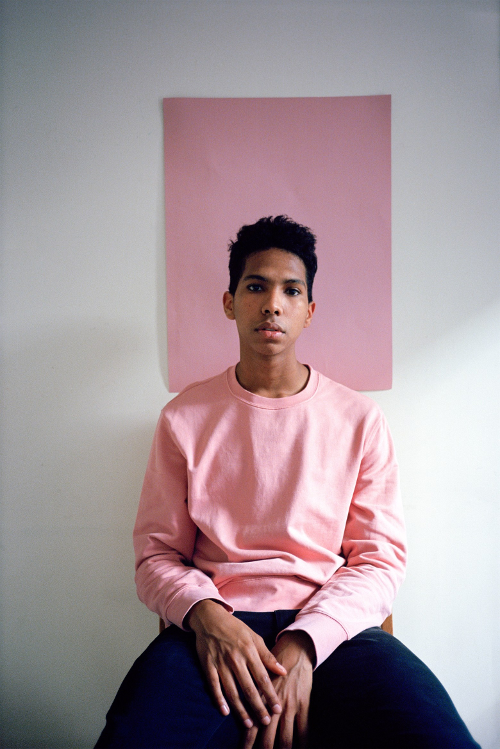 When Beyonce gives you the stamp of approval, you know you've made it.
Tyler Mitchell, a 23-year-old photographer, was tapped to shoot Beyonce for her epic (and extra black) VOGUE September 2018 cover. He's the first black photographer to shoot a cover in the magazine's 125-year history. And he's also one of the youngest to shoot for the magazine. Get it!
Shooting for VOGUE and making history is a huge deal, but it shouldn't shock you once you learn about his photog credits. Along with being a video director, his resume includes jobs at Condé Nast, Marc Jacobs, Converse, and he also has a history of working with the Knowles family.
"For so long, black people have been considered things," Tyler told VOGUE in an interview. "We've been thingified physically, sexually, emotionally. With my work I'm looking to revitalize and elevate the black body."
YAS!
He shared how comfortable it was for him to shoot the Queen.
"When she sat down for me there was immediately the kind of comfort level you'd have with a friend, which was quite unexpected," he explained. "You'd imagine someone as famous as Beyonce to be protective of her image, but she was really an open book—and that's exactly what you want as a photographer."
The Atlanta native shot a visual exploration of modern black masculinity dubbed, "I'm Doing Pretty Hood in My Pink Polo" and he explains how he used his art to highlight the dark side of being a black man in America.
"In that series I wanted to incorporate the things that have been used against black men," he told the magazine. "You see the dark side of how we've been victimized, but there's a duality to the images,with their candy-colored walls."
This young man GETS IT. We can't wait to see how he continues to slay the game in the future. 
Take a behind-the-scenes look at Bey's photoshoot below:
#BlackExcellence vibes all day! 
Photos: YBF correspondent Shannan/Tyler's IG