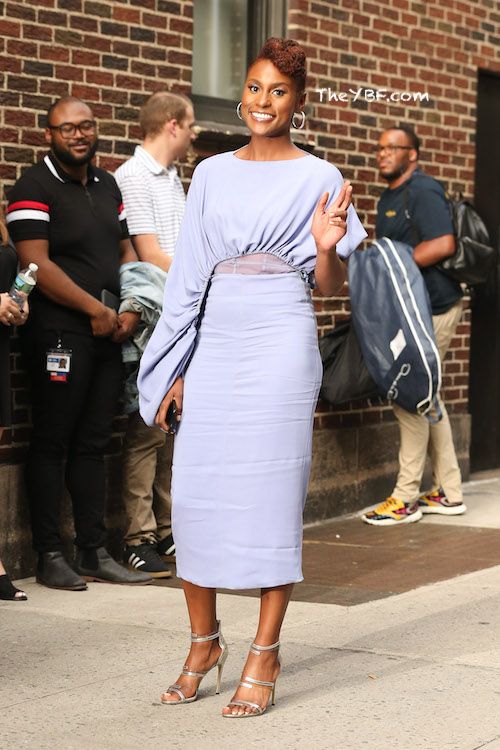 Issa Rae was almost a Lyft driver, but they pumped the breaks on that. Find out why she never got behind as a Lyft driver, plus check out her stunning cover and spread for EBONY magazine inside...
Before Issa Rae's "Insecure" series blew up, the show's creator was trying to get some extra coins by being a Lyft driver. Yes, even AFTER the first season of "Insecure" had already debuted.
Just two years ago before all of the "Insecure" fame and accolades, the two-time Golden Globe nominated actress tried her hand as a part-time Lyft driver.
"I rented a car to write the first episodes [of the second season of the show] in December, and the rental car that I had, I drove it all the way to Malibu," Issa told Page Six.
"I bought a full tank [of gas] but I didn't use it. So I thought, 'I'm not returning this car with all this gas. I paid for it — I'm just going to lose money.' "
While her hit HBO series was gaining momentum in the media, she still was regular ol' Issa - a chick who wasn't about to let a full tank of gas go to waste. And we're not mad. So, before she returned the rental, she thought she could make some quick cash by driving folks around. But, Lyft said NOPE!
"So I filled out the application. I got the sticker [to go on her car from Lyft] and then I got denied because I had some stupid traffic violation in 2014."
Bloop!
It still worked in her favor though. She told the "Insecure" writers about the experience and it became inspiration for the series.
"I told the writers how I tried to do that and they found it hilarious. And they asked, 'What if people recognized you?' But I wasn't even thinking about that, because Season 2 [of 'Insecure'] didn't even come out yet. And it was in Malibu so I thought that I would be OK."
She added, "There are so many creative people using ride sharing as a means to make some additional income, and Issa definitely needed that extra income."
Imagine grabbing a Lyft and Issa is driving! Ha!
While you won't see the 33-year-old actor/writer driving for Lyft these days, if you're NYC, you may catch a glimpse of her out in the streets while on the promo trail for season 3: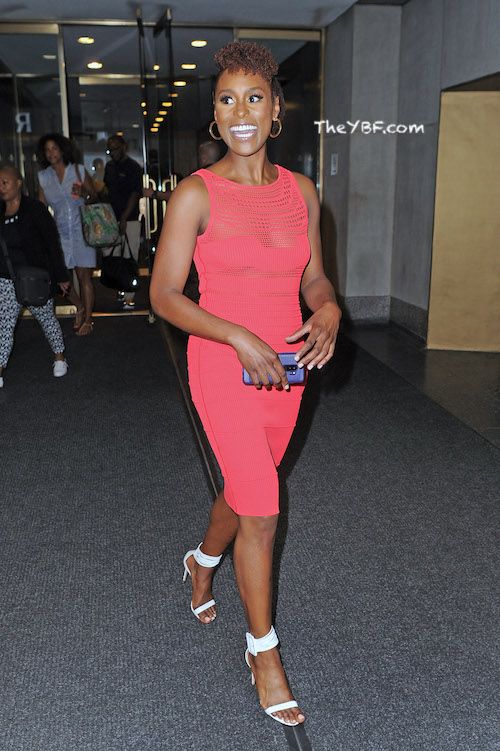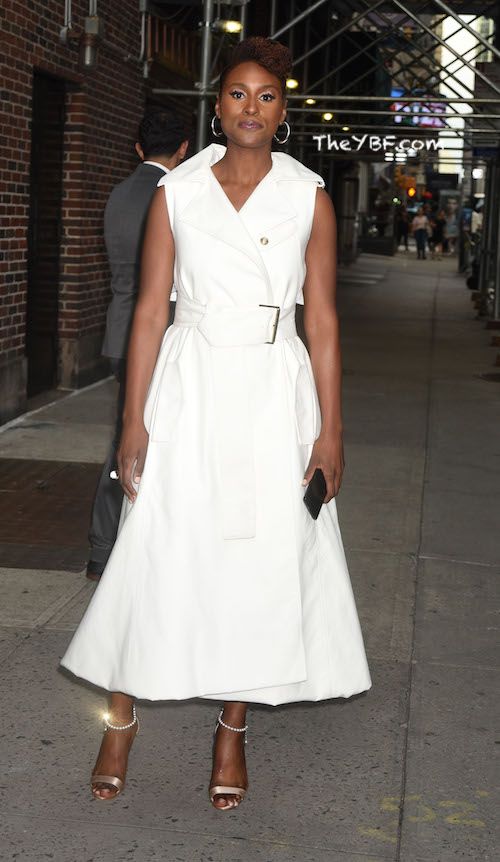 Werk!
On the magazine front...
What awkward, black girl? This chick is serving up slayage like no other for the cover of EBONY magazine's September 2018 issue. Issa joins the ranks of several other black women who are fronting top fashion magazines this month. And she did not disappoint.
The cover story isn't out (digitally), but the pictures are certainly enough to hold us over.
Enjoy these editorials of the YBF creative styling in Zac Posen, Oscar de la Renta, and Valentino threads below: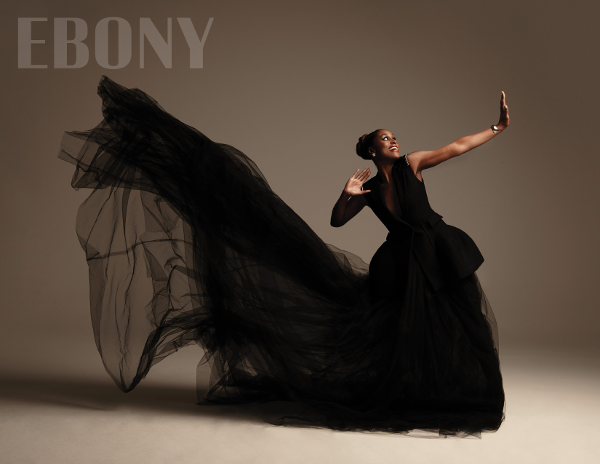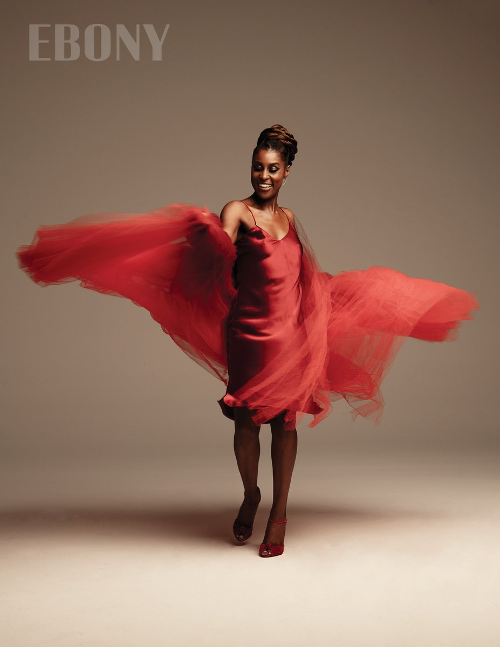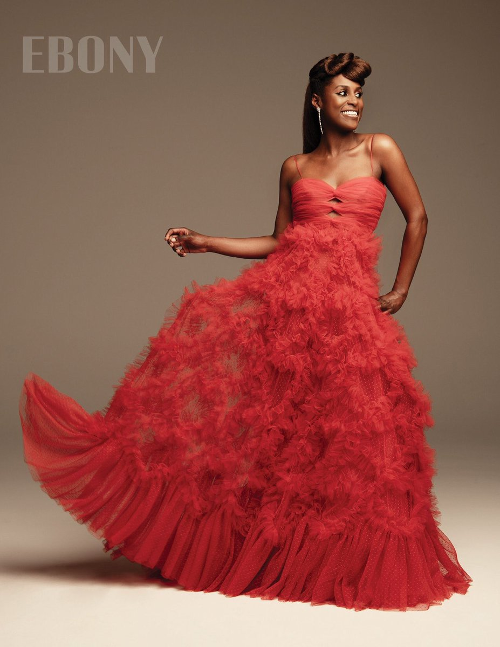 Magical.
You can read Issa's full interview in the September 2018 issue of EBONY magazine.
Season 3 of "Insecure" premieres Sunday, August 12th at 10:30pm EST on HBO.
Photos: MEGA/Instar/Brian Bowen Smith via EBONY