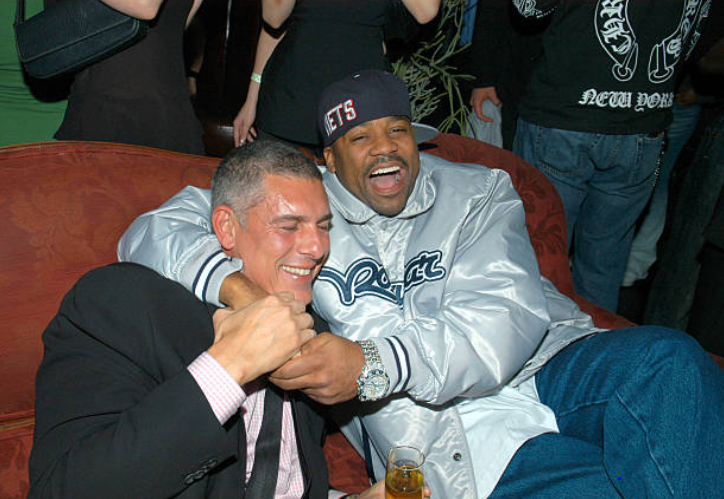 Dame Dash wants the world to know Lyor Cohen is nothing more than a culture vulture, especially after he went on Power 105's "The Breakfast Club" and threw hella shade. Deets inside...
Dame Dash has never been one to hold his tongue and he isn't going to start any time soon.
Yesterday, veteran music executive Lyor Cohen appeared on Power 105's "The Breakfast Club" where he was asked why he hired artists who encourage drug use and have drug addictions. In so many words, he said he has to eat. Hmph.
Radio personality Charlamagne Tha God mentioned Dame Dash would end up calling him out for that statement and that's when the Mariah Carey "I Don't Know Her" shade came out.
"Who's Dame Dash?," the former head of Def Jame Recordings/current YouTube Global Head of Music said. "I don't even know him. You're bringing his name up. I don't even know him," Lyor said.
Peep the clip below:
"Who's Dame Dash?" - Lyor Cohen on #damedash for the full Interview go here:https://t.co/dMappVSZtfpic.twitter.com/gwkvfatHGB

— The Breakfast Club (@breakfastclubam) August 1, 2018
Wait...what? Does Roc-A-Fella Records not ring a bell? Because they certainly were under the Def Jam umbrella. And that's surely him and Dame all smiles above.
As expected, Dame responded and took his lashing to social media. He reposted the clip of Lyor saying he didn't know him with a caption dubbing the music exec a "liar" and a "culture vulture." He then goes on to explain exactly why Lyor Cohen is eating off the Hip Hop community, but really doesn't give a ****.
"I been trying to warn you about this #culturevulture clown for years," he wrote. "He tries to make us believe he's better then us but he's a lame...trust me I know...he's a cheater and isn't respected by his own kind so he fronts on us...he personally fucked shit up cause we were bigger then him...you know how they do..classic culturevulture shit...divide and conquer.... his business model is keep us dumb...and take our money and feeds his family and laugh at us behind our back.
Oh, and he made sure to post a picture of himself, Jay Z and Lyor Cohen during the Roc-A-Fella days.
Check it:
Tell us how you really feel Dame!
You can check out Lyor Cohen's full interview below, where he also talks about almost signing Drake and more: