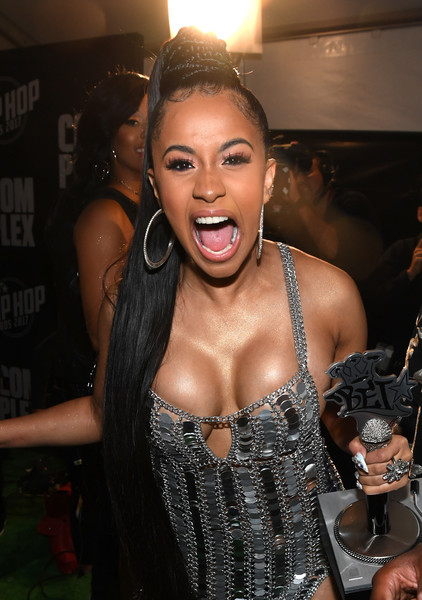 Cardi B is tired of fan pages making up ish so she's on a witch hunt to have them shut down. Peep the receipts inside...
After welcoming Baby Kulture into the world, Cardi B has been on cloud 9 as she embraces motherhood. She recently backed outon going on tour with Bruno Mars this fall after "underestimating" this whole "mommy thing." The NYC rapper said she wasn't ready to leave her daughter behind to go out on tour.
While she's basking in her mommy glow, social media won't let her live her best life. Apparently, the Beyonce/Nicki Minaj fan page "ThatsSoBeyonce" shared an alleged direct message Cardi supposedly sent them about a rumor that Atlantic Records has been been sabotaging Nicki Minaj. The page is known for spilling tea about both artists' projects.  Sometimes it turns out true, sometimes it doesn't.  Here's the alleged DM: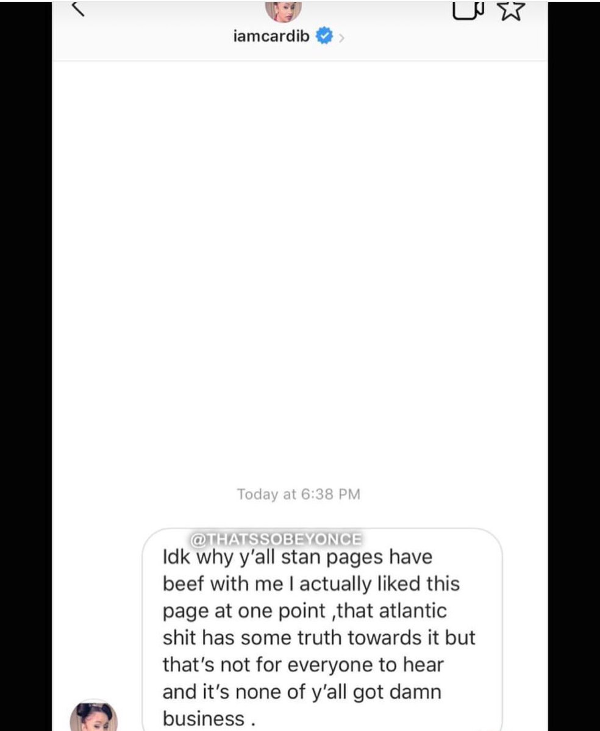 No shade, but the dialect in the DM doesn't totally sound like Cardi. But it might be halfway believable.
The "Bartier Cardi" rapper caught wind of the "fake news" and decided to respond: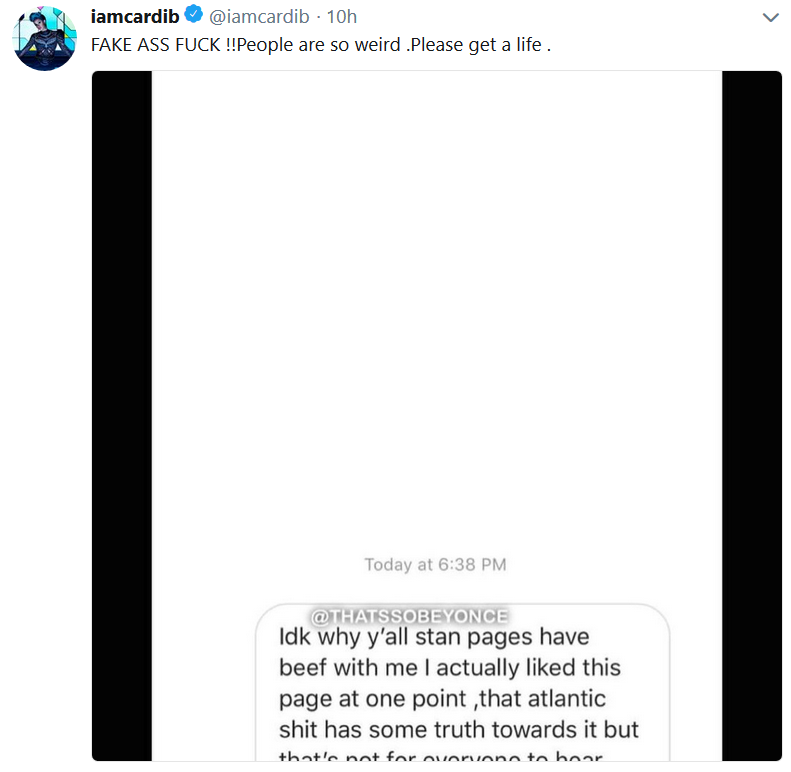 Now, she's trying to have the page taken down. She's encouraging her followers to report the page - which quickly went private - so it can stop spreading LIES about her: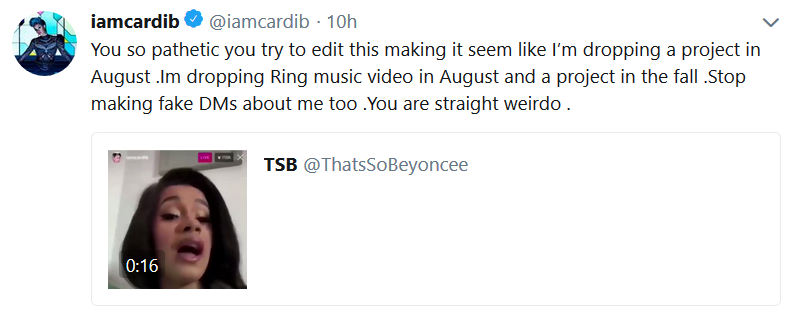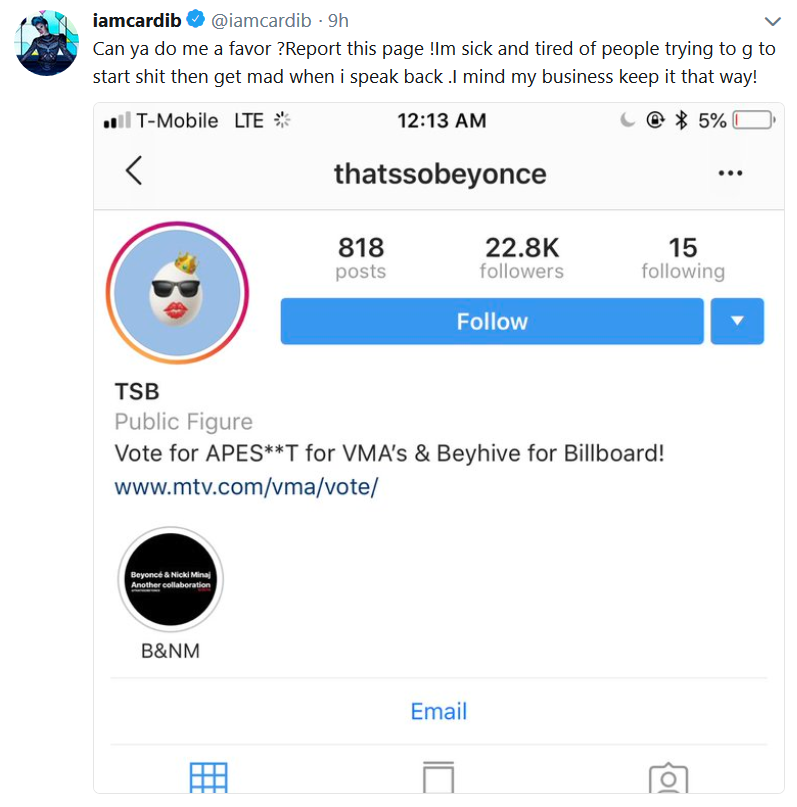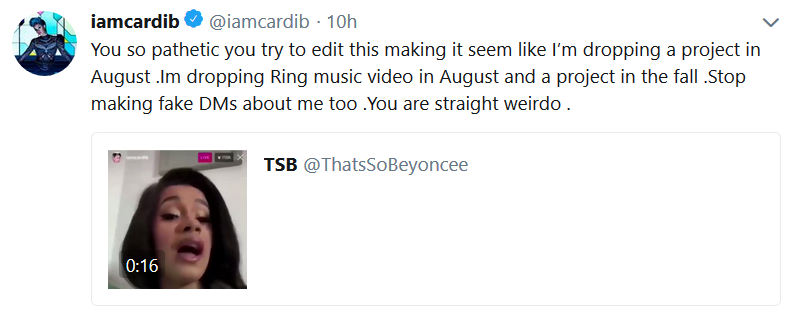 Folks are reacting to the drama on Twitter:
wait cardi is coming for thatsobeyonce? i'm HOLLERING

— (@ttrxntt) July 28, 2018
im starting to believe thatsobeyonce cardi b is trying so hard to get them deleted

— NickiQun-ti (@NickisBarbie92) July 28, 2018
Thatsobeyonce is really believing her own lies, it so funny

— Fuck the US (@DIORMURDER) July 28, 2018
Meanwhile...
Cardi and her hubby Offset are keeping their minds off the drama with two new Lambos. Must be nice (especially when you self admittedly barely know how to drive)! Gotta love it.
Photos: Getty