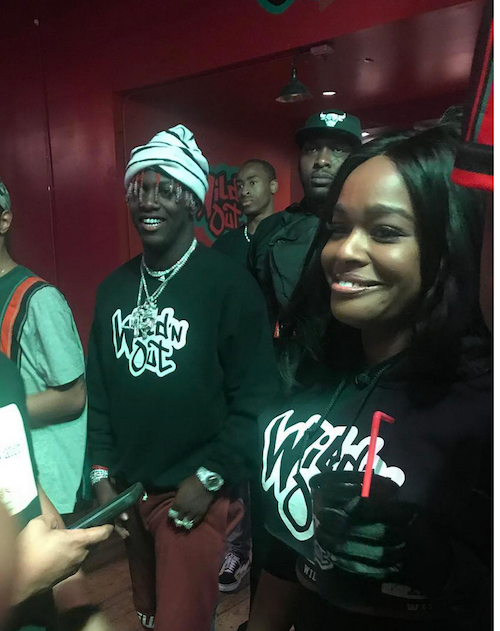 Azealia Banks just shelved her upcoming Fantasea II album after she made claims that she was ambushed by Nick Cannon and the 'Wild 'N Out' cast during an appearance. Deets inside...
Azealia Banks filmed an episode of Nick Cannon's "Wild 'N Out" recently and after the taping she hopped on social media to air out her frustrations about the appearance.
According to the rapper, the "Wild 'N Out" cast hurled colorist jokes at her, called her "ugly," and it had her super in her feelings. It's unclear what her exact role was on the show. According to reports, she was only scheduled to perform, NOT to join a team to battle it out with jokes.
Either way, everyone knows when you go on this show it's a possibility you could get roasted with jokes. It just comes with being on the show. Even host Nick Cannon has been roasted relentlessly. However, Azealia says she was never asked to come there for said roasting.  She and her team were only told to prepare for a performance and games hosted by Lil Yachty (who she said was cool).  She also revealed she didn't get paid for the appearance, and she's not letting it air.
In her social media posts, Azealia went as far as clowning Nick over having Lupus, writing, "If I were to make fun of Nick Cannon for having lupus and being weak and sickly.....if I made a joke that said he'd be dead by the end of the year....Then Azealia Banks is the bad guy....Right?"
The "Wild 'N Out" honcho hopped on IG to respond to Banks, writing, "Don't you hate when you create your own storms but forget your umbrella?? We are praying for you Queen. #speedyrecovery #Healing She #Wildnout for real #Karma."
Well now, she has decided to shelf her upcoming 2nd studio album Fantasea II until...well, whenever she feels like it:
Then, she went in on black men again and also fired another low blow at Nick: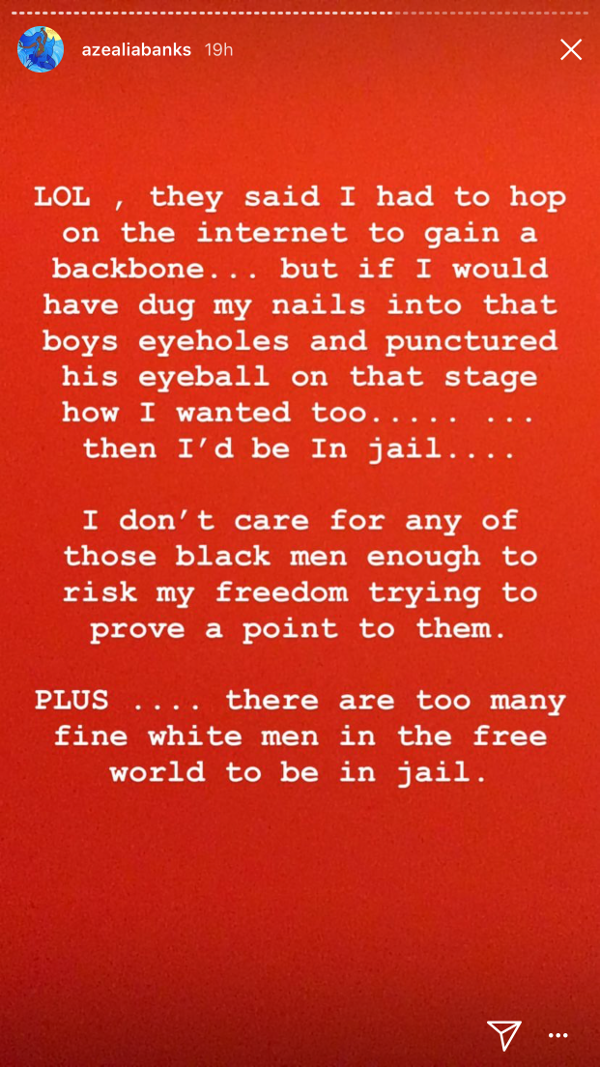 Her video messages continued into this morning: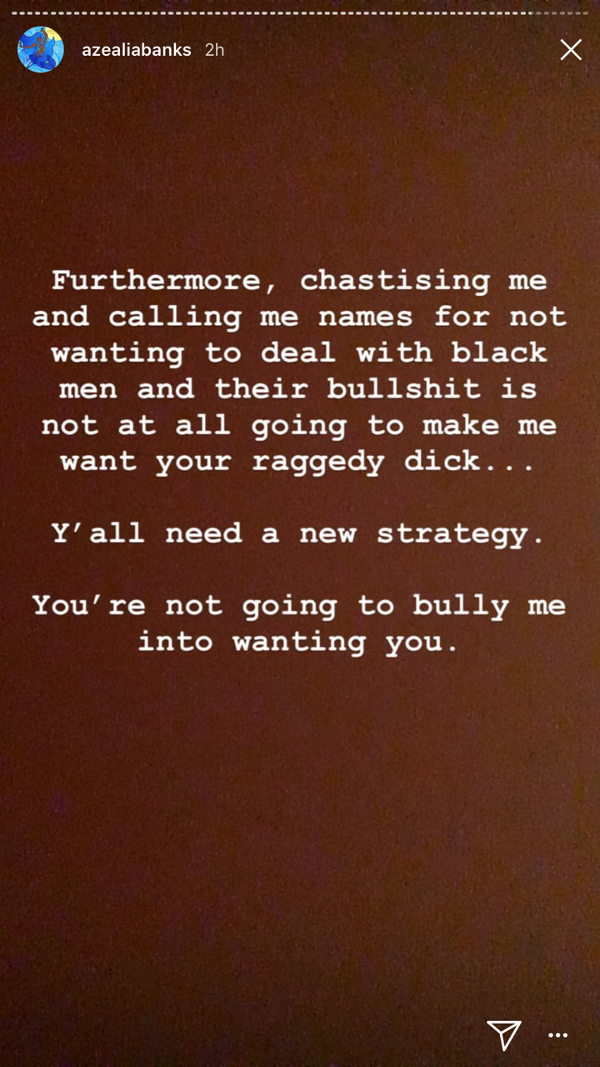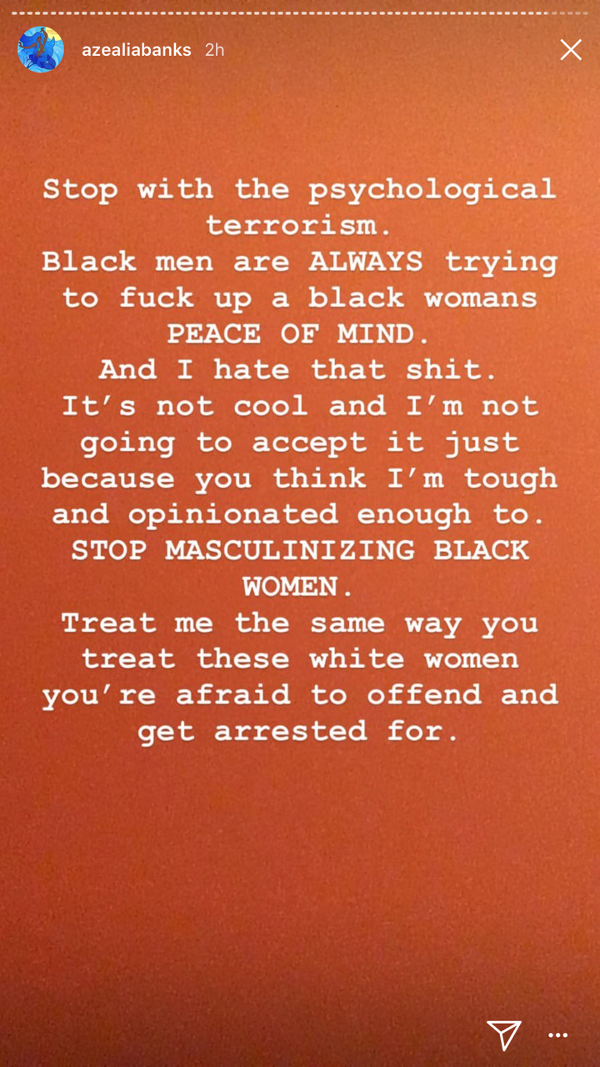 Welp.  Even a completely crazy person (not saying this is Azealia, per se) has valid points from time to time.  But will people cape for her, especially considering how she often crosses the line? We shall see.
Then, she fired a shot at daytime talk show host Wendy Williams, wishing death on her like she did Nick: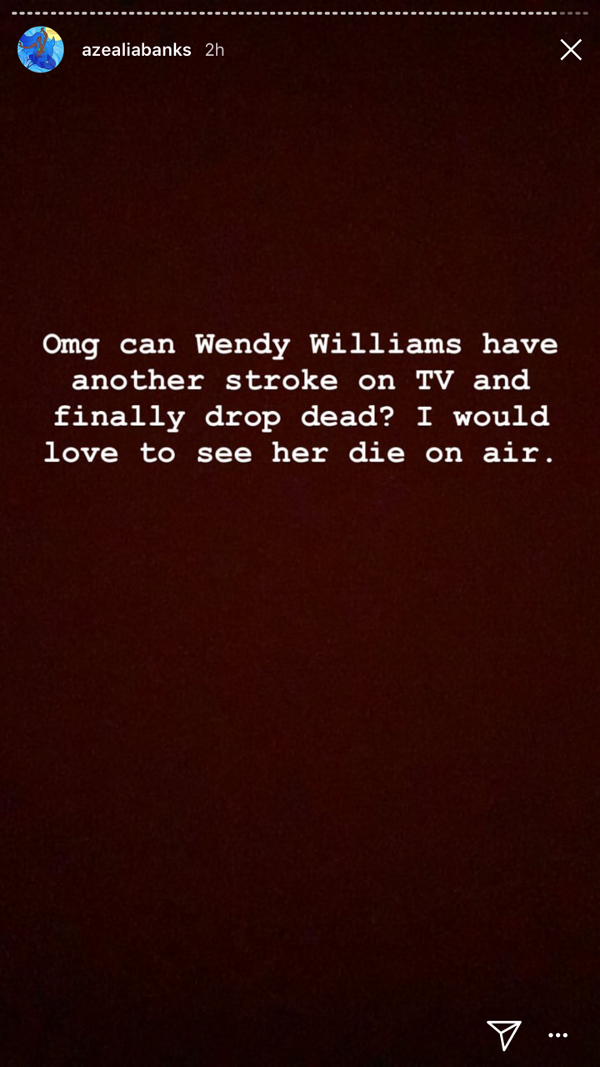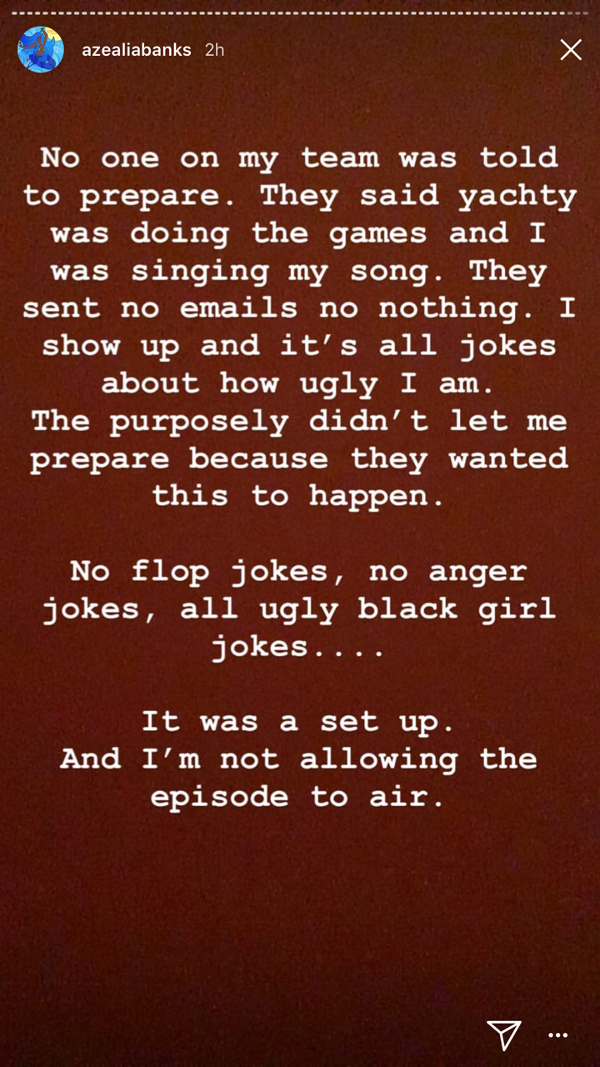 Back in the comments section of Nick's IG post:
Comedians Michael Blackson and "Wild 'N Out" comedian B. Simone commented on the situation. And A. Banks responded:
Actor Jacob Berger also hopped in the mix: 

Her reaction was above.
Bloop all around!
Photos: Azealia's IG