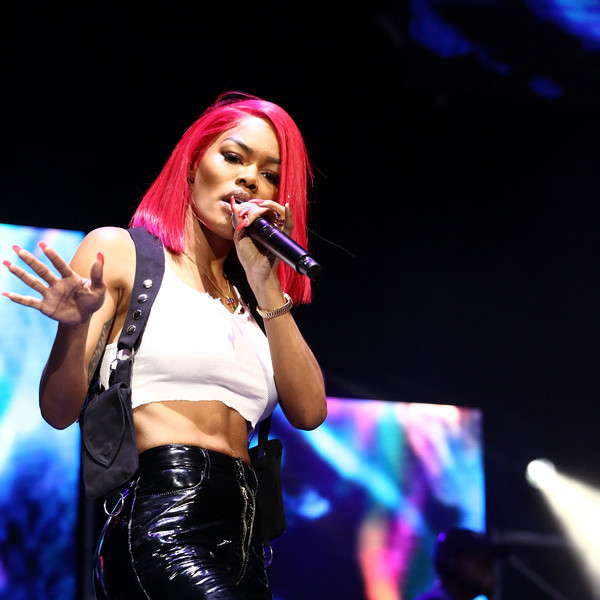 Folks were sounding off about things going on in their lives on social media over the weekend. Go inside to see what Teyana Taylor, R. Kelly's ex-wife Andrea Kelly and Irv Gotti were venting about inside...
Social media was lit over the weekend as several celebrities took to Instagram to speak out and vent about what they've got going on in their lives.  Because, what else are they gonna do?
Last week, Teyana Taylor went on Power 105's "The Breakfast Club" to air out her frustrations with the release of her recently released album K.T.S.E. The Kanye West-produced album was supposed to have a second, extended release, but it never happened and Teyana was blindsided by it.
In the interview, the "3Way" singer said there was no beef or animosity towards Ye because that's her family, but she's still not pleased with the way her album was rolled out. She complained that there was no formal roll out of the album. No visuals. No single. Nothing. And then to not have any of that and only give her fans 23 minutes worth of music, she wasn't feeling it.
Apparently, people took her words and twisted them up, so she hopped on IG to write out exactly how she feels about the album, Kanye and her craft. Check it:
Case closed.
Another celeb taking to social media to address some issues...
R. Kelly's ex-wife Andrea Kelly is clapping back at the backlash she has been receiving since she opened up about the physical and emotional abuse she endured from ex-husband R. Kelly while they were married.
In an interview with TV One's "Sister Circle," Andrea detailed how she was abused during her entire marriage to the Pied Piper. Since opening up, R. Kelly fans have been harassing her on social media and she got to the point where she's fed up.
The choreographer started by thanking everyone who have supported her since she spoke out and then went IN on trolls who continue to try and silence her.
"By you shaming me and any other victims you're helping the abuser accomplish their take of belittling, intimidating, and discounting all the abuse they've put the #victim and #victims though!" she wrote in part. "I AM A VOICE FOR THE VOICELESS! I am a #SURVIVOR OF SEXUAL ABUSE *EMOTIONAL ABUSE* PHYSICAL ABUSE *ECONOMIC ABUSE at the hands of my EX husband."
Peep her full clapback above.
Also on social media...
Record exec Irv Gotti wants everyone to know he's now a single man after calling it quits with his ex-wife Deb Lorenzo. Now, he's detailing what type of woman he wants and what qualities she has to have to make him settle down again.
Around this time last year, he was rumored to be dating former Taz Angel Ashely Martelle, but they must have broken up.
If interested, see what qualifications you need to snag Irv (above) and then, if you're feeling lucky, shoot your shot in his DMs.
Photos: Getty