We're sure you all are wondering what life was like for all the characters in "Power" before we met them, but we'll never get a prequel to see. Why? Find out what "Power" creator Courtney Kemp Agboh told TheYBF.com about a prequel and a fan-driven episode inside...
We're right in the thick of "Power" after Ghost and Tasha buried their daughter Raina after she was gunned down in the mean NYC streets. Deep sigh.....mainly at Tariq.
There's a lot of death in the STARZ series, but that one likely hurt fans the most thus far.
Throughout the seasons, the characters talk A LOT about their past, but we've noticed we've never seen any flashback scenes of them as kids/teens. How did Ghost and Tasha meet? How did Ghost, Tommy and Kanan meet? How ruthless was Ghost back in the day? We've heard about it, but we've never seen it.
And we never will, according to the show's creator Courtney Kemp Agboh.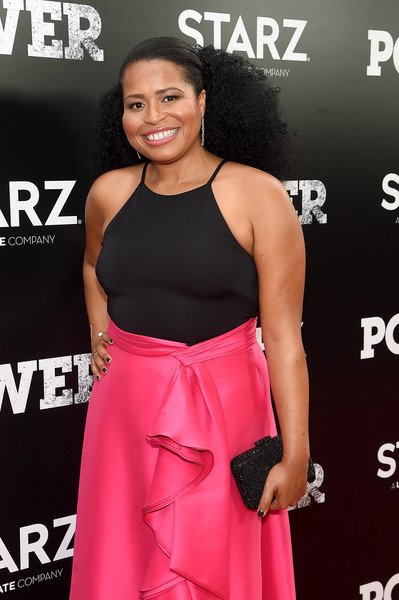 The reason? Courtney feels like showing teens involved in selling drugs and having sex just isn't something she wants to put across our television screens. And if she did, she feels it would be "detrimental to the culture."
"No. I, Courtney, don't want to make a show about 15-year-olds f*cking and selling drugs," Courtney told YBF correspondent James Terrell."I don't think we need to see that."
She continued:
"So every time anyone asks me about a prequel, I'm like 'Oh, you didn't think that all the way through. Because what you thought about were Kanan, Ghost and Tommy. But, you have to recast these people. Now they're Ghost and Tommy as 15-year-olds. Now, Kanan is a 19-year-old, that's not 50 Cent, that's some other group of people."
Plastering teens on television selling drugs isn't imagery she wants to put out in the universe. We get it.
"It's these young, black, poor, broke kids selling drugs to other young, black kids. Now we're seeing this 16-year-old Ghost killing. I don't want to do that. I'm not interested in that show. That show makes me very sad. There's a reason I didn't do that. There's a reason we've never seen those flashbacks. I think that's more detrimental to the culture. That is my soul reason."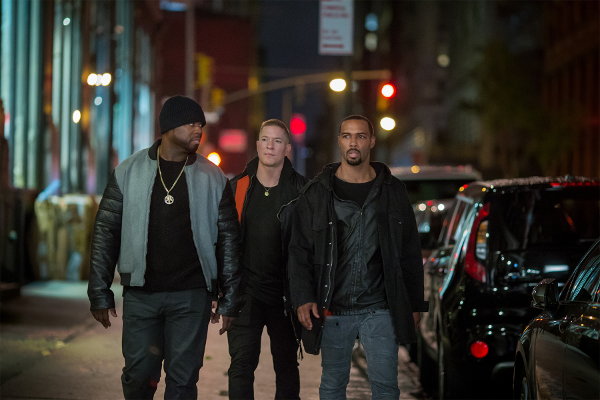 Outside of not wanting to tell that story, Courtney feels like it's no point really.
"My storytelling reason is they don't die because we already have 'Power,' so how do I set stakes? What's scary? Seriously, what's scary? If you put young Ghost and Tommy with someone with a gun, you know they live. So how do I even tell that story? So, no. If you want more story, that's one thing. That's possible, but it would only go in the forward direction, it wouldn't go back."
Makes sense!
With the success of the show, fans have become attached to the characters and often times write up their own scripts of what they would like to see happen on their social media accounts. While fans can come up with some good storylines, Courtney said she'll never write an episode to try and please the fan base.
"Nope. Never. You can't," she responded.
"We wrote the show based on what the vision for the show was. I have never deviated from that. I refuse to let fans have input on what we do with the show. We will only kill the show that way. The show isn't about what you want to happen, the show is about what's surprising and the inevitable," she continued.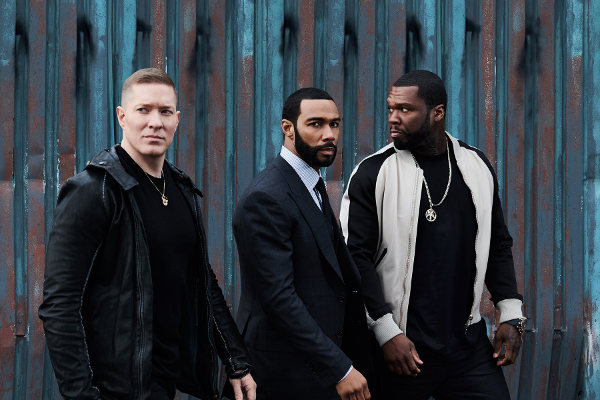 She said she enjoys shocking fans with crazy twists and turns they haven't already thought of so they can be hungry for next week's episode.
"By the way, the show then would become fan fiction. Fan fiction is what you imagine you want to happen with the characters. You have to let people have that because then they come to the show like 'I hope this happens' and then when it doesn't happen, but it's something else, then they have the reaction that I'm looking for, which is like, 'Oh sh*t! I can't believe what's going to happen the next episode.'"
"For example, if I did an episode of Ghost and Angela got married and lived happily ever after, why are you watching the show after that? The central question of the show has been answered, why are you watching now?"
Very true. But, can she please get Ghost to whoop Tariq's a** real quick? Just one GOOD time!
The next episode of "Power" premieres this Sunday, July 8th at 8pm EST on STARZ.
In case you missed, check out TWO sneak peeks at Sunday's episode HERE. Also, check out our interviews with "Power" stars Naturi Naughton [HERE], Omari Harwick [HERE], Rotimi& Joseph Sikora [HERE], and Michael Rainey Jr. [HERE].
Photos: STARZ