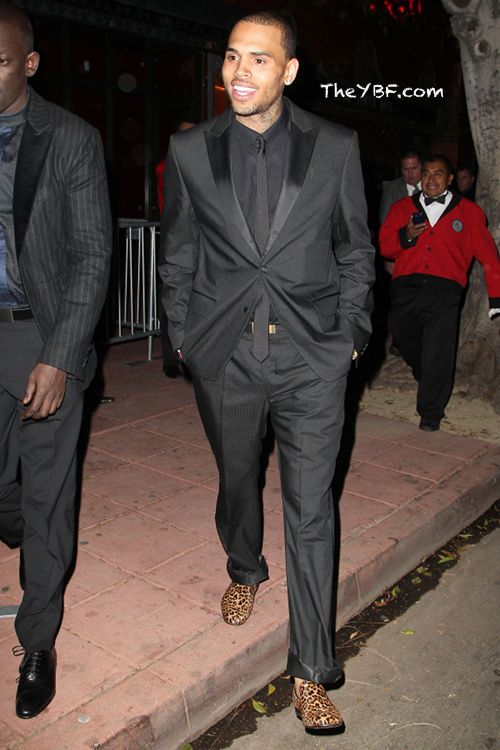 Pop artist Chris Brown looked mighty dapper arriving at a party in LA for Elton John's husband last night. See pics and Chris' new Lamborghini inside....
Last night, Chris Brown quite literally stepped out in styled as he arrived to David Furnish's 50th Birthday Bash in his new $750K Lamborghini.  Chris put together a Dolce & Gabbana suit and Yves Saint Laurent Leopard Print Loafers for a stunningly chic look.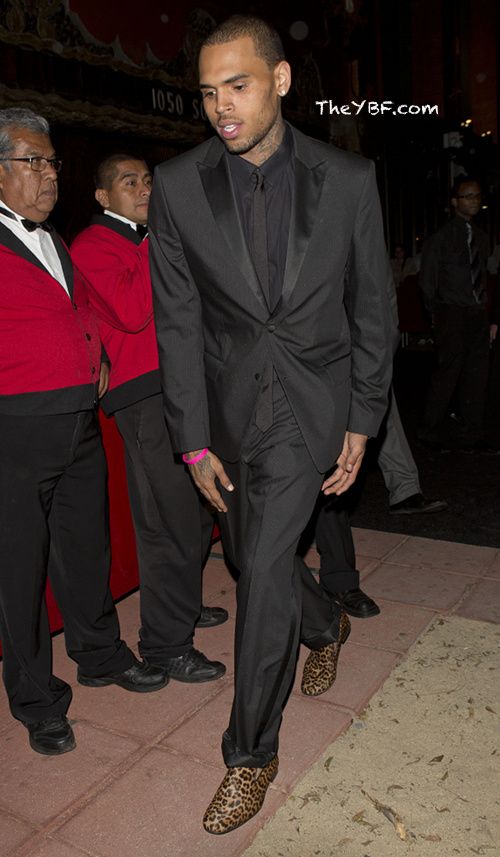 The party for Elton John's hubby was held at the Belasco Theatre in LA.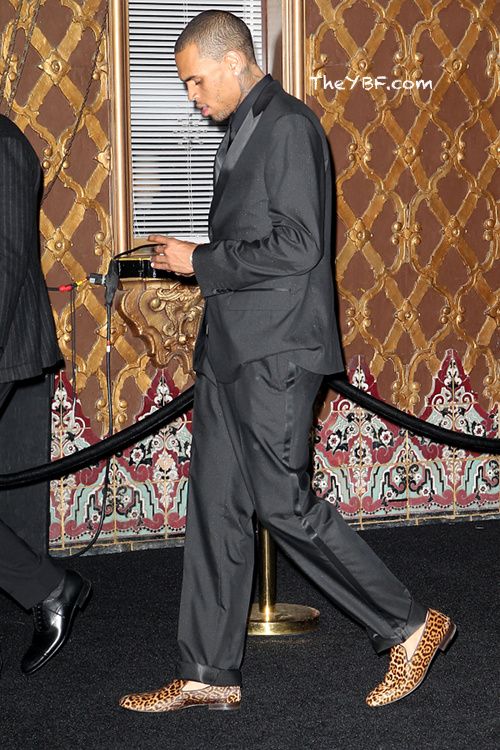 During an MTV special called "This is How I Made It," (airing Saturday, October 27 at 12pm ET) Breezy reflected over his stellar success since the 2009 incident with Rihanna saying,
"For me to have that achievement [of winning a Grammy Award], and to go through people's whole opinions changing of me, to get personal opinion back and having to gain personal success back – it's not all the way back, you know – but it's been one of my most humbling experiences."
Will you be watching?
The Randomness:
1.  "ANTM" judge Rob Evans issued a warrant for his arrest for assault and battery. Story.
Photos via Brian Lindensmith / Splash