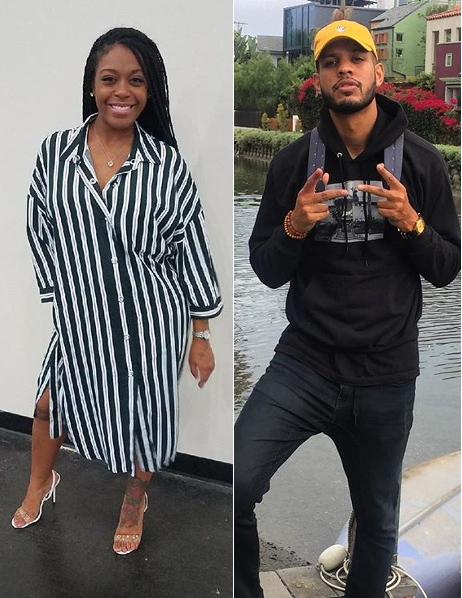 Umm...we think "Insecure" stars Sarunas Jackson and DomiNque Perry just publicly confirmed they are the parents of baby Zen. Also, check out Lance Gross and his family's awesome maternity shoot inside...
Looks like "Insecure" stars Sarunas Jackson and DomiNque Perry are confirming what we already knew.
Sarunas (aka Dro) hopped in DomiNque's (aka Tasha "from the bank") comment gushing over his baby girl and it was totally cute. DomiNque even responded with a little ego booster as well. Peep the comments below: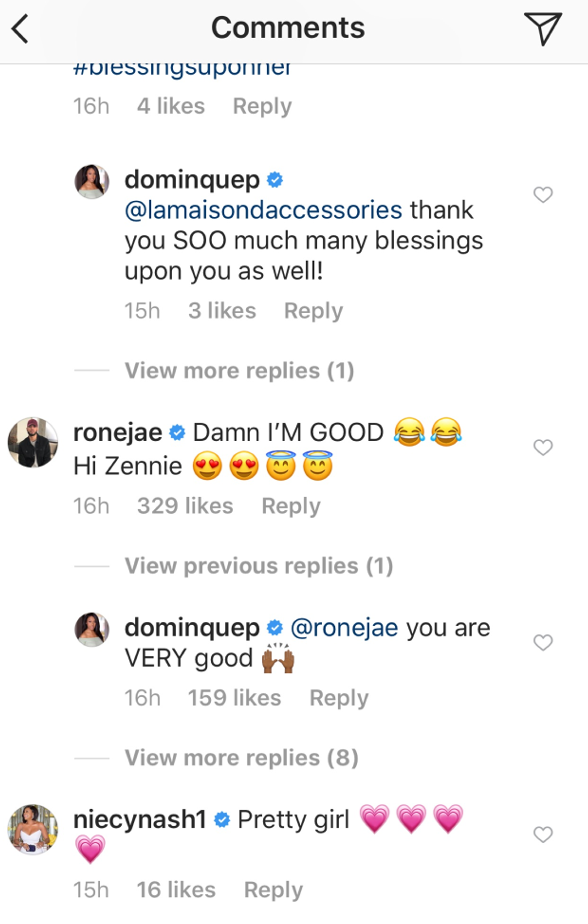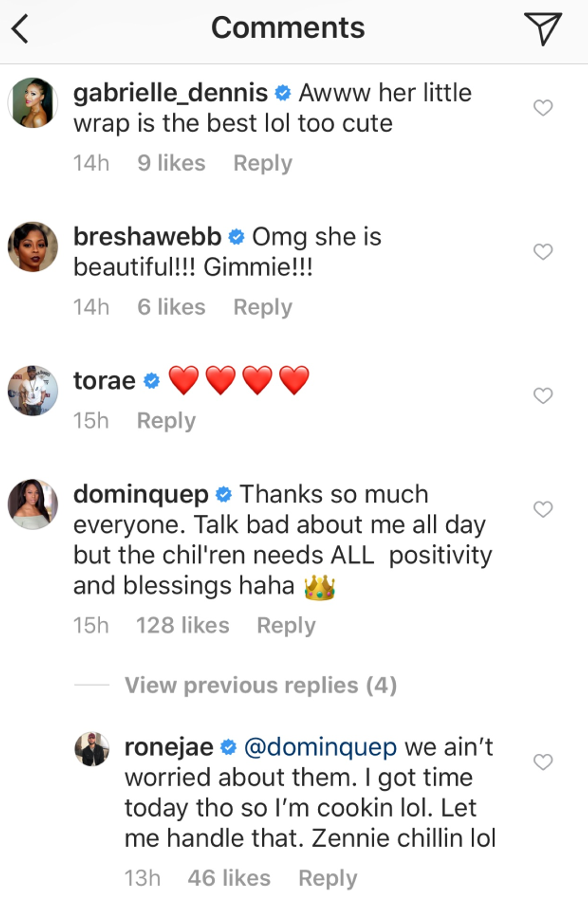 Back in May, both Sarunas and DomiNque posted about the baby's arrival. However, it wasn't quite clear if Sarunas was indeed the father, or just happy for his co-star. His posts were vague. He also never mentioned anything about gearing up for a baby's arrival, so folks were pretty caught off guard.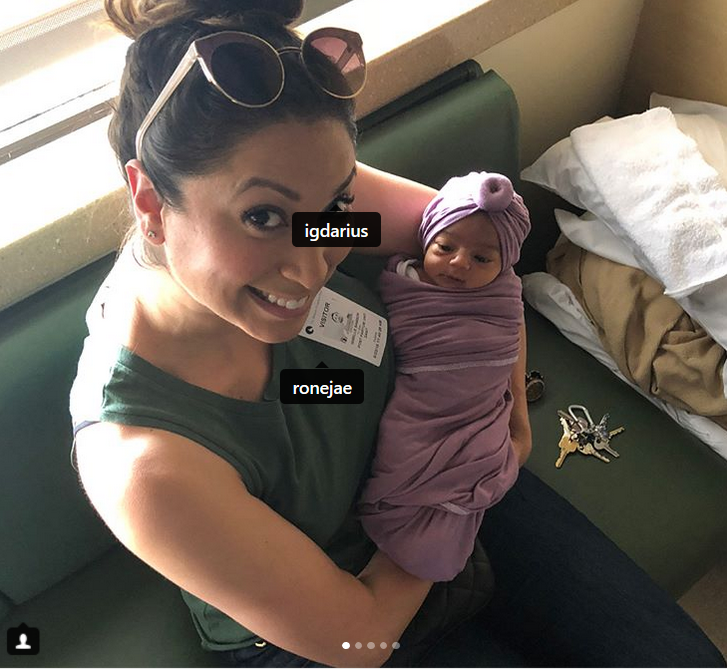 Well, there isn't any more doubt that he's the father now. Along with their comments on social media, Sarunas' sister, Giselle Samson (a contestant on cycle 1 of "America's Next Top Model"), has been posting pictures of her new niece, Zen Giselle-Yvette.
Adorbs!
And here are some pics of her with her brother:
Too cute.
Now...there seems to be a bit more drama since the baby's arrival...
There's talk that Sarunas may have been messing around with another chick. A woman named Kaylen Zahara, who starred on MTV's "Are You The One," fired some shots on Twitter about "insecure" men who can't keep it a stack.
Last month (right after baby Zen's birth), she tweeted then deleted, "Ladies, listen to your intuition! These dudes will be in your crib, eating your food & laying up with you, taking you on dates, etc but kids on the way without you knowing. TUH! These insecure men can't never keep it 100. Congrats tho." She also tweeted (and deleted), "When someone announces they now have a child in this world but they was laying up with you and taking you on dates as a single man …. how sway? You can't trust these fools man!"
Chile...
Photos: DomiNque's IG/Sarunas' IG/Giselle's IG