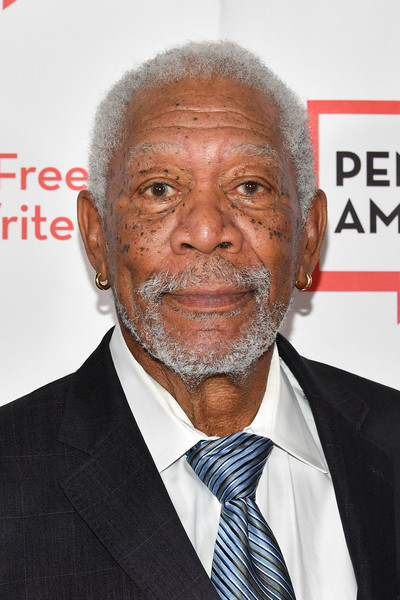 Morgan Freeman is issuing an apology after he was accused by 8 different women of sexual harrassment and inappropriate behavior. Details inside...
In the wake of the #METOO and #TIMESUP movements, another Hollywood heavy weight has been accused of sexual misconduct.
Famed actor Morgan Freeman is being accused of inappropriate behavior and sexual harassment by 8 different women, some remaining anonymous. CNN published an investigative report that extensively details the 80-year-ole actor's alleged sexual advances he made towards the women, which include production staff, employees at his production company Revelations Entertainment (the production company he started in 1996 with his business partner Lori McCreary), and with female reporters.
The Oscar winner released a statement, apologizing to "anyone who felt uncomfortable or disrespected."
"Anyone who knows me or has worked with me knows I am not someone who would intentionally offend or knowingly make anyone feel uneasy," Morgan Freeman said in a statement released Thursday. "I apologize to anyone who felt uncomfortable or disrespected — that was never my intent."
A female production assistant, who decided to remain anonymous, said she was in her early 20s when Freeman - who was 78 at the time - made claims that Freeman constantly made unwanted comments about her appearance in 2015, during the filming of Going In Style. She said Freeman would subject her and to unwanted touching, including one time when he tried to lift her skirt and asked if she was wearing underwear.
"It was constant comments about the way I looked," she said.
She added she would come home from work in tears frequently due to Freeman's alleged behavior. In one incident, detailed one incident where Freeman allegedly "kept trying to lift my skirt up" and asked "if I was wearing underwear." She has since left the entertainment industry.
Four people who worked in production capacities on movie sets with Freeman over the last ten years described him as repeatedly behaving in ways that made women feel uncomfortable at work, according to the CNN report.
It got so bad, the women who worked on movie sets and at Revelations said they came up with ways to try and combat the alleged harassment on their own by changing the way they dressed when they knew he would be around.
A woman who was a senior member of the production staff of the movie Now You See Me in 2012 told CNN that Freeman sexually harassed her and her female assistant on numerous occasions by making comments about their bodies. She has decided to remain anonymous.
"He did comment on our bodies... We knew that if he was coming by ... not to wear any top that would show our breasts, not to wear anything that would show our bottoms, meaning not wearing clothes that [were] fitted," she said.
It's also alleged Freeman's business partner/Revelations Entertainment co-founder, Lori McCreary, witnessed at least one of the incidents.
CNN entertainment reporter Chloe Melas, who co-wrote the CNN article, claims Freeman subjected her to inappropriate behavior more than a year ago when she interviewed him at a press junket for Going In Style. Get this, she was 6-months pregnant at the time.
The woman said Freeman shook her hand, but wouldn't let go as he looked her up and down. She said he said something along the lines of "I wish I was there." And then he allegedly said, "You are ripe." She said they were in a room full of people, including his co-stars Alan Arkin and Michael Caine, and that cameras were rolling when he supposedly said, "Boy do I wish I was there" to her. She said she reported what had happened to her supervisor, who instructed her to inform CNN human resources.
While she reported Freeman's alleged behavior, several of the women said they kept their mouth shut in fear of losing their jobs.
In all, CNN spoke with 16 people total as part of their investigation. This group of people described a pattern of inappropriate behavior by Freeman
In all, 16 people spoke to CNN about Freeman as part of this investigation, eight of whom said they were victims of what some called harassment and others called inappropriate behavior by Freeman. Eight said they witnessed Freeman's alleged conduct. These 16 people together described a pattern of inappropriate behavior by Freeman on set, while promoting his movies and at his production company Revelations Entertainment.
You can read the full report here.
Thoughts?
Photo: Getty